2021 Holiday Gift Guides for Fitness Lovers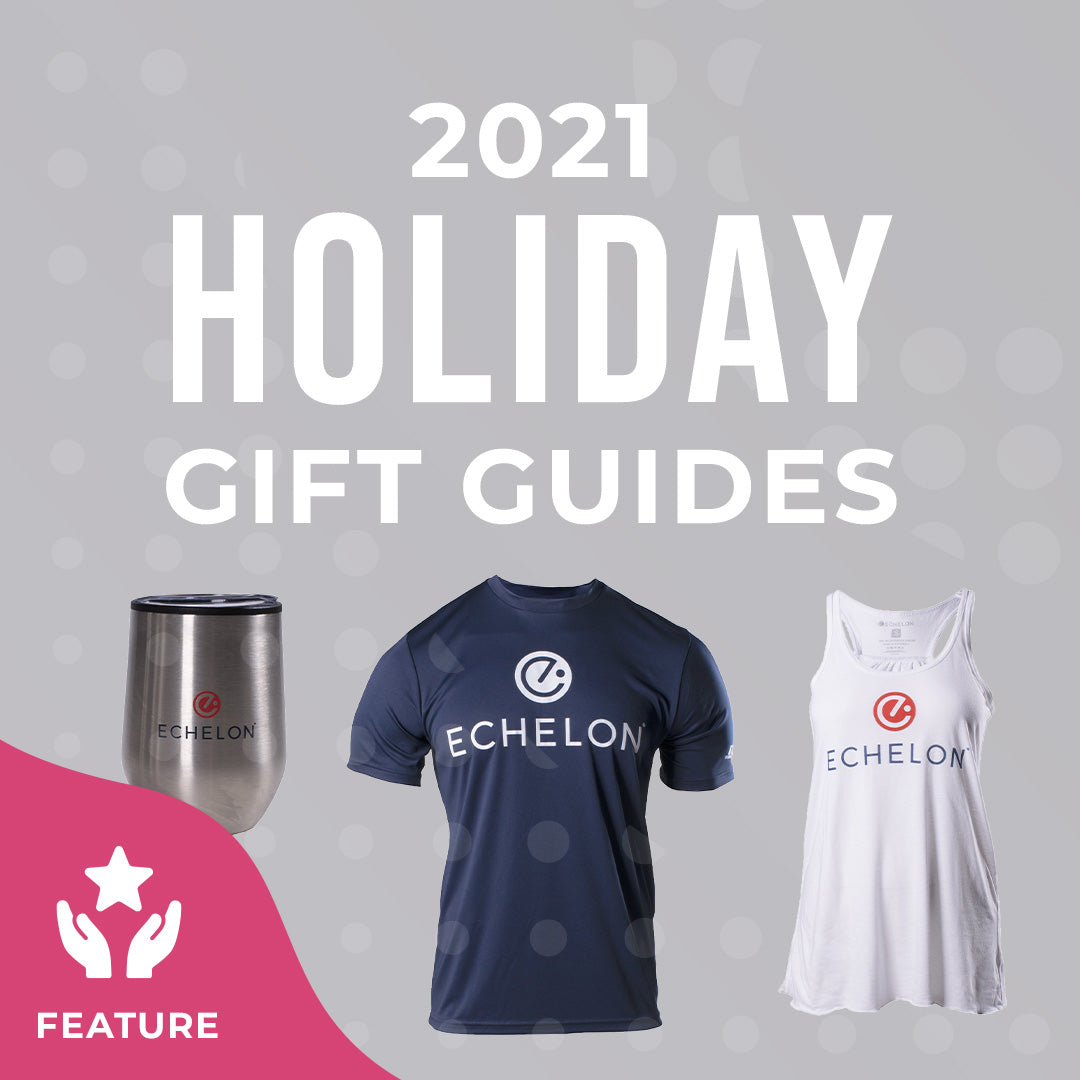 Every holiday season we are faced with a dilemma: what do I get for the person who has everything? In the age of online shopping, it is getting increasingly difficult to find a meaningful gift for our loved ones. A great trick is discovering something they are passionate about and buying a gift in that category. This demonstrates that you know them, you know their interests, and you took the time to consider what to buy.
However, you don't have to spend hours brainstorming the perfect gift! We broke down six categories of our favorite gifts for fitness lovers to help you be the hit of the holidays!
Gifts for Runners 
Gifts for Apartment Athletes
Gifts for Trend-Setters
Gifts for Fit Techies 
Gifts for Under $100
Gifts for Givers
Gifts for Runners 
Help get your favorite runner ready for their next race with these great gifts for running enthusiasts. 
$64.99 High-Waisted Legging

$24.99 Squeezable Water Bottle


$44.99 

V-Neck Laser-Cut Bra


$39.99 

Cropped Triblend Hoodie


$1,299.99 

Echelon Stride Auto-Fold Smart Treadmill
Gifts for Apartment Athletes
Not everyone has the space to dedicate an entire room to exercise equipment, but that doesn't mean that they can't work out at home! Here are our top presents for those short on space.
$24.99 Squeezable Water Bottle

$12.99 

Drawstring Sportpack


$1,599.99 

Echelon Row-s Smart Rowing Machine
Gifts for Trend-Setters
If you have a trend-setter in your life, our gift selection for fashionistas will ensure her next workout is Instagram-ready. 
$39.99 

Acid Wash Lifting Legging


$29.99 

Acid Wash Sport Bra


$14.99 

Equipment Mat


$39.99 

Acid Wash Crop Top


$19.99 

2 lb Dumbbell Weight Set

$899.99 

Echelon GT+ Connect Bike
Gifts for Fit Techies 
Do you know someone who is always looking forward to their next workout and the latest technology? Add innovation to their exercise routine with these techie fitness gifts.
$69.99 Athletic Jogger

$29.99 Men's Jersey Muscle Tank 
$59.99 Subwoofer Bottle

Gifts for Under $100
You don't have to spend a lot of money to get your loved one a meaningful gift. Here are some budget-friendly options for Echelon members. 
$14.99 Stainless Steel Small Tumbler
$89.00 Limited-Edition Bumpboxx Portable Retro Pager Speaker
$12.99 Drawstring Sportpack
$44.99 Men's Dri-Power Core Performance Tee
$29.99 Women's Go with the Flow Racerback Tank
$59.99 Beat Advanced Armband Heartrate Monitor


Gifts for Givers
Double the impact with gifts that give back! 20% of all Susan G. Komen x Echelon apparel and accessories purchases will be donated to Susan G. Komen to support breast cancer research and advocacy.
After you choose your perfect gift, don't forget to put why you selected your gift in the card! Calling out the reason behind a present adds extra meaning and shows you thoughtfully considered your choice. We hope our gift guides help you to find something special this year. Happy Holidays!
---