Check out what these fitness technology sites had to say about Echelon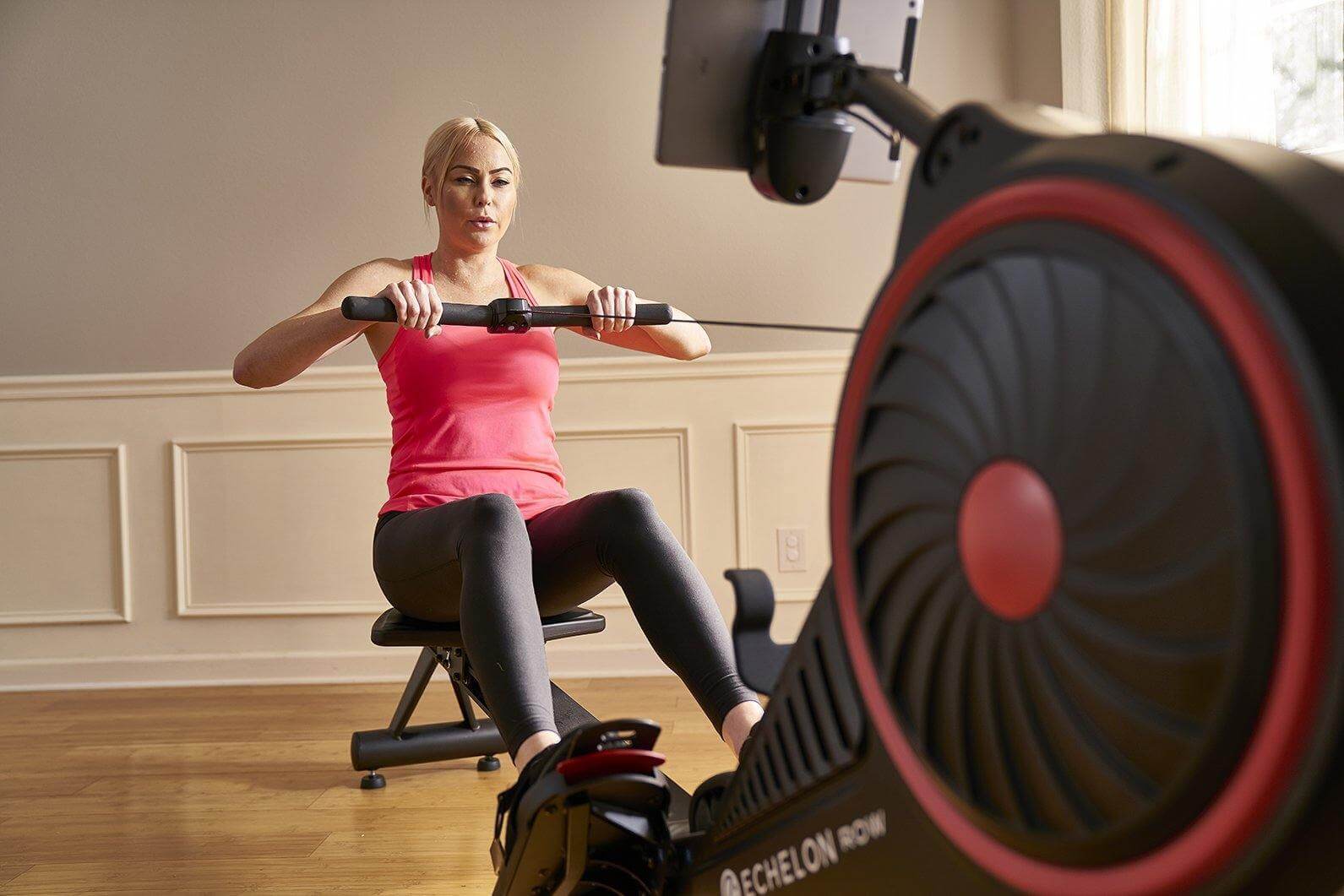 Here are some excerpts about Echelon from The Verge's CES article:
At CES 2020, it's clear that we'll continue to see more of these "entertrainment" products trying to convince the masses that working out is fun.
Echelon, which has been producing more affordable versions of Peloton since 2018, showcased its latest bike, the Smart Connect EX5S. Though it is Echelon's fourth indoor bike, it's the first with an attached HD touchscreen that makes it an all-in-one system rather than requiring you to mount your own phone or tablet to the front of the bike. At $1,639, it's also a fraction of the Peloton's cost.
In addition to bikes, Echelon also showed its $1,599 rower with an attached HD monitor.
Read the full article here.
Echelon's feature on Reviewed.com:
Echelon was founded in 2017, unapologetically jumping on the Peloton train to offer connected indoor bikes for the more budget-minded—its lowest cost bike costs $599 at Walmart, though it requires you attach a tablet to it to view streaming content. The company's new rower, which it launched using an Indiegogo campaign, uses the same tablet connectivity to keep costs down.
The Echelon rower's listed retail price is $1,339 with shipping included, but it's currently available for preorder to ship this month for $839 with one month of its video class content included, $1,199.98 with a full year membership, or $1,399.98 with two years' membership; an Echelon app subscription normally costs $39 a month or $390 a year.
 Read the full article here.
Echelon's feature on mobihealthnews:
Connected fitness device company Echelon released a slew of new devices at this year's show.

Its new Echelon Stride is a smart treadmill equipped with on-demand classes and audio, while the Echelon Row offers a smart rowing machine that lets users control resistance. The rower can come with a tablet or integrated 22 inch screen.

Looking to the biking space, Echelon's Ex-5S Indoor Cycle is a Bluetooth-enabled bike with on-demand classes. The company also launched its Reflect 50" Touch Fitness Mirror, which allows users to tap into celebrity fitness trainers for workouts including energy cardio, yoga, strength, Pilates and boxing.
Read the full article here.
Echelon's feature on Senior Planet:
Echelon bikes and Reflect fitness mirrors – one company to rule them all? Echelon is consolidating the latest developments in fitness technology under one roof and creating a single source for all your high-tech wellness needs.
Read the full article here.
Echelon's feature on KnowTechie:
Echelon also has its own plethora of exercise equipment, including the Echelon Stride, which is a folding smart treadmill that features on-demand classes, and Echelon Row, their own rowing machine.
Read the full article here.
---