Echelon Row Maintenance Guide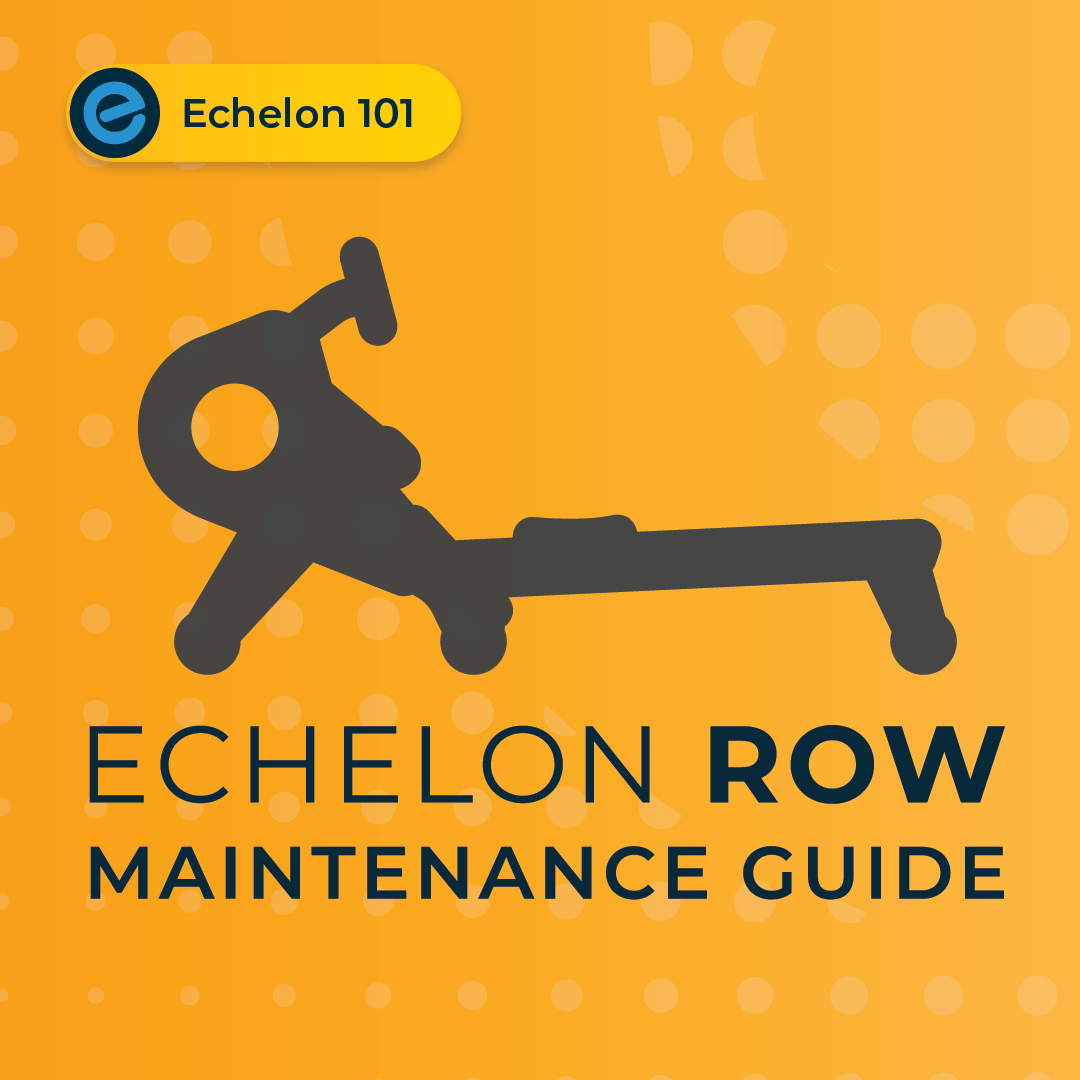 Find out how to keep your smart rower in good working order with our exclusive Echelon row maintenance guide.
We recommend regular cleaning and adjustments to keep your Echelon rower running just as it should. It's important to periodically check all components of your smart rowing machine for looseness, or to tighten or to lubricate where necessary.
After Each Use
After each use, power off the rower and clean any high-use areas, like the handlebars and console, with a non-acidic cleaner (NO ammonia, chlorine, or alcohol) on a soft cloth. Do not spray cleaning solution directly on the rowing machine as that could ruin any electrical components.
Inspect the power cord for damage. If damaged, contact Customer service to discuss further.
Clean the top of the rail with a soft, dry cloth and glass cleaner, before and after each use to ensure the rail is clear of dust, debris, or sweat.
Weekly Checks
Every week or so, we recommend you make the following checks on your smart rowing machine:
Check all assembled and pre-assembled hardware and tighten or re-secure as needed. 

This includes but is not limited to the following: 




✔️front and rear foot bolts




✔️foot carriage bolts




✔️rail securing bolts




✔️seat securing bolts




✔️resistance controller
Dust and vacuum the rower and surrounding area.

To clean underneath the rower, turn off the power, fold, and roll the rower to an alternate location.
Assess the feet leveling system to ensure your rower is level.

The front of the rowing machine has two stabilizers on the front foot bar to keep it level. To adjust, carefully tilt the rower on its side on a soft surface. Twist the rubber stabilizers located on the front foot bar. Twist the stabilizers to the right to lower the rower and twist to the left to raise the rower.
Check the battery's power.

 Use a coin cell battery tester. If needed, replace it with a CR2032 coin cell battery.
Once you are all set up, be sure to check out our Top Tips for Improving Your Rowing Machine Technique article.
---