Get to Know… Michael Browne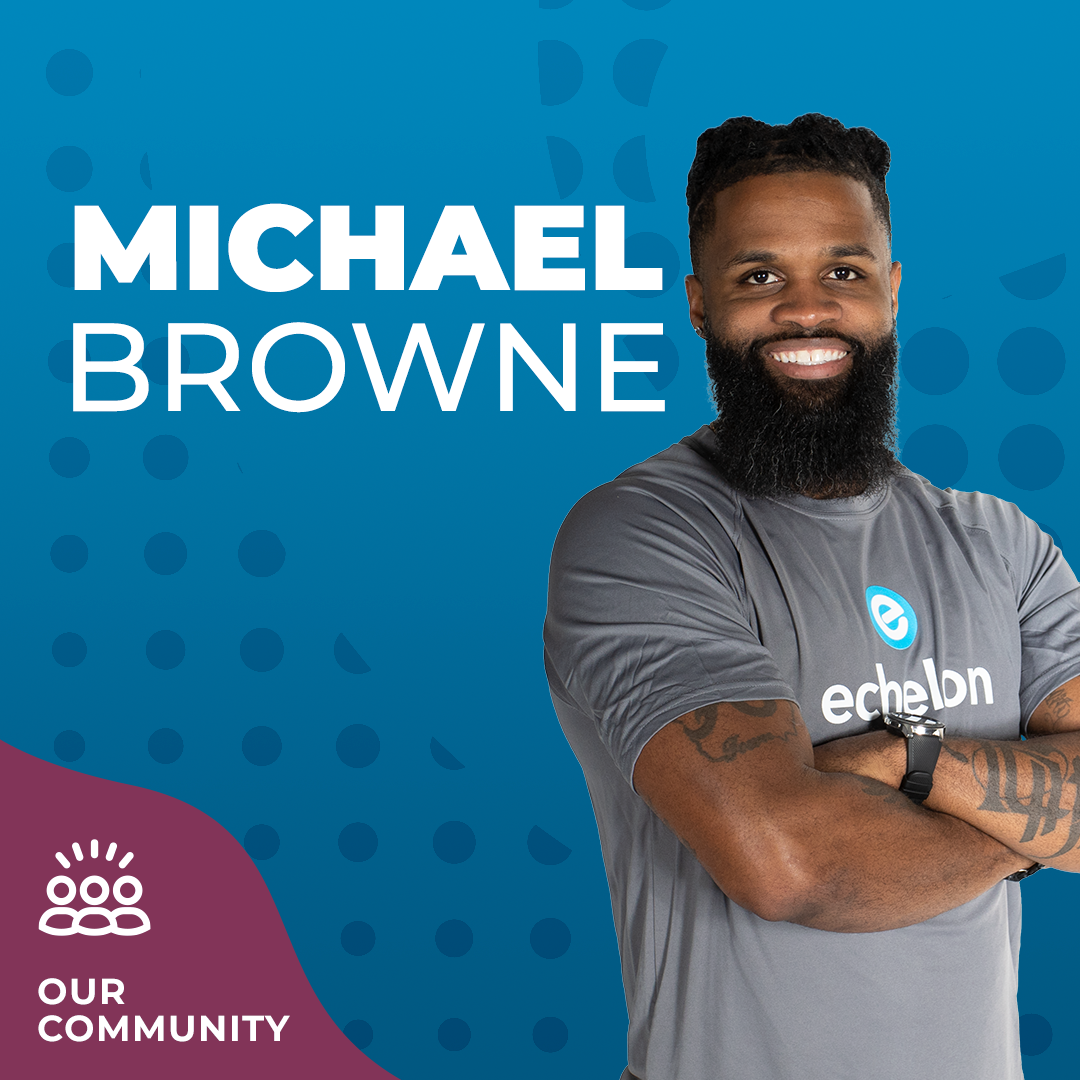 Get to Know… is Echelon's weekly spotlight on our amazing instructors. 
Learn more about your current favorite instructors and discover new ones below.
---
Instructor: Michael Browne
Language: English
Teaches On: Connect Bike, Row, FitPass, Reflect
Studio: Chattanooga 
Instagram: @bfit247.mb
Meet Michael
Michael gives clear instructions of what is wanted in class, motivation, and sprinkles in when it starts to get challenging but always intends to keep it light and fun.
Matching his calming presence, Michael enjoys Jazz music whether it has a slow or fast beat. You will often find Michael teaching classes in the early morning or midday. Originally from Atlanta, Georgia, Michael enjoys spending his time off with his wife, son Jude, and their dog, Migo.
Michael's Fitness Journey
With a Corporate/Community Wellness B.S. degree and several personal training certifications, Michael started his fitness journey in college and "kept the ride going!" Although it started as a way to make money after college, he soon found it a passion to help motivate and educate clients, members, friends, and family to improve their lives, not only for the here and now but tomorrow and into the future. 
Michael attributes his success to wanting to support his family as well as a coach/athlete that helped pave how to work with all fitness backgrounds, lifestyles, and ethnicities. 
What Brought Michael to Echelon 
Michael was initially drawn to Echelon because of the Reflect Fitness Mirrors. He knew he wanted the chance to be involved on such an innovative platform! Now Michael teaches for Connect Bike, Row, and FitPass in addition to the Reflect. You will often hear Michael state encouraging words such as "Mind over matter, Smash and Salute, Let's Go, Push thru the burn, it's your friend — you enjoy the burn!"
Michael's Advice for New Members
Michael encourages members to take it one day at a time, keep it simple, and always finish strong for a good sweat! 
-
New to Echelon? You can join Michael on Connect Bike, Row, FitPass, and Reflect. His classes are available on-demand and live for Echelon Premier members in the Chattanooga studio and on the Echelon Fit® app.
---