When It Comes To Breast Cancer, "Awareness" Will Never Be Enough.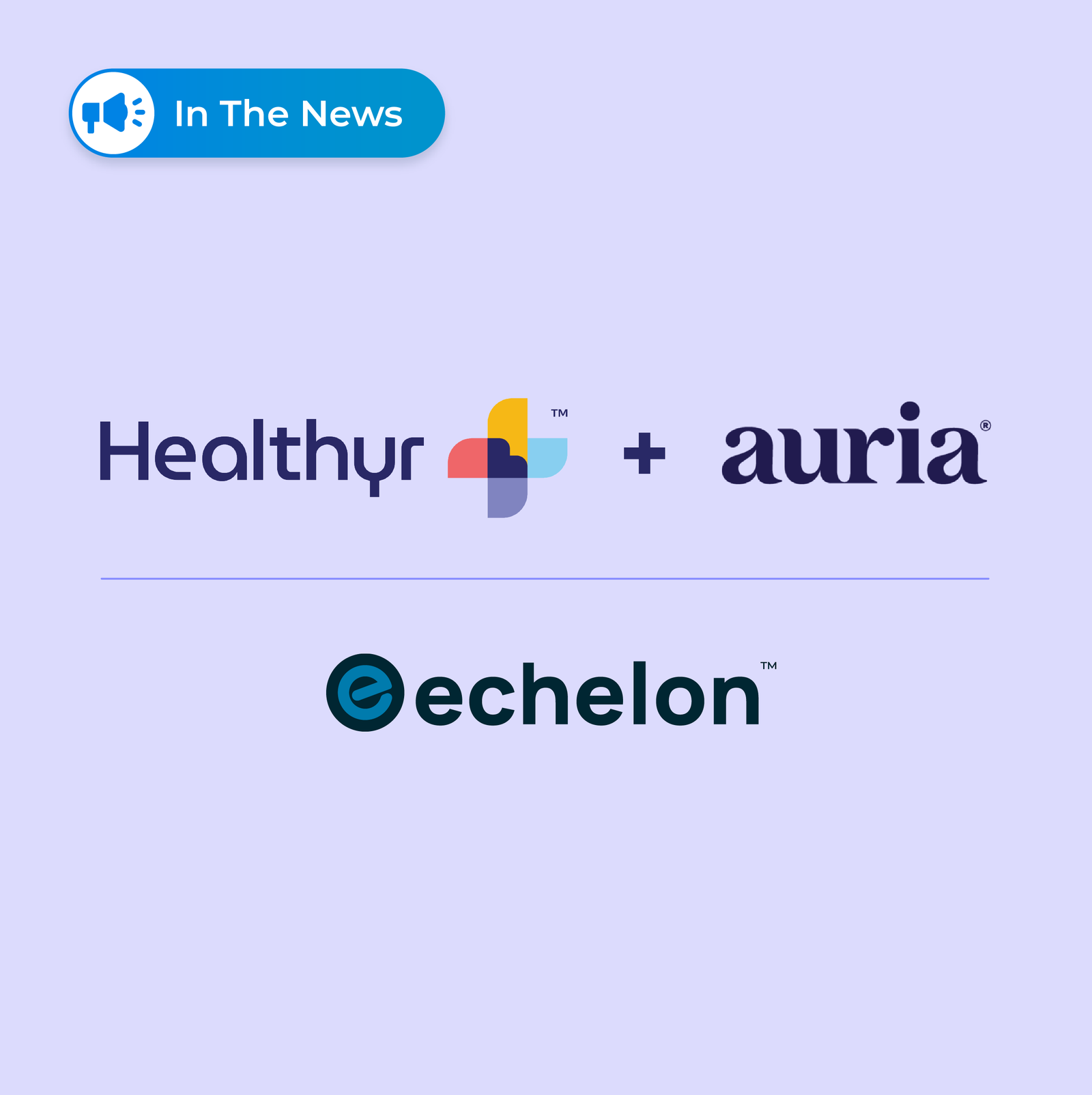 By now, just about everyone is aware of breast cancer. But the truth is, awareness alone can't lead to prevention. It can't lead to early detection, which can give you a much better chance to survive. Just because you know something bad exists, doesn't mean you're automatically going to be proactive about it.
So, at Echelon Fitness, we're working with our friends at Healthyr to transform October from Breast Cancer Awareness Month into Breast Cancer ACTION Month.
Until now, taking action meant self-exams, regular checkups, and annual screening mammograms starting at age 40. But now there's another, remarkable, way to take action, earlier than ever before.
It's called the Auria At-Home Breast Cancer Screening Test from Healthyr. It's special for a lot of reasons, but three really stood out to us.
It's the first at-home breast cancer screening that is effective for women in their thirties.
It's the first breast cancer screening that looks at protein biomarkers in your tears (like, from your eyes) that may indicate abnormalities in your breast tissue.
It's effective even for women with dense breasts and breast implants; often finding things that traditional mammograms miss.
Echelon members receive a $20 off discount! 
Really cool, right?
Your part in all of this should only take around 20 minutes. And you can do it from the comfort of home. Place the test strip into your lower eyelid and hold it there for five minutes. Then just follow the easy instructions for securing the sample, packaging it up and FedEx-ing it back. There are a few other things you'll need to do (like put the included freezer pack in the freezer the day before doing the test). But all in all, it should be smooth sailing.
You'll receive your results digitally within two weeks, giving you a clear indication of whether you are in a low-, medium- or high-risk category. From there, you will be able to schedule a free consultation with a breast health specialist, who will review your results, your health history, and current risk factors in order to help you plan the best course of action.
To be totally clear, the Auria test is NOT a replacement for doctor visits and mammograms. In fact, your results may indicate that you need a mammogram or other screening in order to learn more about your breast health. It also does not diagnose breast cancer.
But what it does is revolutionary.
Now women as young as 30 can begin to get a better picture of their breast health. Which means that if they are at risk, there's a much better chance that the cancer will be detected in the earliest stages, which can lead to a 5-year survival rate of 99%.
And if all that isn't enough to convince you to take action, here are a few more statistics:
1 in 8 women will develop invasive breast cancer in their lifetime.
Up to 50% of women have dense breasts and up to 50% of breast cancers are missed in women with dense breast tissue.
54% of women miss recommended screening mammograms.
At Echelon Fitness, we only exist because of you. And we want you to be as healthy as possible. That's why we're excited about the Auria test and the potential it has to empower women to take control of their breast health journeys.
This October, we're championing Action over Awareness to save more lives with earlier detection of breast cancer. That's why we're offering our members a discount on the Auria At-Home Breast Cancer Screening Test.
To learn more and to order your test, visit the healthyr website and receive an exclusive Echelon discount.
---