How to Stay Fit While Traveling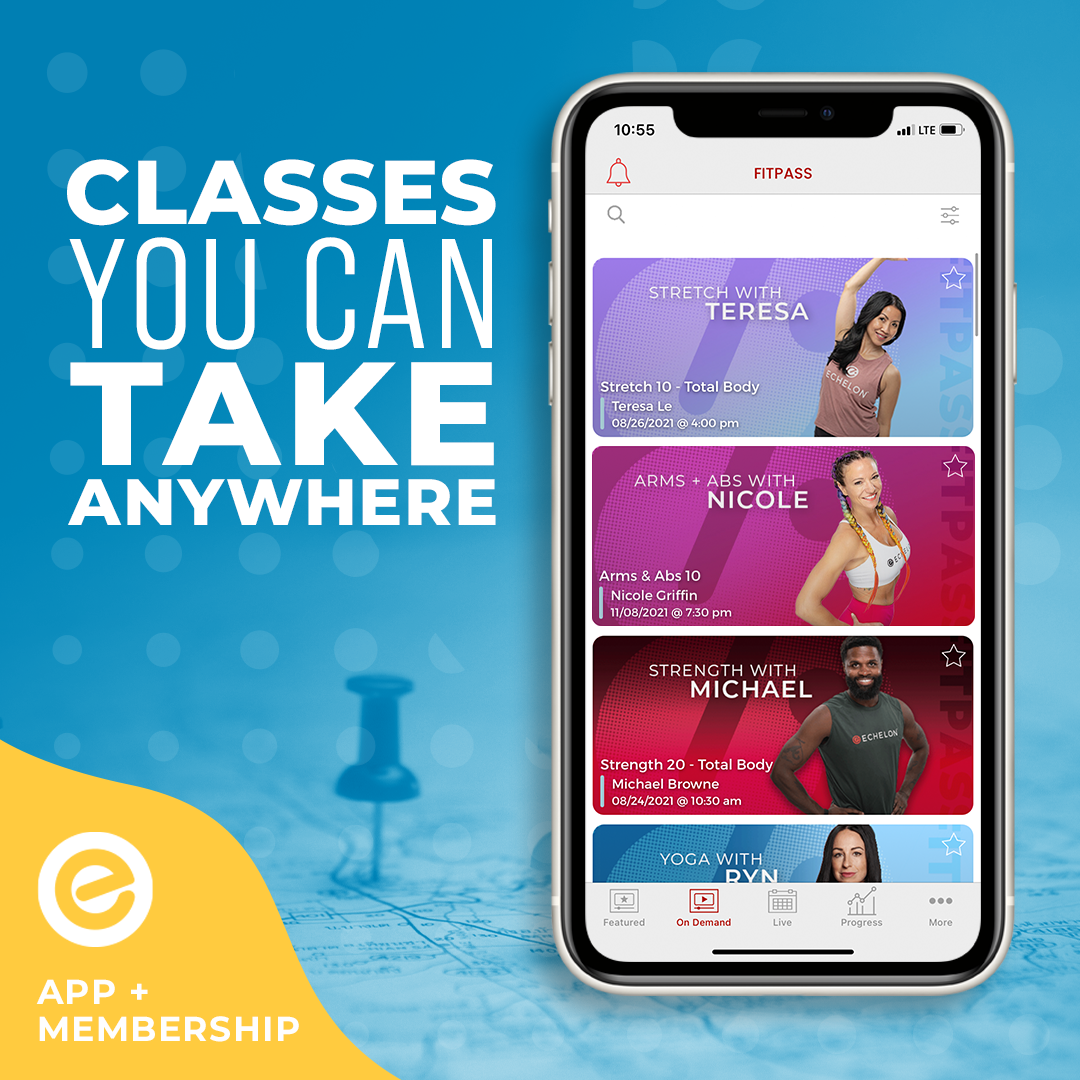 One of the best ways to maintain a healthy lifestyle is to stick to a fitness routine and develop healthy habits — but life is full of changes that can make these intentions hard to follow. Nothing throws a wrench in your plans like travel. Whether you are traveling for work, enjoying a vacation, or off to visit family for the holidays, there is always the potential for fitness to fall to the bottom of your priority list.
Don't let your hard work creating good routines and habits go to waste because of a trip. Luckily, you can take the Echelon Fit® app with you, so we asked Echelon instructors for their favorite classes to take in every travel situation. 


When you are short on space, try…
Weekend Roundup Stretch
Jama explains that these 10-minute stretching classes are great workouts for a hotel room or anywhere that limits extended movement. As they are short and not high-intensity, you can easily fit them in at the end of a tiring day to promote recovery.


When you need to decompress, try...
Vinyasa Yoga
Ryn recommends packing a yoga mat and practicing Vinyasa yoga as a great way to work out any stress related to travel. As a more active practice, Vinyasa functions as an excellent workout for balance, mobility, and strength while still connecting movement with your breath to help calm your mind.


When you have access to a hotel gym, try...
Intro to Rhythm Run
Dani points out that traveling can be an excellent time for members to try a new piece of equipment; most hotel gyms have treadmills, and all members can use the Echelon Fit® app with any smart device. She suggests rhythm runs for those with a bike at home as they are fun, music-driven workouts similar to Connect classes. 


When you need to be respectful of downstairs neighbors, try... 
Slow Flow Yoga
Ryn highlights that slow flow yoga involves plenty of time transitioning to poses so you won't be doing quick, loud movements that might disturb others. Slow flow is also great for yoga newbies or those who want a lower-intensity workout.


When you need fresh air, try…
Outdoor Run
Dani says that the Outdoor Run classes are guided runs designed to take you out of the house and into the fresh air. So enjoy all the benefits of an Echelon Stride class without the treadmill!

When you're short on time, try…
HIIT
Eden emphasizes that any movement is better than no movement, so she recommends a 10-minute HIIT workout. Of course, any 10-minute class is helpful to incorporate during a vacation, but HIIT maximizes every minute with high-intensity intervals. It also can help relieve stress and give you a boost of confidence.
It is easy to let travel derail your fitness goals, but you can stay active with the right plan! First, review our instructor's workout travel tips and then choose the specific classes you want to take and when you will take them. Deciding on a workout plan before you leave will help you maintain your healthy habits, and the Echelon Fit® app makes it easy to bring the studio with you!
-
New to Echelon? The Echelon Fit® app is available from any smart device with the Echelon Premier Membership — join the community and stay active from wherever you are!
---