Improvements To The Leaderboard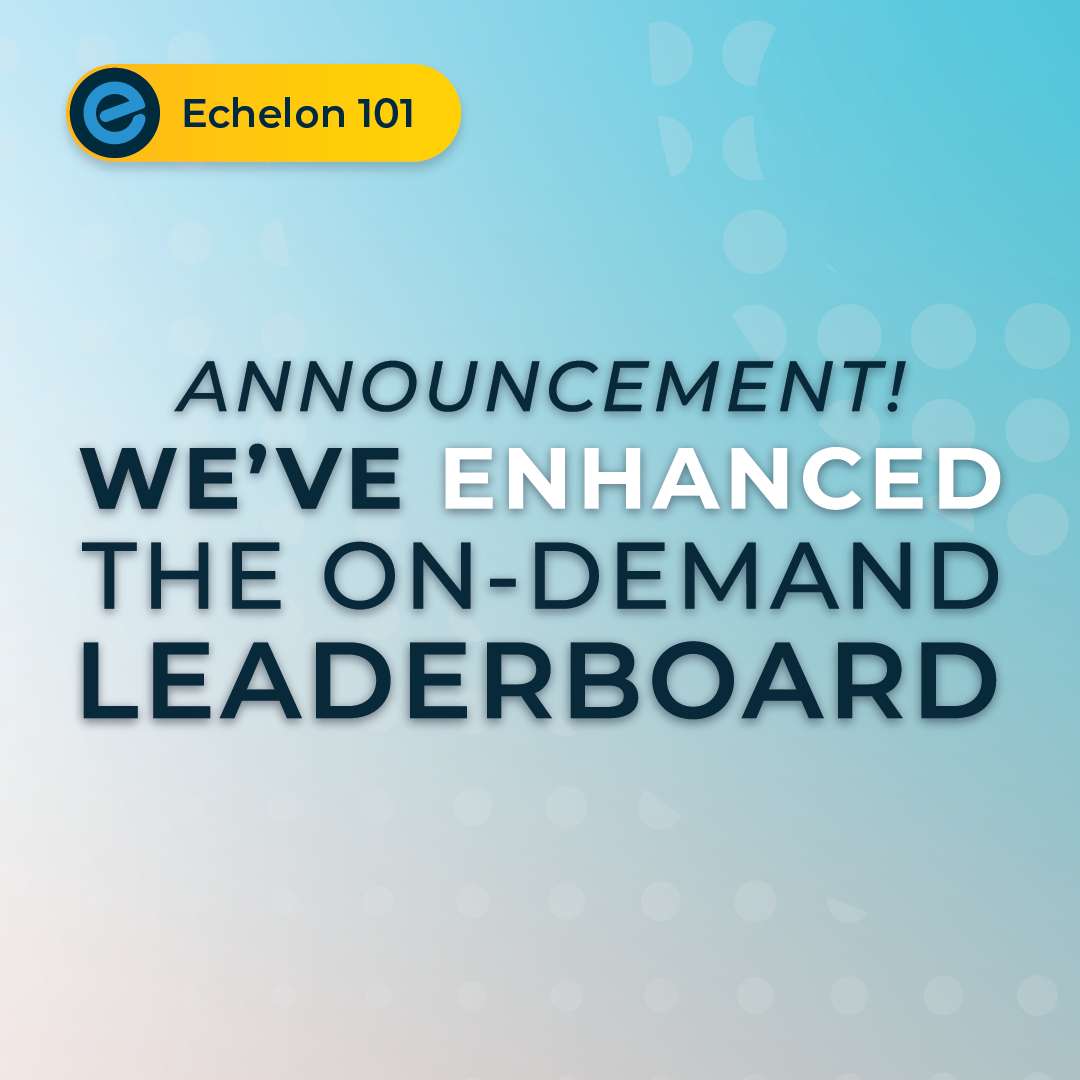 We're excited to share some new changes and updates that we have made to the leaderboard system to make it even more engaging and personalized. Echelon believes personalization is important. It can be daunting to many to see a leaderboard with thousands of people ahead of you. We are excited to release for On-Demand classes a personalized leaderboard - you will compete against your previous rides and get live feedback to help push you past your personal records to help you reach your goals. We believe wellness is a personal journey and we want to give our customers what they want and help them push past their fitness goals. 
Let's dive in and discover what's new on the leaderboard!
What's Changing Now:
New

Interactive On-Demand Leaderboard

:  The Leaderboard for on-demand classes will highlight how your performance ranks within a particular percentile and will provide live coaching feedback on whether your current pace will move you up or down within the percentile groups.  This new view removes the long list of names to provide a consolidated view that allows you to easily see how you are stacking up against the pack.  And, of course, if the leaderboard is not your thing, you can continue to swipe it away.

New

Output Graphs

:  Push past your personal best with this innovative new feature that graphs your previous performance.  Your current output will be tracked against your previous personal best in that particular class and the last time you took that specific class so you can see what you need to set a new PR.  
What's Not Changing:
The Live Leaderboard remains the same.  You will continue to see your rank in real-time among all the other members. 
FAQs
How does the new Leaderboard work? I can't see my rank!
The new On Demand leaderboard helps simplify how you personally stack up against the pack. It uses percentiles to gauge where you are in relation to other members. It also actively tracks your movement within those percentages and provides coaching feedback to indicate whether your current pace will move you up or down the pack.
Your rank within the class will still display on the class summary page after it's been completed. If you'd like to see your active rank during the class, we recommend taking a live or encore class. We've added a significant number of additional encore classes for those that like to compete head-to-head! Of course, if the leaderboard isn't your thing, you can continue to swipe it away.
Is the On Demand Leaderboard the same percentiles for all the classes?
Percentiles are currently based on output data from classes in the same format, which includes duration, modality and class type (for example, an Endurance 45 minute ride).
What's different about the graphs and the old 'Self' tab?
We love this new feature! The performance graph displays your personal best and compares this to the current class stats against previous performances in that specific class.

Where are my friends?
Great question! For those that like to compete head-to-head or workout alongside people you know, you can find your friends in our live and encore classes. We've added significantly more encore classes to our offering.
To find your friends, simply tap the filter button in the upper left corner, then tap the friends button at the top.
---