Look Who's Talking About the Echelon EX-5s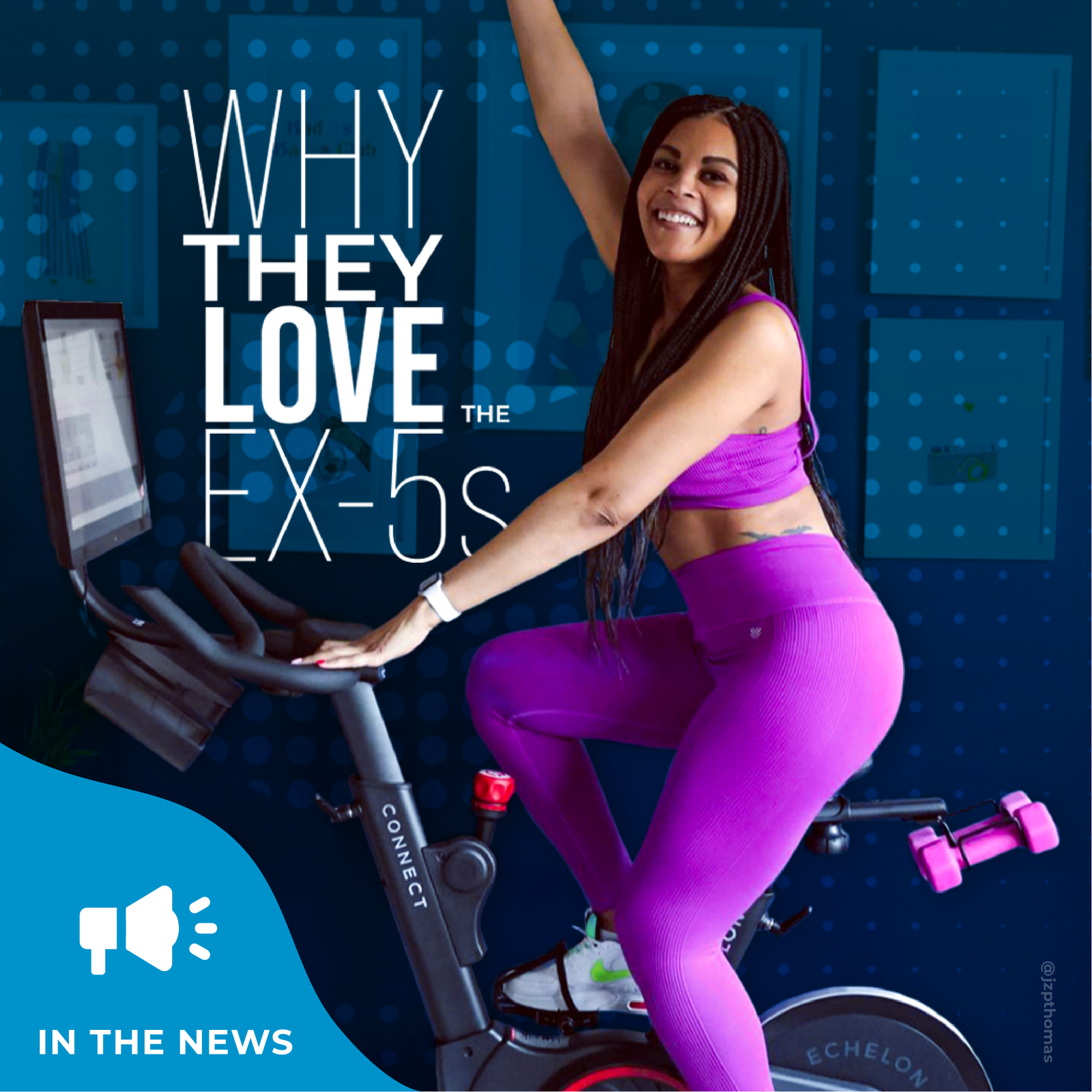 Why the Echelon EX-5s Connect Bike?
The Echelon EX-5s Connect Bike offers an immersive workout experience by pairing state-of-the-art technology with fitness equipment. Featuring a built-in 22" Class HD touchscreen, competition-style seat, and ergonomic bullhorn handlebars, the EX-5s  is designed for those who are ready to explore what connected fitness has to offer while mimicking the feel of a traditional road bike. We aren't the only ones who love the EX-5s! Check out what others are saying about their EX-5s experience.*
Josh Groban + the Property Brothers
@JoshGroban's bandmate and friend, Mark, cycles three times a day but was riding an old-fashioned stationary bike. As part of the renovation on @PropertyBrothers Celebrity IOU, his dated bike was upgraded to an Echelon EX-5s Connect Bike!
Chris - @TheChrisCWise 
"The community support is everything! I don't know about y'all but having a community or simply working out with others motivates me and pushes me to go harder. Anyone else like that? This bike is literally a dream come true…" - @TheChrisCWise
Jessica - @HappilyHughes
"I am HOOKED! This @echelon.fit EX-5s fits perfectly in our little place and makes working from home/distance learning and fitting a workout in SO much easier." - @HappilyHughes
Alexis - @OneFitCoconut 
"The @echelon.fit trainers are engaging, the app is so easy to use (took me no time to figure it out), and they even have a FB community that welcomes you with open arms." - @OneFitCoconut
Le - @FitFoodieLe
"I'm rocking with the @echelon.fit EX-5s Connect bike and I start my mornings with an on-demand or live class taught by experienced, world-class instructors!" - @FitFoodieLe
Maria - @StyleAndAmor  
"This bike has truly changed me mentally and physically. It also changes my attitude daily and allows me to have a positive outlook. I like to call it my morning coffee!" - @StyleAndAmor
JP - @JZPThomas 
"My Echelon EX-5s Connect Bike has completely changed the way I view fitness...Being able to compete against others on the Leaderboard definitely brings out my competitive side, but it pushes me to go even harder with my ride." - @JZPThomas
*Influencers received their equipment free of charge
---