New FitPass + Reflect Class: Intro to Boxing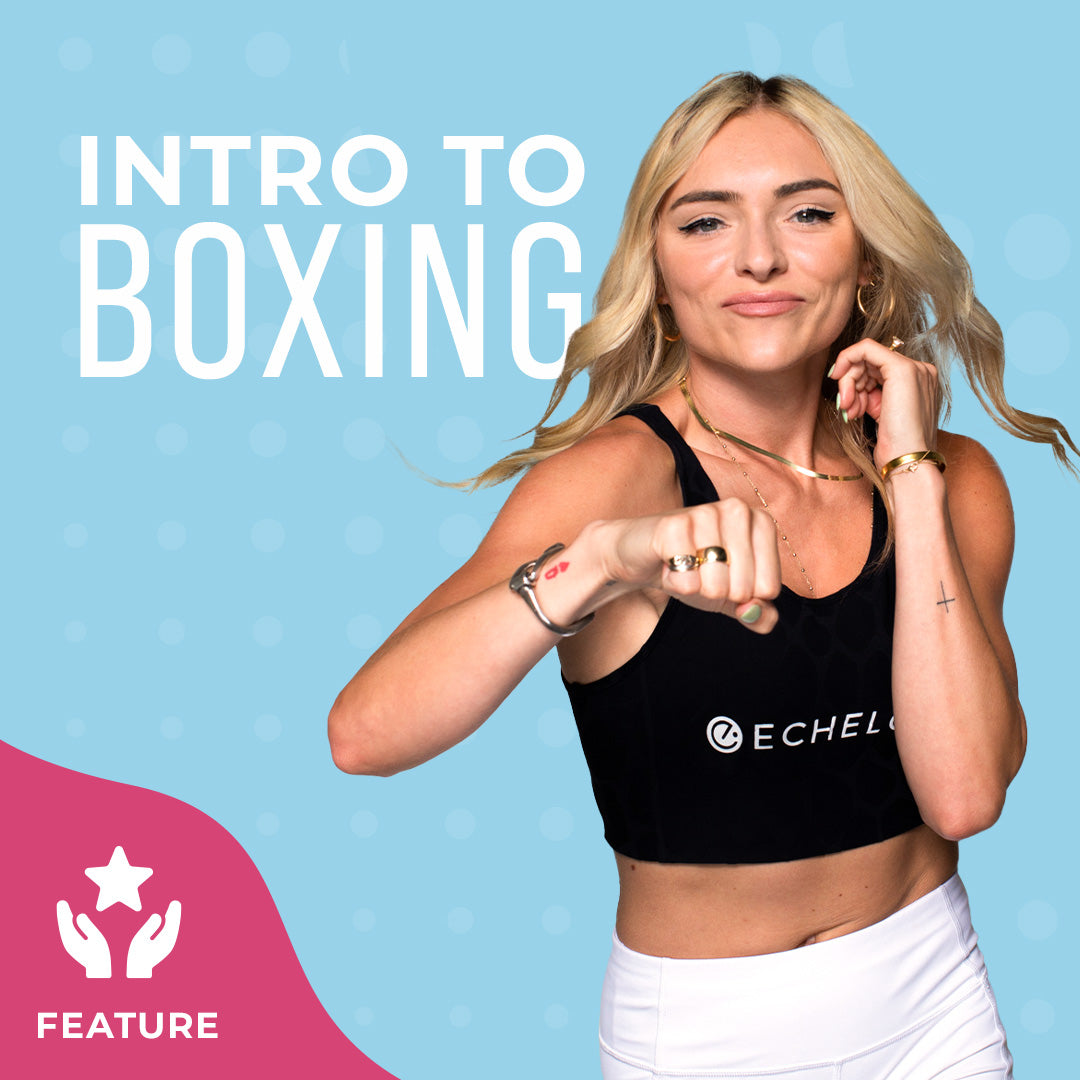 Try a new cardio workout that relieves stress while building strength with the Intro to Boxing and Intro to Boxing 2.0 programs. These boxing classes are completely beginner-friendly — instructor Paige Howell will teach you the moves and build up your skills until you're ready to get in that (metaphorical) ring.
What is Boxing?
Boxing is a combat sport that puts equal emphasis on offensive and defensive moves. Our two boxing programs are available on the Reflect and FitPass, and no other equipment is necessary (weights are optional for Intro to Boxing 2.0). Paige walks you through a variety of moves that can then be combined for a surprisingly effective cardio and strength workout.
Do I Need to Be a Boxer?
No! These are introductory classes that will walk you through the basics and slowly build on the skills you acquire. Starting with Intro to Boxing, you'll learn the basic boxing punches, combos, and moves.
Once you've built up your boxing foundation, join Paige for Intro to Boxing 2.0 for more advanced techniques that are based on the skills from the first program. And don't worry, Paige will be right there to encourage you and keep it fun. 
What are the details?
Intro to Boxing is available now on the Echelon Fit app! The series includes five classes for each platform — 10 in total. Each 10 or 20-minute class is easy to incorporate these classes into your fitness routine.
Intro to Boxing 2.0 will be available on-demand on Monday, January 17, 2022. These five classes are high-energy and combine martial arts techniques with face-paced cardio to challenge your strength and flexibility while improving coordination and stamina. 
Are you ready to learn if you're an Orthodox or Southpaw boxer? Join Paige for Intro to Boxing and Intro to Boxing 2.0 and be ready to throw hooks and uppercuts in no time! 
-
New to Echelon? These classes are all available with the Echelon Premier Membership — join the Echelon community to take part!
---