PHYS ED Fall 2023 Semester Syllabus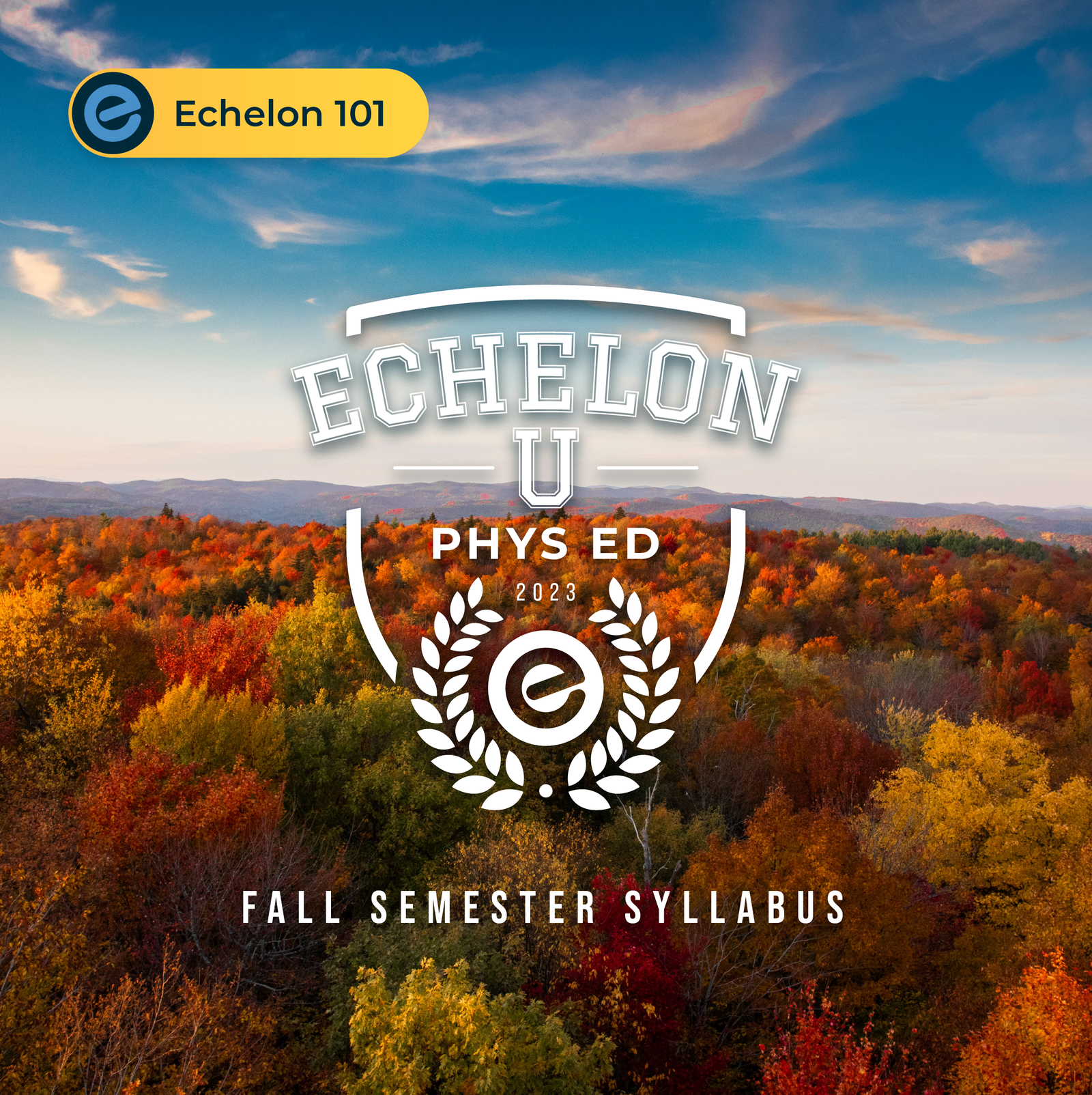 Welcome to the fall semester syllabus! We have curated a variety of courses that are tailored to meet your fitness goals. From movement improvement, overall health and learn & burn, we've got you covered. Our instructors are experts in their respective fields and are committed to helping you succeed in your fitness journey. We look forward to seeing you in class and working together to achieve your goals.
Movement Improvement
Get a better understanding of your own body mechanics as Echelon Instructors guide you through the proper form of common exercises. Already familiar with a movement? That's okay - there's always room for improvement!
Overall Health
Health and wellness requires more than working out. Stress management, quality sleep, and recovery are all vital in order to live an overall healthy life. Echelon U has you covered with all the tools to start you off on the path towards a well-rounded fitness routine. 
Learn & Burn
In this 6-week program, you'll pair cardio & strength classes designed to maximize fat burning. Each week you will gain knowledge of unique ways to burn fat, while learning to fuel your body, becoming more intuitive with Non-Scale Victories (NSV) & creating sustainable habits. Take what you need and process what works best for you - Eden's got your back.
*Coming late October 2023
Extra Credit
Calling all gold star students! Looking for an extra challenge? We've got you covered with additional recommendations to supplement your semester - take time to recover, listen to a podcast episode, or kickstart a healthy habit of adding warmup and cool down classes to your fitness routine.
Fall 2023 Syllabus
Behold, the syllabus for the fall 2023 semester of PHYS ED. 
Click
here
to download a printable syllabus. 
---