Powering ahead: Echelon investment propels growth of Chattanooga firm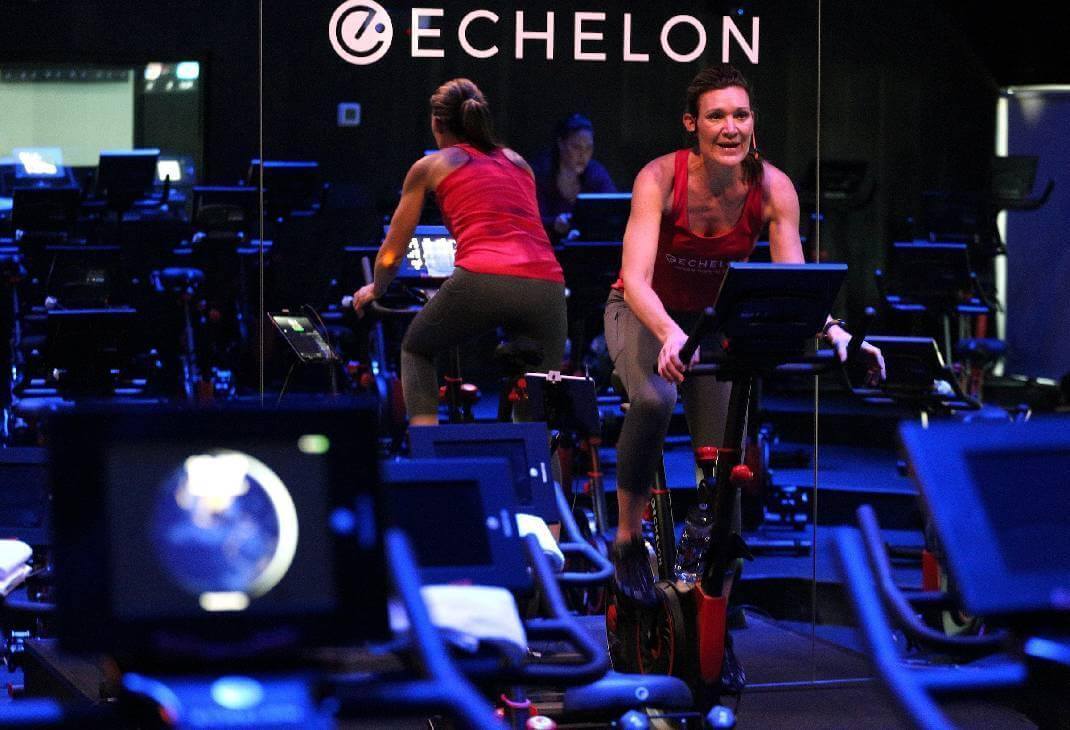 Check out what Chattanooga Times Free Press had to say about our secured investment with North Castle Partners:
The Chattanooga Choo Choo first became popular in song during the 1940s when Glenn Miller turned the tune into America's first gold record selling more than 1 million copies.
In the 21st century as an hotel, entertainment and home studio for Echelon Fit, the Chattanooga Choo Choo terminal may become a globally popular site for exercise enthusiasts to connect with online via Echelon's increasingly popular app.
Echelon Fit is the leading competitor to Peloton in the live, online fitness field and has already attracted nearly 100,000 users to its interactive app used to connect to one of the spin, yoga or other courses originating at the Choo Choo.
Lou Lentine, a 47-year-old serial inventor and promoter from New Jersey who brought his Viatek Consumer Products, to Chattanooga in 2011, created Echelon in 2017 to provide a more affordable stationary bike with the tracking and interactive features of Peloton and other higher-priced rivals. After opening Echelon's studio in the Choo Choo last November, Lentine announced Tuesday that his company has attracted a major equity boost from a Greenwich, Connecticut investment firm that he hopes will help his Chattanooga firm grow into a global leader in the growing market for at-home spin classes with fitness tracking apps.
North Castle Partners, a 21-year-old equity firm which has previously invested in a variety of consumer health, fitness, recreation and nutrition businesses, is taking a significant minority share in Echelon to boost the market value of Echolon to nearly $100 million. Company officials declined to detail the terms of the investment, but Lentine said the extra investment will help add more staff, online marketing and product development to reach the company's goal of ultimately having millions of users of its apps and products.
"We're out in front of the mass market opportunity," said Lentine, who has invented or developed hundreds of consumer products during his career and personally has nearly 100 patents. "The ability to deliver an extremely high quality bike with the tracking and connection we offer at these prices is a huge opportunity."
Echelon boasts a suite of connected fitness products ranging from $100 to $1,600. The company, which expects to grow its revenues more than nine-fold this year, is a cheaper alternative to the popular Peloton bike, which sells a similar service at nearly twice the upfront cost.
Peloton's product comes with a mounted screen to display the classes. Echelon cut out the screen and has users use their own devices to save on cost.
Jon Canarick, managing director for North Castle Partners,said Echelon has developed a strong combination of hardware and software to capture the growing work-out-at-home market where individuals are still eager to get feedback and track their progress against themselves and other competitors.
"There is a huge opportunity for growth in this connected, fitness market," Canarick said. "We really believe that Echelon is positioned to be a global leader. It's very hard to build a profitable streaming business, but Echelon has done that."
Lentine credits the instructors he employs at his Choo Choo studio for attracting and keeping users of the Echelon app, both spin cycling and other new yoga and exercise courses. The courses are seen via the Echelon app across the country, but Chattanoogans are able to personally attend any spin class from 9 a.m. to 5 p.m. at the Choo Choo at no cost, Lentine said.
"Our instructors in Chattanooga and those who have come to Chattanooga from around the country are real people and our community really relates to them," he said. "What I think is so unique — and the difference between us and others — is that our instructors get involved and have a real relationships and social friendships with our community, calling out their names during workouts and making people feel encouraged and involved."
Although all of the courses now originate from the studio in Chattanooga, Lentine said other studios may be added as the business grows.
"We currently produce about 200 to 300 classes a month, but I believe we will soon be producing 500 to 600 classes a month so we're looking at adding a second studio," he said.
Most Echolon subscribers pay $39 a month for the cycling app, but subscriber fees range from $19.99 a month up to $99.98 a month for various Echelon Fitpass options.
Currently the Echelon Connect Bikes are available in the United States, Great Britain and Canada at such retailers as Amazon, QVC, Walmart, Bed Bath & Beyond, Costco and Best Buy in Canada. The bikes will be available at additional retailers including Dunham's Sports, Modell's Sporting Goods and Sam's Club in the fall of 2019.
Echelon will soon launch the new Echelon Connect EX5 bike and the Echelon ReflectTM, a comprehensive, interactive home gym that looks like an average mirror.
Lentine said the company also is working on new products, including rowing equipment and treadmills. The company is exploring new app communities in Germany, France, New Zealand, Australia and Taiwan, Lentine said.
"We see huge growth both domestically with major new retailers coming on board in coming months and internationally with pending contracts in a number of counties," Lentine said.
Lentine said North Castle's investment provides more working capital for the planned expansions, "but we're even more excited about what this partnership can mean for us.
"The level of expertise and the connections and experience that North Castle brings to our business is amazing and should help our growth immensely," he said.
Check out the full article here
---