Barre: A Great Workout For The Dancer In All of Us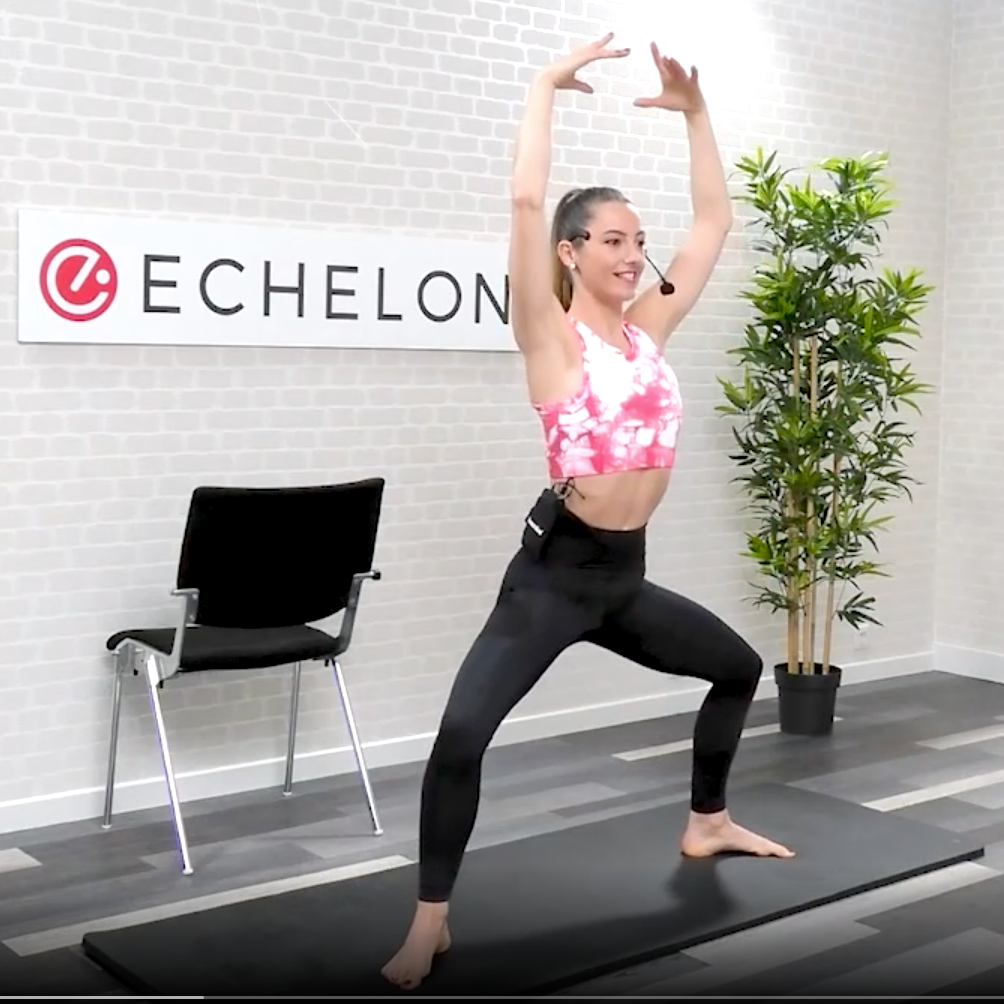 Barre fitness (pronounced "bar") is a low-impact workout class that combines ballet-inspired moves with elements of Pilates, yoga, dance, and strength training. Barre, which focuses on high reps of small range movements, got its name from the ballet barre most classes incorporate. Barre fitness classes blend cardio, strength training, flexibility, balance, and core conditioning in a total body workout that targets the hips, glutes, abs, and arms.
The History of Barre
Considering the basic equipment and many of the moves in a Barre workout are based on classic ballet positions, it's not surprising to learn that Barre was developed by a ballerina, Lotte Berk, a German dancer living in London. After injuring her back she developed the Barre concept, combining her dance conditioning routine with needed rehabilitative therapy, and opened her first Barre studio in 1959 in her London basement.

Fast forward to 1971 when Lydia Bach, an American student of Berk's, brought Barre workouts to the U.S., opening her first studio in New York City. After many years, instructors began branching out to create their own variations of the Barre workout, and the studio closed in 2005.
What is a Barre Class?
According to the American Council on Exercise (ACE) in their article, "Hitting the Barre: Understanding the Popular Group Fitness Trend," Barre, is a group fitness format where participants exercise at a bar like those commonly used in a traditional dance studio. Barre classes also focus on resistance training to address posture, alignment, and proper engagement of the core stabilizer muscles. An important feature of Barre workouts is holding a position to keep the engaged muscles under isometric tension, which occurs when muscle length remains relatively constant as tension is produced.

While anyone can participate in a Barre class, it is a particularly great workout for those of us who love to dance, grew up dancing, or both. This is because the three primary focuses of Barre are strength, flexibility, and stamina. Barre essentially combines elements of several fitness disciplines, making it an ideal cross-training program for dancers.
Barre Fitness Does Work: The Benefits of Barre
Barre classes provide us with numerous physical and mental health benefits, including:


Improves posture, balance, and coordination
Strengthens glutes
Tones stomach muscles
Increases flexibility and overall strength
Reduces stress
Boosts mental focus
Enhances endurance and the mind-body connection

In addition, Barre's low-impact format can help minimize the risk of injury to our bodies.
Barre Fitness Fun Facts
While the type of workout and duration will directly impact the number of calories we burn in a Barre class, the average person can expect to burn between 250-500 calories per class.
Additional calories will continue to be burned for several hours post-workout due to the intense muscle work.
What to wear? Comfortable leggings are suggested so we can be more aware of our form and alignment. Also recommended is a sweat-wicking tank top. Non-slip grippy socks are also a great idea if we don't like working out in our bare feet, and we can leave our shoes in the closet!
Barre is one of the best complements to running and other high-impact activities.
Echelon Brand Ambassador Shares Her Barre Story 
Echelon Brand Ambassador Shyann, @barbellsnbrownies, who competed in dance throughout most of her childhood and college years, reflects on the positive impact Barre has had in her life. She notes, "I found a great alternative to traditional dance in Barre classes, but then the 'panoramic' hit last year and no more group classes for me. Enter @echelon.fit and the Reflect Fitness Mirror . It's incredible! Not only do I get my dance fix with Barre classes, but I can also take yoga, Pilates, meditation, Zumba, and boxing classes with world-class instructors without leaving my house."

"The Reflect Fitness Mirror has completely changed how I'm working out at home. It lets me see who I was, who I am, and what I can be," she adds.

Now is a great time for all of us to Reflect and see what the Reflect Fitness Mirror is all about! Echelon Barre classes are also available on Echelon Premier Membership. Together we can find what moves us.
---