Eche-Friends: The Heart of the Echelon Community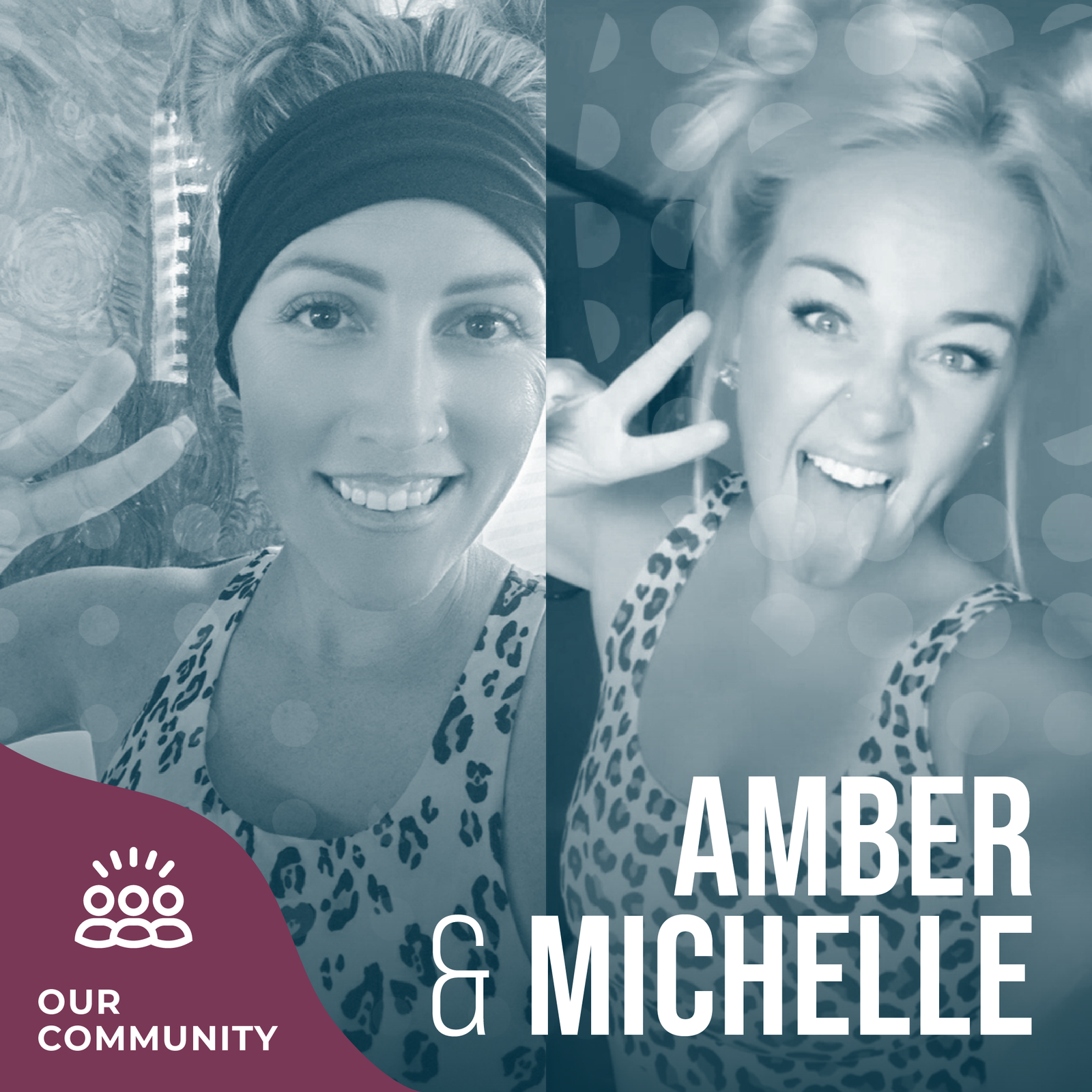 It's membership appreciation week, and we want to celebrate each of our cheerleaders, accountability partners, and morning motivators — our Eche-friends. An Eche-friend is someone you meet through the Echelon community. Eche-friends can span states and even countries, but the dedication to and involvement in the Echelon community keeps these ties strong. 
Echelon member Amber puts it well: "Have you ever met someone on social media, and just been like… that's my people?" She is one of the many members who clicked with another Echelon member through social media — without even meeting her in person. 
Amber has dubbed fellow member Michelle her Eche-bestie. Despite living in different cities, these Eche-friends maintain a close relationship and sometimes even coordinate workout outfits. Additionally, the two hold each other accountable for commitment to workouts. Michelle frequently sends Amber motivating messages before it's time to exercise (often as a reminder to wake up!) 
"She's an amazing accountability partner," Amber said. "Especially with her 'Look alive!' messages first thing in the morning!" 
Having an accountability partner can be hugely beneficial to your wellness routine, and is another great reason to join the Echelon community. When another person is counting on you to get things done, it creates more incentive to be motivated and commit to your goals. Additionally, an outside perspective can help you see the solutions to challenges you thought you couldn't overcome or the bright side of a difficult workout. Plus, it's always more fun to celebrate hard work with others!
Amber considers Michelle one of her personal cheerleaders and notes that she takes on this role for many Echelon community members. But being an Eche-friend is a two-way street, and Amber has plenty of words of encouragement for Michelle, too.
"I've watched her transformation from the start, and in such a short time she's done amazing things," Amber said. "She's amazing, she's inspirational, she's motivational. That's my Eche-person, my Eche-bestie, my Eche-girl, Eche-fam."
Amber and Michelle's friendship is special, but not at all uncommon. The personal relationships that develop within the Echelon community are some of the best parts of being a member. Tens of thousands people come together on Facebook to celebrate Motivation Mondays, welcome new instructors, and cheer each other on.
With #echefriends on Instagram, members share their successes and real-life meet-ups with long-distance friends. One member even drove six hours to Ontario in order to meet her fellow Echelon community members for the first time.  
Thank you for being a part of our community! We would not be the same welcoming and inspiring space without you. If you haven't found your Eche-friends yet, they're waiting to meet you in our official Riders or Runners Facebook groups, on our Instagram page, or in person at one of our studios. 
New to Echelon?
Join the community with an Echelon Premier Membership. This monthly subscription gives you access to everything the Echelon community has to offer. Browse thousands of live and on-demand classes, compete on the Leaderboard, and meet new people in member-exclusive Facebook groups. It's time to find your own Eche-friend!
---