Echelon™ and Denise Austin Team Up to Inspire a Healthy and Fit Lifestyle at Any Age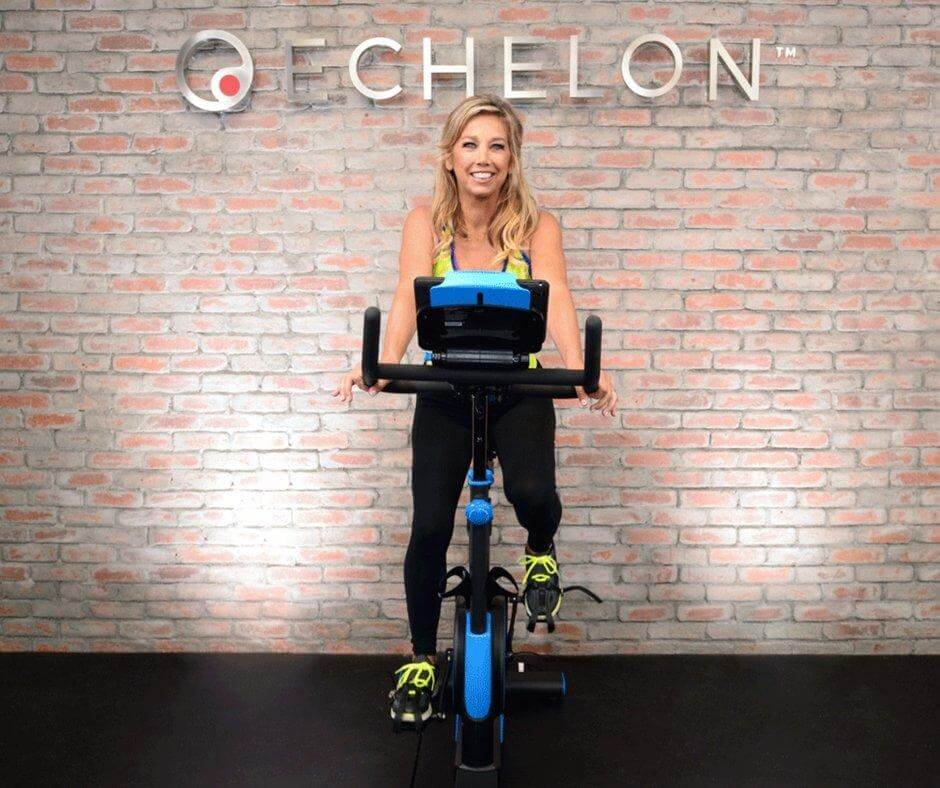 America's favorite fitness expert Denise Austin entered into a licensing relationship with the Echelon™ team to inspire busy lives to get fit with the indoor cycling Smart Connect Bike.  
As a pioneer in the fitness industry with over 30 years of experience, Denise Austin is continuing her legacy as a whole-body wellness expert at the age of 61. She holds the world record for the highest sales in fitness DVDs of all time, has authored 12 books, and hosted or appeared on numerous television series. Denise now continues to invigorate men and women to live their healthiest lives and be their best selves. Her vision, to empower her followers to get fit in a way that is both enjoyable and results-driven, aligns with the mission of Echelon™.
The Echelon Smart Connect exercise bike offers the ultimate riding experience by providing challenging workouts for both advanced riders and beginners. Whether it's a quick 20 minutes or a two-hour power session, this bike has all the bases covered through its fully integrated Echelon Fit app. Users can participate in live classes or select one from the ever-expanding on-demand library of hundreds of classes. There's something here for every level of fitness and to fit every schedule.
"The Echelon™ Experience provides the community with a way to link up with other riders of all levels and enjoy a comfortable yet challenging way to get fit on their own time in the comfort of their own homes," said Echelon™ President Lou Lentine.
Denise joins the Echelon excitement with her own set of classes, premiering with the worldwide launch of the brand on QVC on July 8th. In coordination with her return to the network, the Smart Connect will be offered at a special price and include an unprecedented 90 days of free access to the Echelon Fit app and all of its celebrated content.
Echelon™ is thrilled to bring Denise Austin on board for her expertise and experience within the fitness industry. With the Smart Connect Bike, you finally get a chance to focus on yourself and get fit in a way that is convenient for you. Mark your calendar for Sunday, July 8th at 4PM EST to watch Denise Austin live on QVC and gain the encouragement to get strong, lose weight, and make the positive change you've been waiting for.
---