Echelon Partners with AdventHealth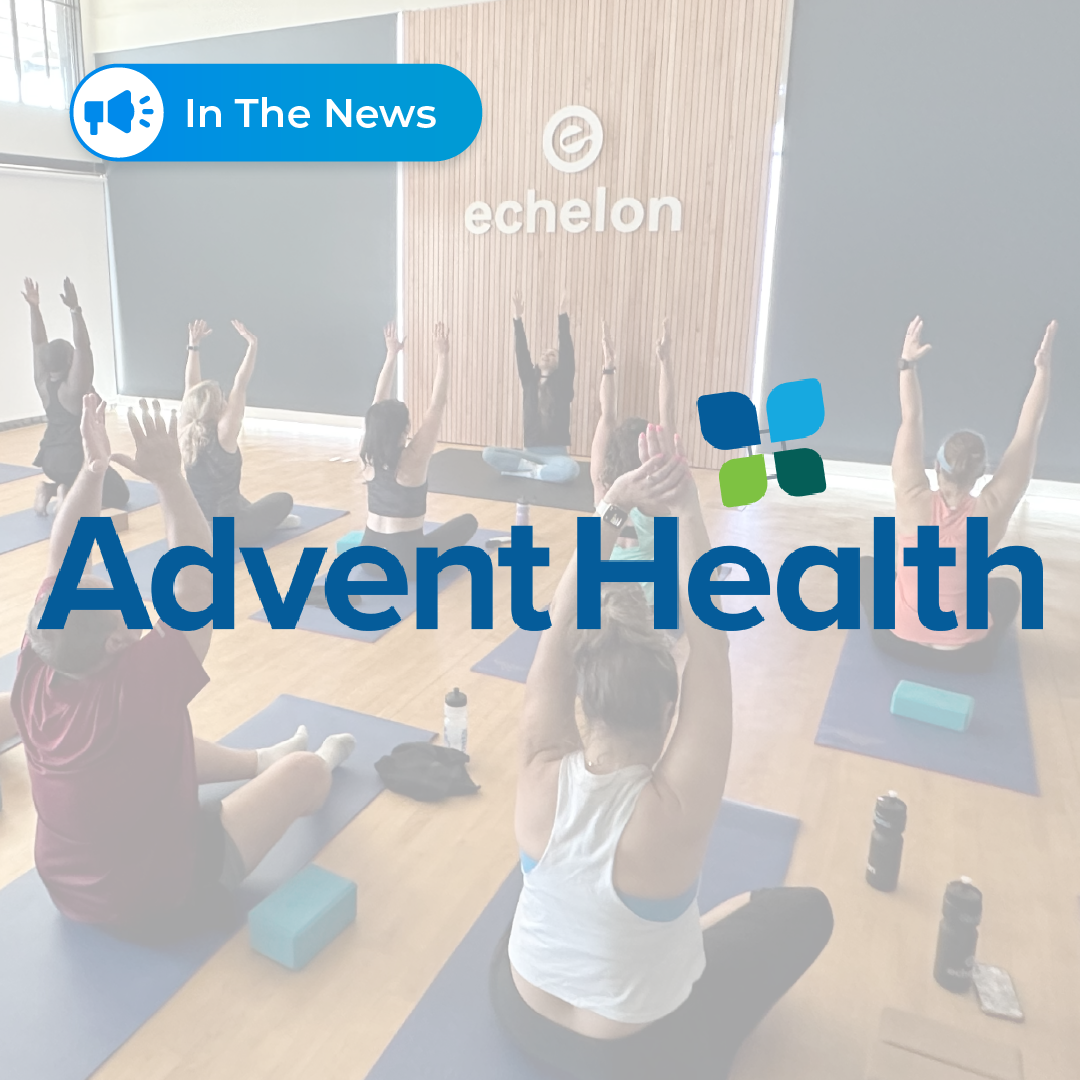 FOR IMMEDIATE RELEASE

MEDIA CONTACT
Marissa Mastellone
347.564.5577
marissa@misfittoyscomms.com
Echelon Fitness teams up with AdventHealth  
Collaboration to deepen health and wellness content through education, cause-based challenges and access
CHATTANOOGA, TN
(September 12, 2023)
–
Echelon
, a global fitness, wellness and sports leader, furthers its mission to make health and wellness accessible to its community through a unique collaboration with AdventHealth. The fitness company is no stranger to partnerships that enrich the member and employee experience; this marks the company's first partnership with a health care organization. AdventHealth is comprised of more than 83,000 caregivers in physician practices, hospitals, outpatient clinics, skilled nursing facilities, home health agencies and hospice centers, with a dedication to providing individualized and wholistic care. 
The two organizations will begin the relationship with an inspiring challenge in support of breast cancer research during October. The challenge - Pink Up the Pace – asks the collective communities to pink-e promise a commitment to 150 minutes of physical activity per week, with the option to fundraise for breast cancer research.  Participants can join any – or all – week(s) in October, receiving badges and opportunities for prizes along the way. With a goal of raising $25k for research dedicated to a cancer that affects nearly 1 in 8 women over a lifetime, participants will be equipped with a landing page and easy to share tools to raise a dollar for every minute of physical activity – whether that be riding, rowing, running, walking, dancing or other fitness activities.. 
True to its core, Echelon is making it easy and accessible to achieve fitness goals that help the individual and the community around them. Through the Echelon Fitness App, members will be able to view curated classes to easily achieve 150 minutes each week and with the support of experts from AdventHealth, will have access to information to help stay healthy. 
"Providing content that helps people achieve their personal goals has always been our mission. The collaboration with AdventHealth strengthens our ability to do just that. The partnership will bring meaningful engagement moments for our community, starting with the Pink Up the Pace challenge," said Lou Lentine, CEO, Echelon Fitness. "This collaboration is unique in that we will be able to work together on compelling and insightful content and programs for both our community and for our collective employee bases."
The Pink Up the Pace Challenge (sign ups begin September 12, 2023 with the challenge initiating on October 1, 2023) will be the first of many partnerships and programs to come. Other key elements will include health awareness moments, fitness challenges, expert Q&A sessions, employee access to doctors and researchers for membership content and unique programming.
"The way that we live largely determines our state of health. Plant-predominant eating, regular physical activity, maintaining a healthy body weight, and avoiding tobacco and alcohol are foundational to all aspects of health and well-being. These lifestyle practices also reduce our risk of cancer and cancer recurrence, heart disease, diabetes, obesity, and many other chronic diseases. In addition, cancer research allows for better treatment options and increased survival," said Amber Orman, MD, Radiation Oncology. "Partnerships and investments are critical to developing precision medicine and clinical advancements while encouraging a healthy lifestyle. We are grateful for the generosity of Echelon and its members to further our mission to treat the Whole person and offer innovative approaches to cancer care."
In addition, all AdventHealth team members will have the opportunity to participate themselves, with every team member(more than 80,000) receiving a free 30 day Fitpass trial. 
From at-home fitness enthusiasts, aspiring athletes to studio owners, Echelon builds equipment and online programs to suit all levels, locations, interests and modalities. Its newest offerings continue to build a better customer experience.  Echelon products are found globally at gyms, hotels, and multi-family homes, plus residential models are available in the US at Walmart, Costco, Target, Amazon and exclusive models on the Echelonfit.com website. 
 ###
ABOUT ECHELON
Echelon has revolutionized at-home fitness since 2017 with a range of smart exercise equipment and an immersive membership experience. What began as a mission to make healthy living accessible to all has evolved to a thriving, global brand. Echelon empowers everyone to experience the feeling of elation and accomplishment after achieving their fitness goals. Members connect their Echelon smart bikes, strength machines, rowers, treadmills, or fitness mirrors to the Echelon Fit app for access to live and on-demand workout classes filmed at Echelon studios around the world and led by professional instructors. Through the app, members track performance and progress in real-time, compete on the interactive leaderboard and explore more than 2,000 off-equipment workouts, including yoga, meditation, boxing and core strength, to keep them motivated and inspired.  For more information about Echelon Fitness go to https://echelonfit.com/. 
---