Echelon relocates global HQ to vibrant downtown Chattanooga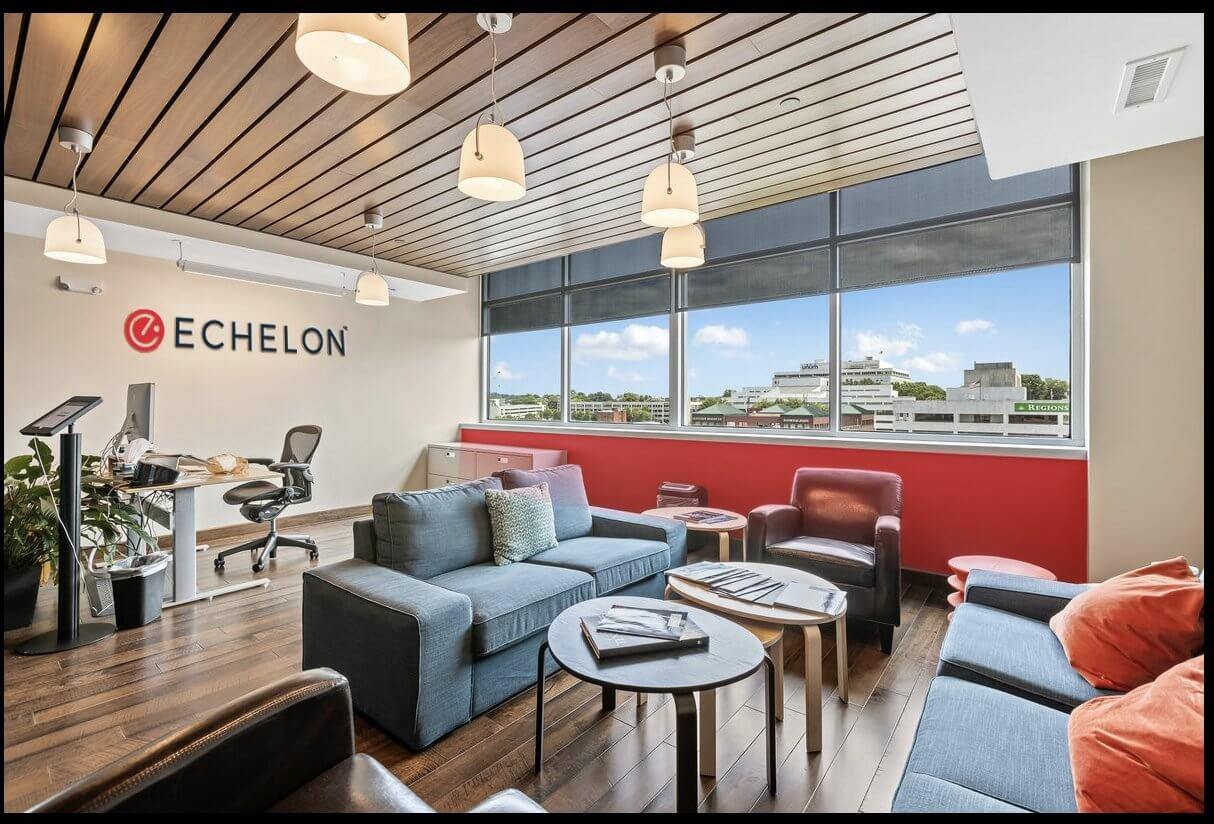 On June, 2021, Echelon Fitness HQ officially made the Liberty Tower in downtown Chattanooga its new home. Featuring expansive office space, ample natural light, vibrant walls and top-of-the-line furniture, this move reflects Echelon's exciting evolution since its inception in 2017.
Echelon's new HQ occupies 60-thousand square feet split between two 30-thousand square-foot floors, boasting an array of features and amenities to facilitate collaboration, foster innovation and increase efficiency. Open-concept lounge spaces with comfortable seating enables team members to enjoy a change of scenery while a café-style break room gives people a place to fuel-up, recharge and connect throughout the workday.  In addition to providing spaces to relax and unwind, Echelon associates have access to physical wellness resources, including sit-stand desks so they can freely adjust their positioning for maximum comfort throughout the workday.
Live and on-demand classes are the heartbeat of Echelon and our new HQ is being designed with that in mind. There will be five in-house training studios used for streaming workouts and increasing the volume of fitness content produced for the global Echelon community. Additionally, having team members, trainers and producers onsite will further enhance the creativity, quality and efficacy of every Echelon workout. 
At Echelon, we're dedicated to creating inspiring, engaging experiences for our global members and team members alike—that's why we're making Liberty Tower our new HQ. We want our associates to be excited about where they work and wake up in the morning looking forward to being in the office. That's why we're taking the extra steps to make sure that our new facilities not only meet their needs but also enhance their lives. Between a comfortable, stimulating interior and being steps away from restaurants and more in downtown Chattanooga, we can't imagine a better place to grow our company. 
Relocating the company to this new location marks yet another milestone in Echelon's incredible journey while further solidifying its foundation for a bright, impactful future. Will you join us?
---