Find Your FREEdom with Free Access to the Entire Echelon App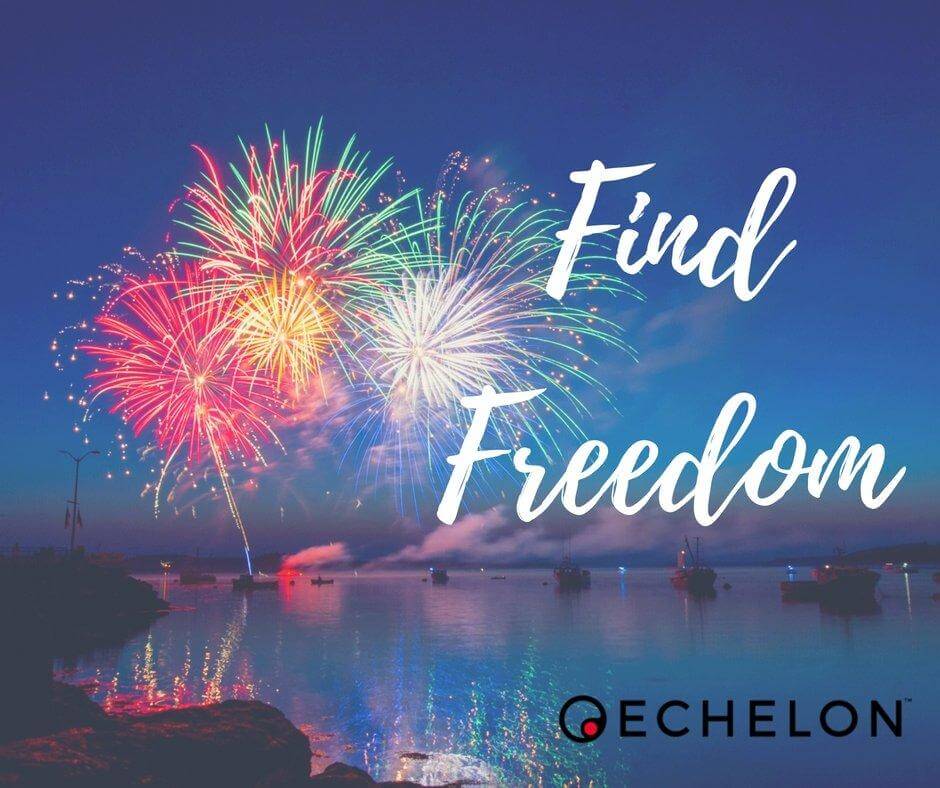 July 4th 2018 marks the 242nd anniversary of America's independence. The average American celebrates by drinking excessive amounts of beer, toppled with hamburgers and hotdogs. But you and the rest of our community are different. We're not here to give up on our goals for one day of guilty pleasure. We have the freedom to choose our health and still have fun. This unbelievable dedication to staying fit and healthy, needs to be rewarded. Which is why today we are giving you complete access to the Echelon™ Fit App.
No need to thank us, you deserve it!
To claim this freebie, you need to do one thing, log on! Your access is already granted, and our classes are waiting for you to check out.
So now that you have access, what is there to do? With the Echelon™ Fit App, fitness is at your fingertips! Submerge yourself in our entire world of fitness by browsing through everything our app has to offer. Never checked out a live class before? Today might be the day to find your strength to try something new. See if you can keep up with the pace of our expert instructors without any breaks!
It is the Fourth of July, so if you do want a more laid back and quick workout for the day you know just where to go. The on-demand spot. If you are unfamiliar with this section of the app or you are new to it, this is where you can find tons of pre-recorded classes to watch on your own time.
Have you traveled the world yet? Do you want to? Our scenic rides are perfect when you want to relax and get fit at the same time. Explore the beauty of the Corsica Mountains, or discover the history of the famous buildings of Singapore. If you like the nightlife and want to see how other cultures spend their nights, we have a ride for that too. Take a bike ride on the nature side by gardens or the beach. Whatever it takes for you to relax, we have a scenic ride for that!
Riding a bike through a mountain never gets old, but that's not the only thing our app has to offer. With The Extra Mile, you will learn how to prepare your body to get the most out of our regular classes, but you also get to practice cooling down the proper way after a great ride. If you want to work on toning your arms or strengthening your core, the Extra Mile can help with that as well. And if this fourth of July you really just want to relax on your day off, our yoga classes will help melt the stress away.
No matter which part of your body you are looking to strengthen or if you just want to enjoy a relaxing ride, our app has something for you. Take today to discover a new way to ride, you just might find a favorite new routine!
---