Get to Know... Amber Harper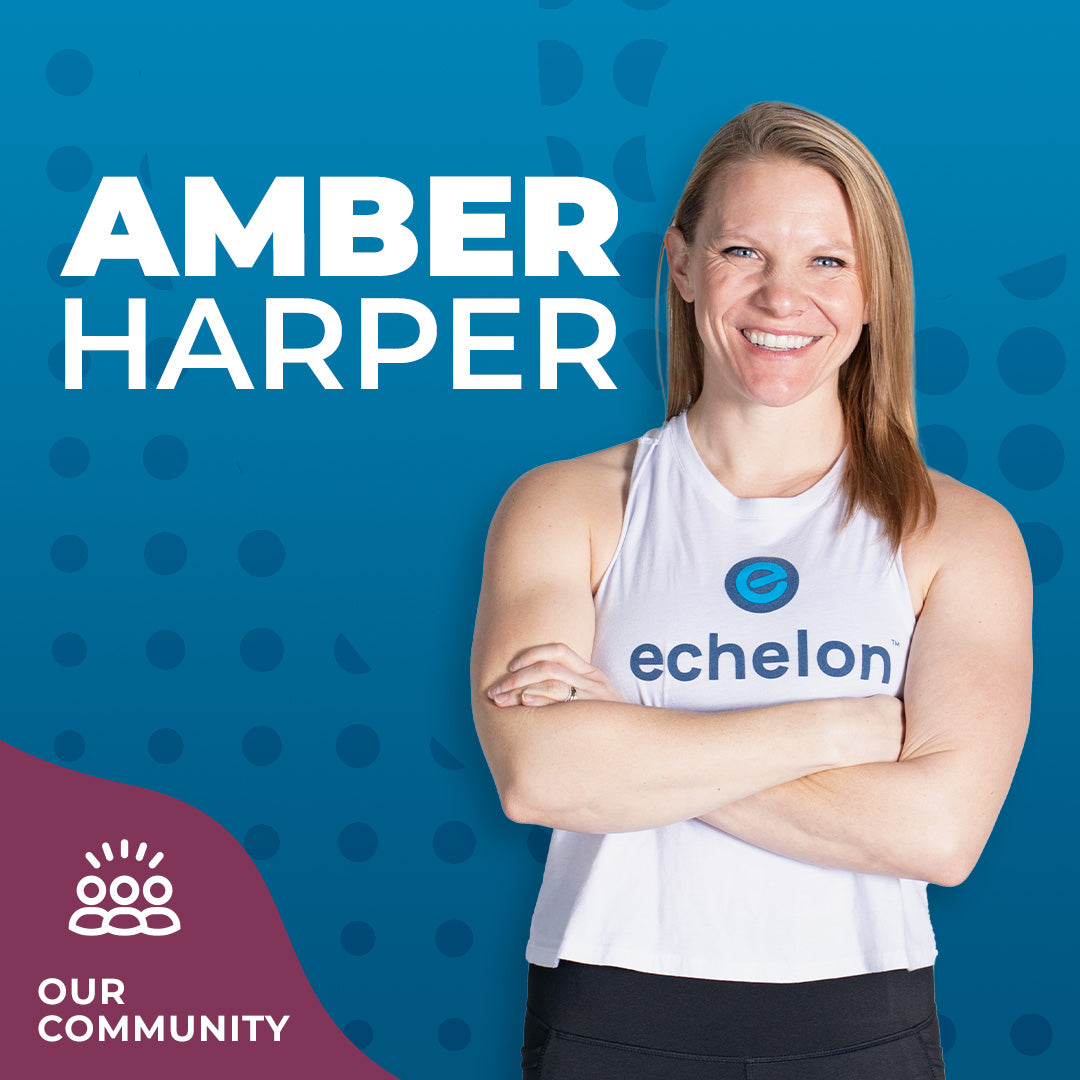 Get to Know… is Echelon's weekly spotlight on our amazing instructors. 
Learn more about your current favorite instructors and discover new ones below.
---
Instructor: Amber Harper
Language: English
Teaches On: Connect Bike, FitPass, Reflect, Row
Studio: Chattanooga
Instagram: @ambermgmtfit
Meet Amber
Amber believes movement is medicine. Movement in its simplest form she believes can heal physically, mentally, and emotionally. She also loves matching movement to a beat to make it fun! After graduating with her B.S. in Exercise Science and minor in Applied Dance, she knew she wanted to bring the same fun to others!


Amber's Fitness Journey
Amber has over eight years of personal training experience, over 12 years in group fitness training, and is always trying to challenge herself as well as members. She started her career instructing kickboxing and has instructed a little bit of everything, including trampoline aerobics, beach boot camps, and partner rowing classes.
Amber also likes to inject variety into her personal fitness routines. She has run multiple half marathons and also puts herself in new members' shoes by trying new types of classes, like barre.


What Brought Amber to Echelon 
After a hiatus from instructing, Amber joined the Echelon team to get back into leading kickboxing and cycling classes. She loves the spontaneity of live classes and takes time to include impromptu funny sayings and silly encouragement in conjunction with a tough-love attitude. 
Amber finds inspiration in her fellow Echelon Instructors and the members that message her every day. She is so grateful when someone reaches out with their "A-ha" moment or the moment they realize the best thing from working out, how their family has benefitted, or that they can do their hobbies better.


Amber's Advice for New Members
Amber likes to say that comparison is the thief of joy. Follow your own journey, lift up others with success, and understand that each path is different for a reason. The numbers don't have to be your end goal: feeling better, living better, and being happier can be!


---
New to Echelon? You can join Amber on the Connect Bike, FitPass, Reflect, and Row. Her classes are available on-demand and live for Echelon Premier members in the Chattanooga studio and on the Echelon Fit® app.
---