Get to Know… Ashanti "Raketi" Häckel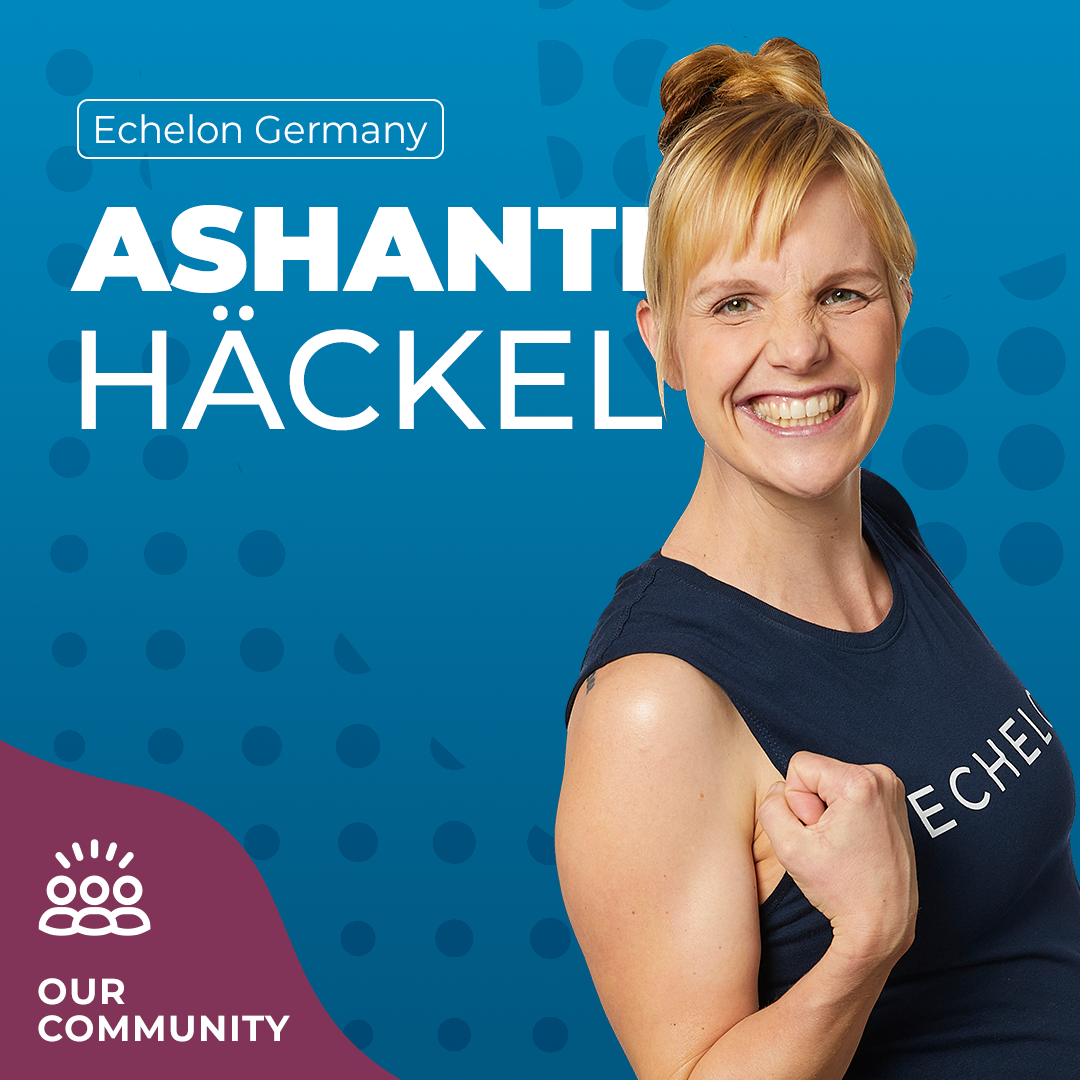 Get to Know… is Echelon's weekly spotlight on our amazing instructors. 
Learn more about your current favorite instructors and discover new ones below.
---
Instructor: Ashanti "Raketi" Häckel
Language: German
Teaches On: Connect Bike
Studio: Hamburg
Instagram: @ashantiraketi 
Meet Ashanti
As a busy Mom of two, Echelon instructor Ashanti, better known by her nickname "Raketi" meaning "Rocket", knows firsthand the balance of being a dedicated mother while also prioritizing time in her day to stay healthy and active. She loves to teach freestyle classes with loud, motivating music which is what inspires her to push through every workout. Ashanti is known for her big smile and sense of humor. Join her cycling classes if you love lots of energy and need extra motivation to reach your goals.
Ashanti's Fitness Journey
Ashanti was born in Germany and grew up in an athletic family. Her dad is a racer, and her uncle is a professional table tennis player for 15 years and counting. Ashanti wanted to follow in their footsteps. She studied diet and nutritional science, became a fitness instructor, serves as a master trainer for jumping, and participates in various marathons and indoor cycling events. Fitness has connected Ashanti to people all over Europe, and she enjoys inspiring healthy change in the lives of others.
What Brought Ashanti to Echelon
The global community and supportive team in Hamburg, Germany initially attracted Ashanti to become a part of the Echelon family. Not to mention, she loves cycling and jumped at the chance to teach people all around the world how to enjoy her passion. Ashanti enjoys the challenge of motivating people through a camera and likes being able to see her classes saved in the app. After every class, Ashanti watches her instruction back to identify ways she can improve her classes for the future.
Ashanti's Favorite Echelon Memory
Her 100th ride was a huge milestone she will never forget!
Ashanti's Advice for New Members
Ashanti encourages Echelon members to be patient and stay consistent. Results won't happen over night, but more than that, she says fitness is all about feeling good in your own skin, feeling strong, and being healthy.
-
New to Echelon? You can join Ashanti on the Connect Bike. Her classes are available on-demand and live for Echelon Premier members in the Hamburg studio and on the Echelon Fit® app.
---