Get to Know... Ashley Kelly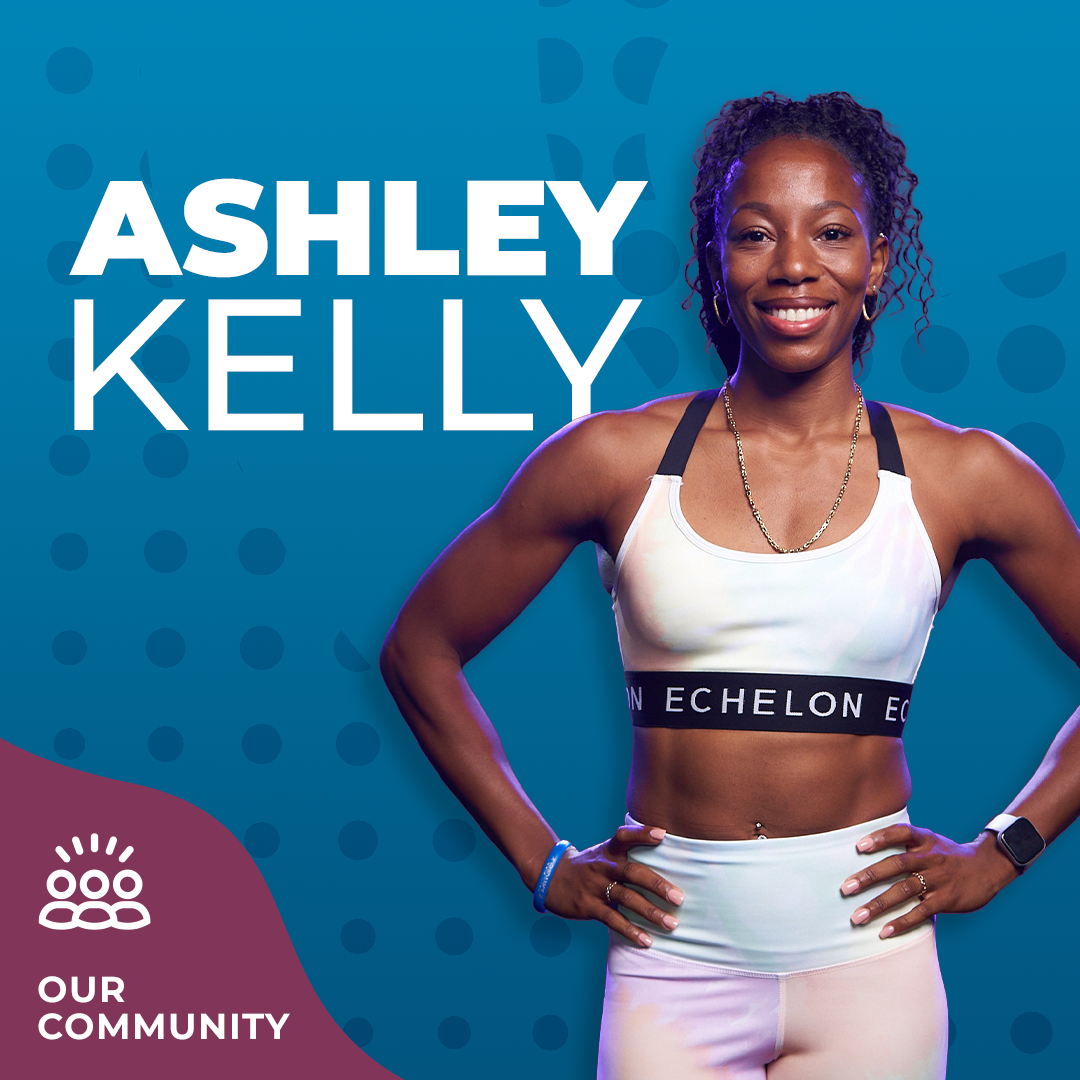 Get to Know… is Echelon's weekly spotlight on our amazing instructors. 
Learn more about your current favorite instructors and discover new ones below.
---
Instructor: Ashley Kelly
Studio: Miami
Instagram: @ashleynatasha
Meet Ashley
Ashley's an Olympic athlete who grew up in the British Virgin Islands — she is known to drop some Caribbean sass in her classes. She also loves playing Caribbean dancehall music known as Soca in her playlists, and it brings joy and hype to every class. 
She isn't always hustling, though — she likes to spend her rest day truly resting, staying in bed and watching Disney movies. Her favorite cheat food is cinnamon rolls. Ashley likes to remind members that rest is essential, and should be taken so their bodies can recoup and get ready to attack the next day.


Ashley's Fitness Journey
Ashley has competed as a track and field athlete since she was 13, and she learned ways to keep her body healthy so that she could perform at an optimal level. When she went to college on an athletic scholarship, Ashley realized she needed to change some old habits and fully put in the work to keep being the best version of herself. 
Since qualifying for her first Olympic Games in 2016, Ashley has seen first-hand how much investing in oneself and committing to the journey can allow a dream to come to fruition. She now finds joy in helping others who want to be healthier, too. Knowing that she can help others achieve their fitness goals and become more motivated versions of themselves brings her joy and a true sense of accomplishment.


What Brought Ashley to Echelon 
Ashley started working with Echelon as an instructor for the Champion's Challenge, and she knew she wanted to be a part of the company and community. She loves supporting the mission to provide quality affordable fitness equipment to help individuals succeed and provide support for their fitness journey. Seeing others crush their goals and knowing she was an influence inspires her.


Ashley's Advice for New Members
As Ashley knows, taking the first step and sticking to it is the hardest part. Luckily with a support system, no one has to go on that journey alone. The mind can think it, the body can make it!
-
New to Echelon? You can join Ashley on Reflect and Stride. Her classes are available on-demand and live for Echelon Premier members in the Miami studio and on the Echelon Fit® app.
---