Get to Know… Dani Dellarco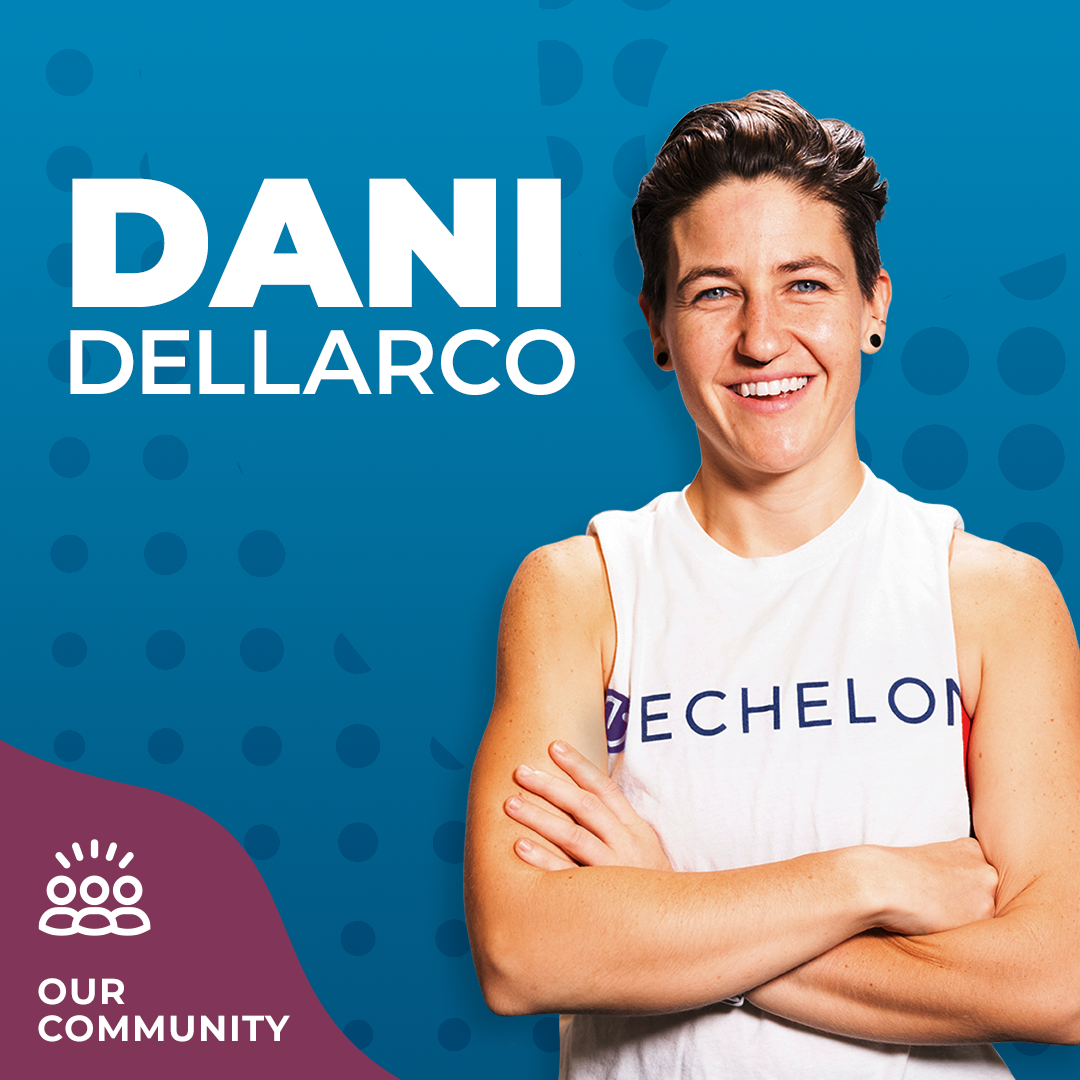 Get to Know… is Echelon's weekly spotlight on our amazing instructors. 
Learn more about your current favorite instructors and discover new ones below.
---
Instructor:  Dani Dellarco
Teaches On:  Echelon Stride, Connect Bike, Reflect Fitness Mirror
Studio: Miami
Instagram:  @danidellarco
Meet Dani
Dani keeps things light and fun while still committing 110% — and she'll push you to do the same! You can always count on her motivation to get you through a class with what she likes to call "a BIG kick in the butt." Dani's dad is the inspiration behind her dedication. His constant support keeps her going, and he's taught her many life lessons that she still carries with her to this day.
When she isn't boxing, running, cycling, or otherwise pushing herself to new limits, Dani loves to eat. Her guilty pleasure is macaroni and cheese with meatballs, but you can also catch her chowing down on a burger after class or treating herself with mint chip ice cream. She also makes sure to include rest days in her routine, when she snuggles up on the sofa with her fiancée and their three cats. 
Dani's Fitness Journey
Fitness has always been an essential part of Dani's life. She played ice hockey throughout her adolescent years and is now training for her first full marathon. For Dani, it's all about the opportunity to improve just 1% each day and push her body to the limit. 
She decided to turn her passion for fitness into a career when she was in graduate school, feeling unfulfilled. She knew she wanted to help people and connect with others, but wasn't sure how to do so. She then found herself turning to the fitness community in Miami to find that sense of purpose and community. She quickly realized her true calling: helping others strive to be the best version of themselves.
Dani believes that by pushing yourself outside of your comfort zone in a physical way, you build skills that translate to your day-to-day life. You find confidence, learn to commit, and become a stronger version of the person you always were.
What Brought Dani to Echelon 
Dani was immediately drawn to Echelon by the community. She loves being able to share something she loves and build relationships with people all over the world, but also quickly discovered that Echelon is more than just a workout — it's a whole family, and one that she is grateful to be a part of. 
Some of Dani's favorite teaching moments at Echelon are leading dual rides with fellow instructor Sam Jackson. They always have a blast cracking jokes!
Dani's Advice for New Members
If there's one piece of advice that Dani would give new members, it's to trust the process and yourself — when you don't know what to do, just keep pushing forward. Her classes are physically and mentally challenging, but she is right there with the motivation to keep you going. And keep Dani's mantra in mind: "The badass in me honors the badass in you."
---
New to Echelon? You can join Dani on the Echelon Stride, Connect Bike, and Reflect Fitness Mirror. Her classes are available on-demand and live for Echelon Premier members in the Miami studio and on the Echelon Fit app.
---