Get to Know... Jaime Wilbanks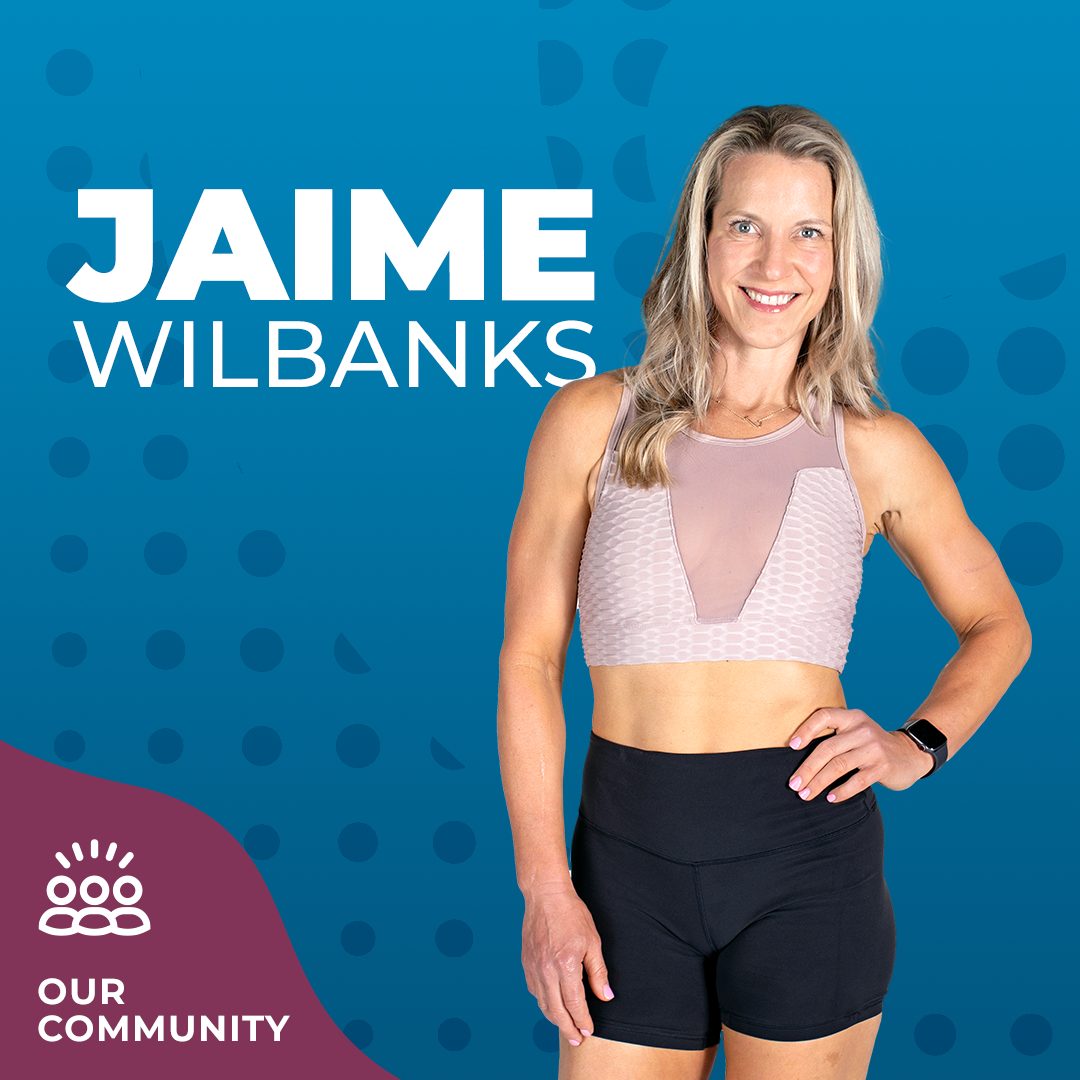 Get to Know… is Echelon's weekly spotlight on our amazing instructors. 
Learn more about your current favorite instructors and discover new ones below.
---
Instructor: Jaime Wilbanks
Language: English
Teaches On: FitPass, Reflect, Row, Stride
Studio: Chattanooga
Instagram: @jaime_fitforlife
Meet Jaime
Driven and determined, you'll find Jaime at her most energetic during the morning. She will challenge you to give it all you've got during her classes. She's powered by her own drive and determination in all facets of her life, which shines through during her classes. You'll hear her blasting out rock music to help her power through her fitness routines.  In her downtime, she enjoys playing soccer or basketball with her family and chasing around her 3 Labs: Stella, Millie, and Boobalaba.


Jaime's Fitness Journey
Jaime's journey to fitness began during her while fighting through infertility and going through several rounds of IVF, leading her to realize that she wasn't presenting the best version of herself. So, she decided to take her fitness routine up a notch and stumbled across HIIT workouts, which soon became her passion. She realized that being out of her comfort zone was where she needed to be to push herself to the next level. 
Jaime attributes her strength and perseverance to her mother because Jaime's mom stayed consistent to her own well-being despite facing many obstacles along the way. Jaime's greatest accomplishment is completing a half marathon at a 7.28 min/mile pace.
What Brought Jaime to Echelon 
During Jaime's move to the greater Chattanooga area, she stopped by several local fitness studios looking for a fitness instructor role and was referred to Echelon. Jaime became a great fit and quickly found herself motivating others towards their fitness goals.
Jaime's Advice for New Members
Jaime knows that there are always things that can get in the way of hitting your goals but advises everyone to "be stronger than your excuses." She notes that if you try to get 1% better with each workout, you will continue to progress forward in your fitness journey.  Stay consistent and remember, progress not perfection!
-
New to Echelon? You can join Jaime on the FitPass, Reflect, Row, and Echelon Stride. Her classes are available on-demand and live for Echelon Premier members in the Chattanooga studio and on the Echelon Fit® app.
---