Get to Know… Jessica Wilke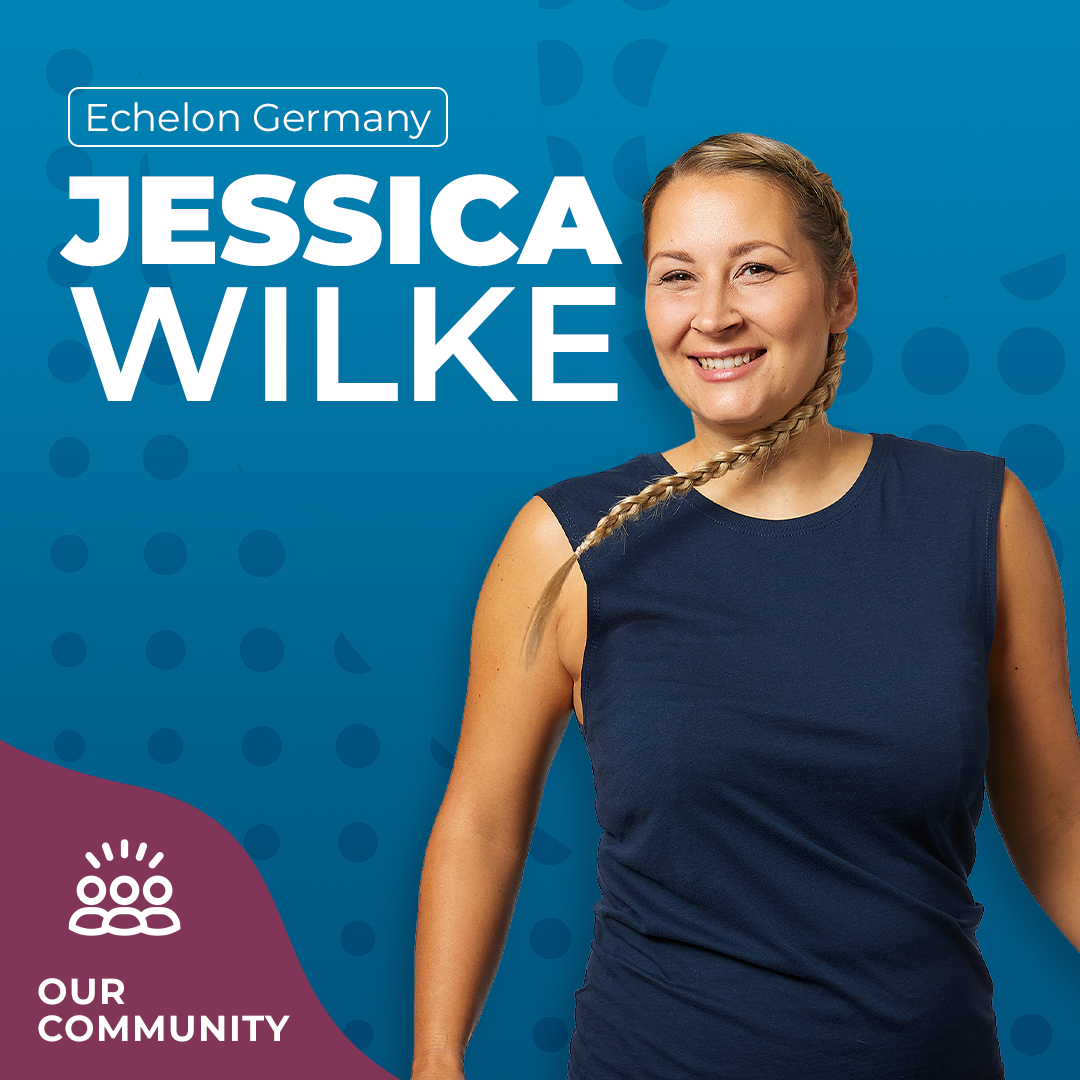 Get to Know… is Echelon's weekly spotlight on our amazing instructors. 
Learn more about your current favorite instructors and discover new ones below.
---
Instructor: Jessica Wilke
Language: German
Teaches On: Connect Bike
Studio: Hamburg
Instagram: @jc_jessejames
Meet Jessica
Jessica has been teaching group fitness for over 15 years. She has licenses for personal training, nutrition, cycling, Pilates, and more. She is very passionate about fitness, and her plethora of experience informs all of her classes.
She has three children, who show her every day that it's important to be curious about new things and passionate about the things you love. Jessica strives to live in the moment as her kids do — no yesterday or tomorrow, just the here and now.


Jessica's Fitness Journey
Jessica always considered fitness to be a hobby, but the idea of helping people to live healthier lives inspired her to turn that passion into a profession. She turns her positive energy and friendly personality into a motivational force for members. She likes to use joy and fun to inspire people and help them enjoy exercising as an alternative to the instructors who excel at coaching with tough love.
Jessica finds her main fitness motivation not in other people, but in music. She finds that music can inspire the perfect feeling to get excited about moving her body, power through a difficult workout, and cool down.
What Brought Jessica to Echelon 
Online classes are part of today's world, but Jessica wanted to be a part of what she considers a very special online community. She joined the Echelon Germany team in August of 2021 but was initially very nervous about teaching online. Her first live class had more than 30 participants, and their support and enjoyment helped her conquer that fear. She now finds each class to be more fun than the last and has become an integral part of the Echelon family.


Jessica's Advice for New Members
As Jessica says, anything you do for yourself today is better than doing nothing at all! And, you can usually do more than you think. It's easy to talk yourself out of doing anything if you feel like it won't be perfect, but accept the process and just let yourself be motivated to try. It's amazing what you can do if you don't give up easily!


-
New to Echelon? You can join Jessica on the Connect Bike. Her classes are available on-demand and live for Echelon Premier members in the Hamburg studio and on the Echelon Fit® app.
---