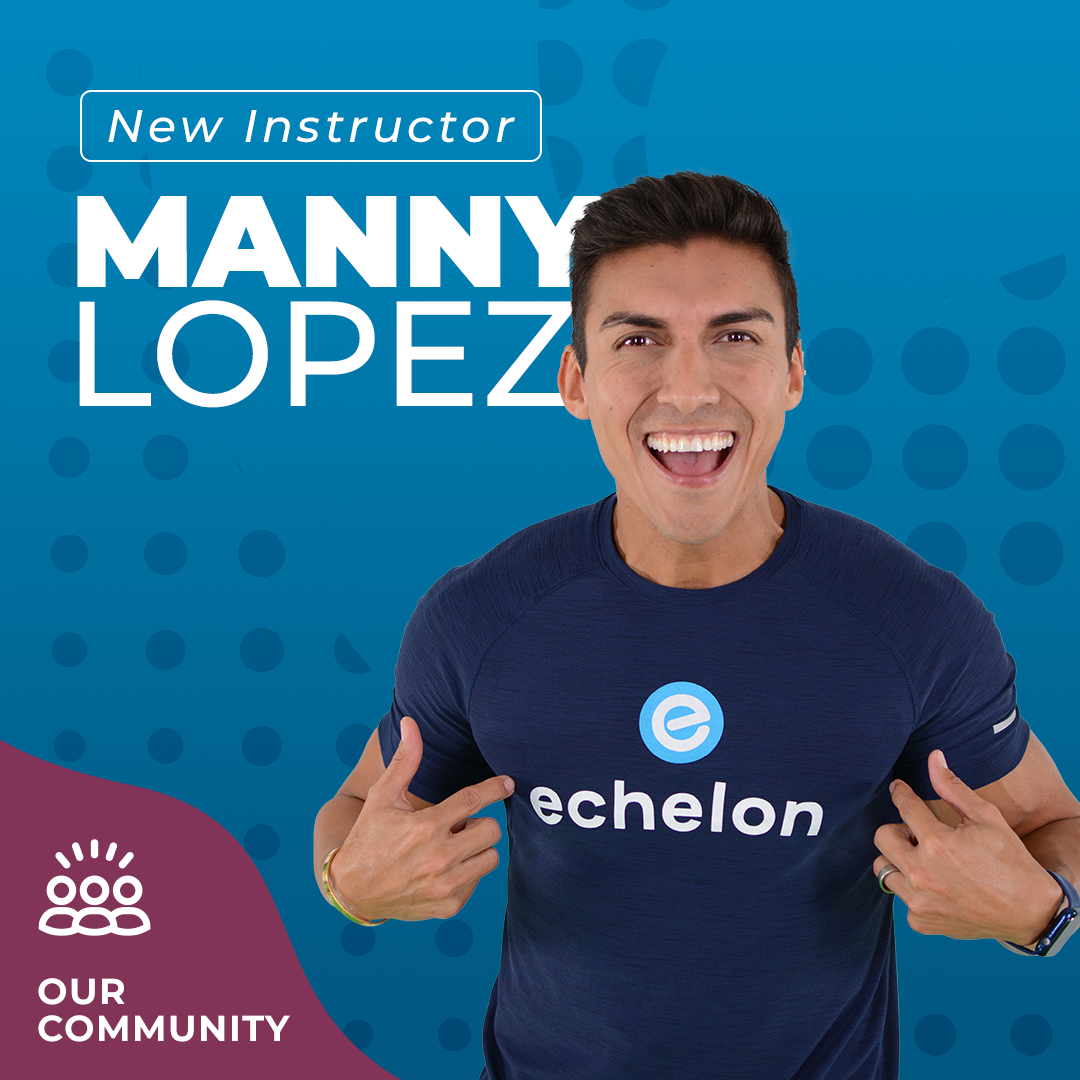 Get to Know… is Echelon's weekly spotlight on our amazing instructors. 
Learn more about your current favorite instructors and discover new ones below.
---
Instructor: Manny Lopez
Language: Spanish, English
Teaches On: Connect Bike
Studio: Miami
Instagram: @paulmannplus2
Meet Manny
Manny is the instructor that will make you laugh, sing, and dance while pushing you to your limits. Originally from Ecuador, he brings an infectious energy, a life-long love of athletics, and over ten years of group fitness experience to every class. Manny loves to teach to EDM because the beat and richness of the tunes inspire and energize his workout journey. Manny takes pride in helping others meet their personal goals and to do better each day. 
In addition to his role as a fitness instructor, Manny is a small business owner at Paulmann Hats. On his rest day, you can find him with his family — including seven year old twins and an 80 lb rescue pup named Oreo.
Manny's Fitness Journey
Manny's love for fitness has been part of his life since he was a little kid. It started early with soccer, track and basketball in school moving on to biking and triathlons later in life. Now a certified personal trainer and group fitness instructor, Manny enjoys merging his love of music with his passion for sports to create the best possible experience to promote health for class participants.  
What Brought Manny to Echelon 
For Manny, it was the format and energy of Echelon that drew him in as well as the global audience. Teaching in Spanish also provides him with the opportunity to connect with the Hispanic community and his Ecuadorian roots.
Manny's Advice for New Members
If you're new to fitness, Manny recommends setting goals that will help you succeed long term. Focus on tackling your goal one step at a time and watch for continual improvement. He emphasizes that enjoying the process is key or you are likely to give up. So he suggests, "Take every day as a new beginning, so take a deep breath, put a smile on your face and start again."
-
New to Echelon? You can join Manny  on the Connect Bike. His classes are available on-demand and live for Echelon Premier members in the Miami studio and on the Echelon Fit® app.
---