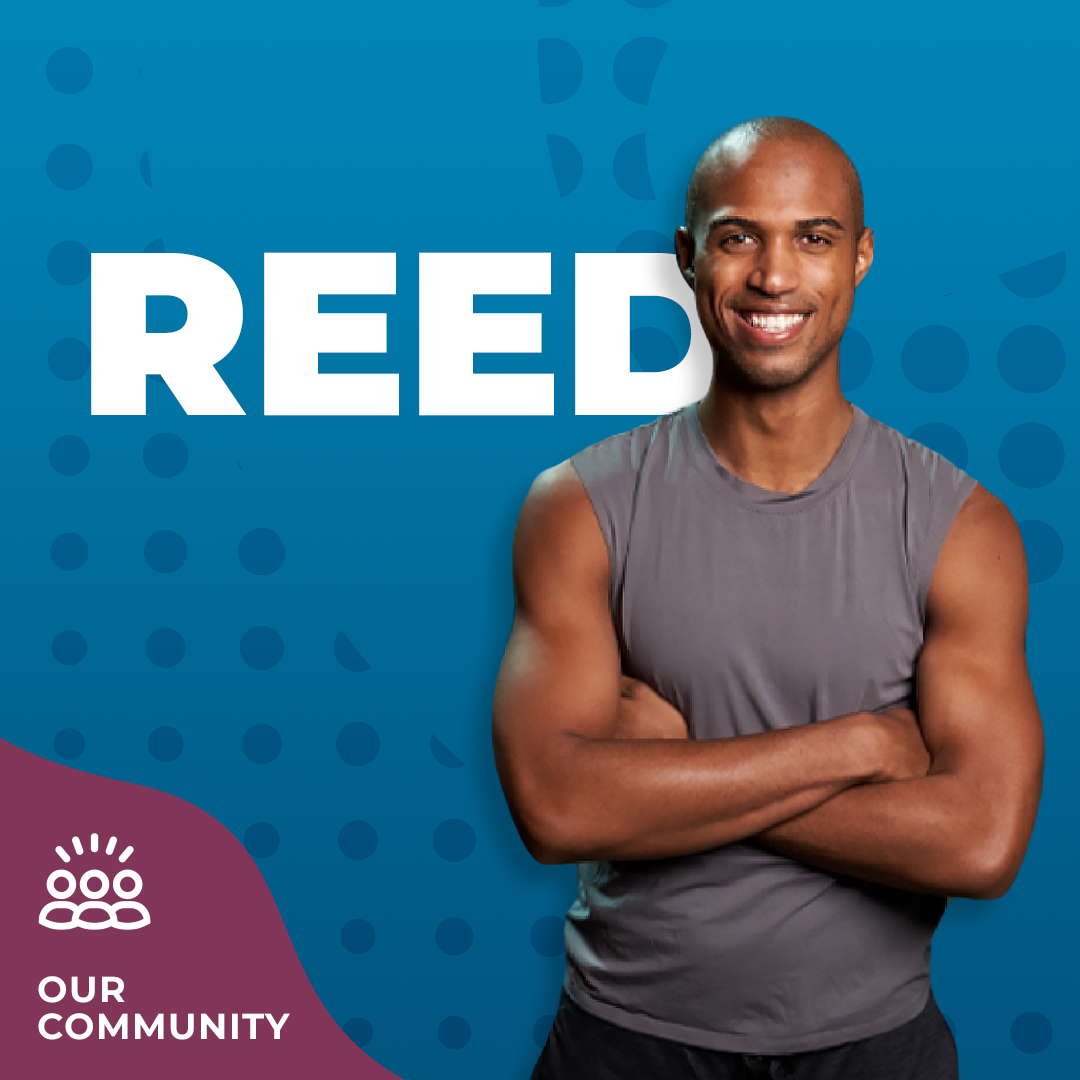 Get to Know… is Echelon's weekly spotlight on our amazing instructors. 
Learn more about your current favorite instructors and discover new ones below.
---
Instructor: Brandon Reed, AKA "Reed"
Language: English
Teaches On: Connect Bike, Reflect
Studio: Miami
Instagram: @RidewithReed
Meet Reed
Hailing from Miami, Reed joined the Echelon team with over seven years of experience as a cycling instructor. Before teaching on the bike, Reed traveled the world as a model, which allowed him to live in four different countries in just one year. He brings his cadence-based style to the bike with excitement to match. 
Reed finds motivation in succeeding against the odds and finds balance through his days between working hard and playing hard. In Reed's class, you can expect to ride to his favorite hip-hop playlists as he leads his riders through surges out of the saddle, leaving everyone feeling unstoppable!


Reed's Fitness Journey
Reed's passion for fitness started with an instructor crush and has crescendoed into a career and his YouTube channel RideWithReed. Reed places lots of importance on the music that he chooses for his classes. He especially loves EDM, since there are so many great remixes of songs from every genre and a clear bass line to catch the beat of the music. 
He is inspired by his own personal challenges as well as those of others and uses those as fuel for motivation. His philosophy is to be open about what he is hustling for to inspire others to do the same.


What Brought Reed to Echelon 
Reed was video shooting and leading cycling classes on his own during the pandemic when he connected with other instructors and decided to join the Echelon team. He derives a lot of inspiration from tackling fitness goals with others and supporting each other's progress.
His favorite part about Echelon is the community. He is a strong believer in putting differences aside and growing as a team. He is especially proud of the new instructors that he trains, who then go on to motivate others. 


Reed's Advice for New Members
Reed wants members to know that fitness is just like everything else. You need to stay consistent and practice will make it permanent.  Give it as much time as you would happy hour or fun with friends, and you will get better.
Finding a workout that works for you can be like dating. Sometimes you just need to try a lot of different workouts, until you find one that works for you. For Reed, moving to the music and the bike has him hooked. He recommends dating a lot of different workouts until you find one that you are on fire about!


---
New to Echelon? You can join Reed on the Connect Bike and Reflect. His classes are available on-demand and live for Echelon Premier members in the Miami studio and on the Echelon Fit® app.
---