Get to Know... Ryn Tucker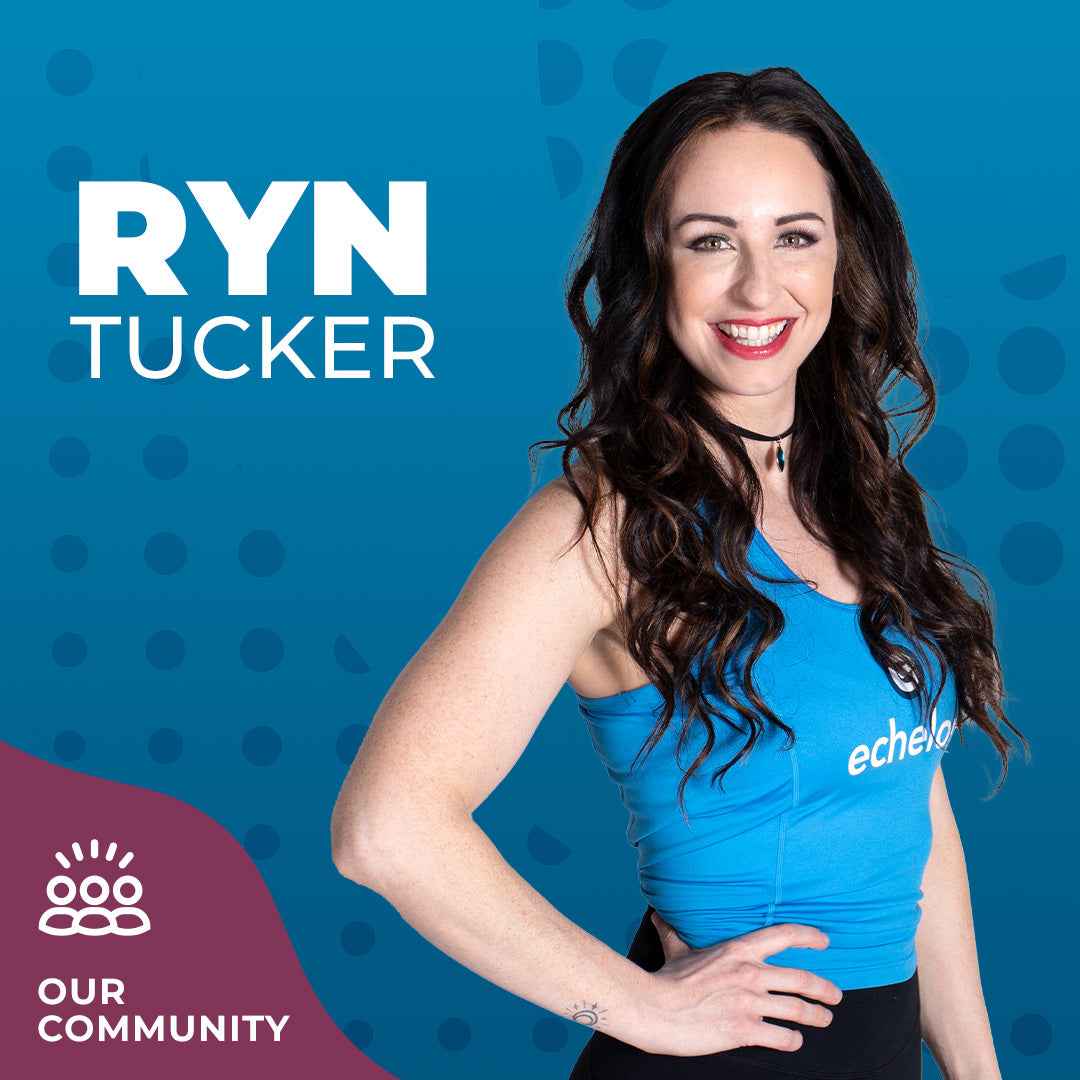 Get to Know… is Echelon's weekly spotlight on our amazing instructors. 
Learn more about your current favorite instructors and discover new ones below.


---
Instructor: Ryn Tucker
Language: English
Teaches On: FitPass, Reflect, Row, Stride
Studio: Chattanooga
Instagram: @ryn.tucker
Meet Ryn
Ryn's curiosity and passion for learning influence her approach to teaching. In her Echelon classes, Ryn concerns herself with helping others learn and succeed, and holding space for them to do so. She knows that every person is unique and encourages everyone to discover and honor their uniqueness.
When Ryn isn't leading Echelon classes, she channels her curiosity into everything from ancient languages and anatomy to weird species of animals and the science of outer space. 


Ryn's Fitness Journey
Ryn fell in love with fitness when she went to a trainer to fix some habits that she picked up as a dancer. As she saw how her body could change, she became fascinated with the science behind it. She knew she wanted to empower people in the same way and decided to study to become a personal trainer. From there, she started leading fitness classes and also training to be a yoga teacher.
Ryn likes to celebrate every win and considers the first time completing a one-armed peacock pose to be one of her favorite athletic accomplishments. The feeling of strength, balance, and mental focus coming together at once made her feel like she could conquer the world. 


What Brought Ryn to Echelon 
Ryn joined Echelon because she liked the fun atmosphere and the opportunity to share her love of yoga with a global audience. She remembers how hard she practiced for leading her first Echelon yoga class — her mind and body were worn out after! But the release she felt when it was over and she was handed her official instructor certificate made it all worth it. 
Ryn leads her classes with the aim of inspiring people to push harder, but not be disappointed if they are unable to complete a pose. She is constantly inspired by seeing people rise above and try to accomplish what they set their minds to, whether or not they achieve it. Especially when they don't give up, it usually turns into great progress. She encourages anyone trying yoga, or any other activity they aren't used to, not to apologize for any of their perceived downfalls. There is no reason to apologize for learning, or even failing, as long as you try.  


Ryn's Advice for New Members
Ryn likes to remind people that they are exactly where they need to be. Your body changes day-to-day, so embrace the change and be present in it. And she acknowledges that it may be cliche, but Ryn's best advice is to not give up. And don't apologize for not being good at everything right away. You won't be and that's okay. You will get better if you don't give up!


---


New to Echelon? You can join Ryn on FitPass, Reflect, Row, and Stride. Her classes are available on-demand and live for Echelon Premier members in the Chattanooga studio and on the Echelon Fit® app.
---