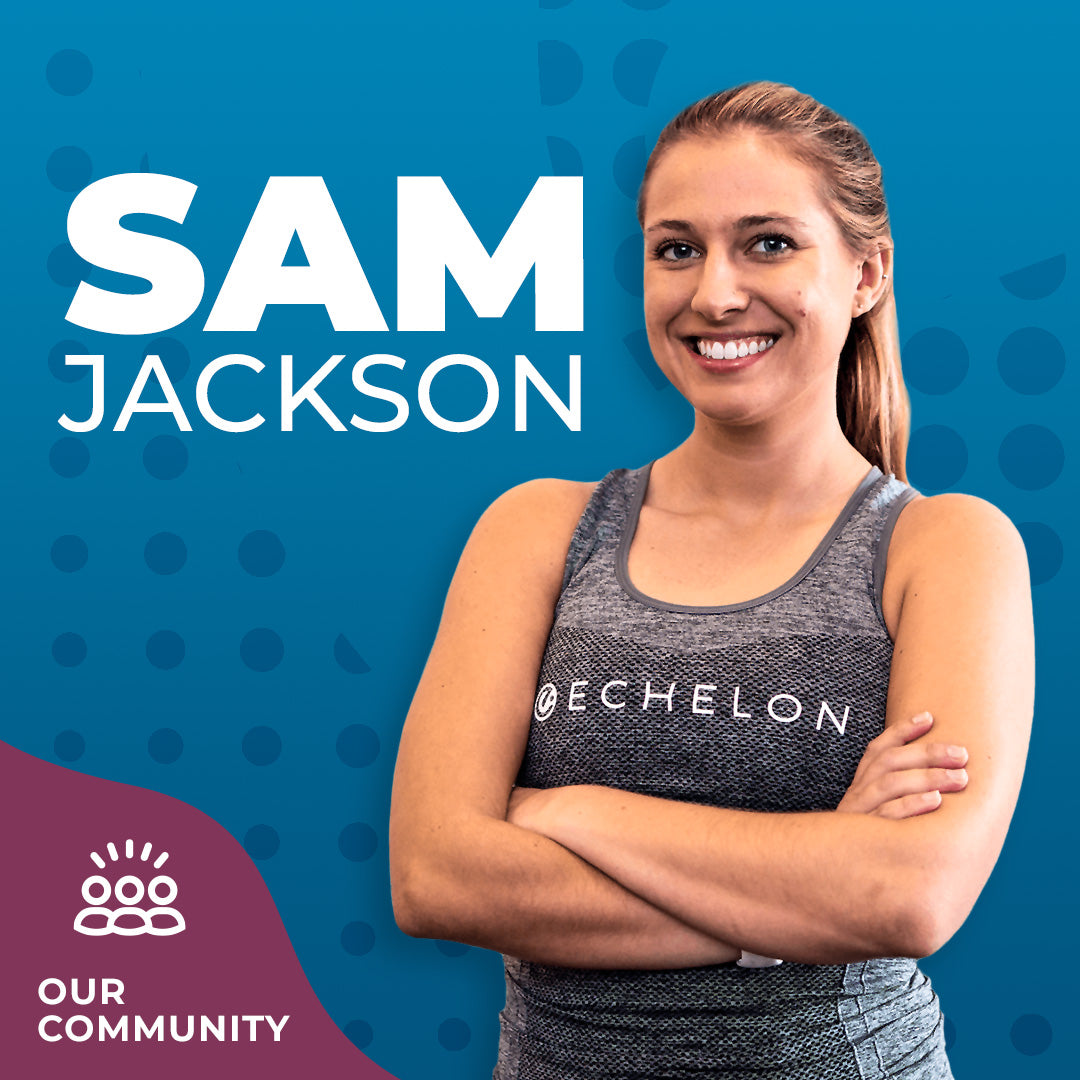 Get to Know… is Echelon's weekly spotlight on our amazing instructors. 
Learn more about your current favorite instructors and discover new ones below.
---
Instructor: Sam Jackson
Language: English
Teaches On: Connect, FitPass, Reflect, Stride
Studio: Miami
Instagram: @samjackson12
Meet Sam
To say that Sam loves fitness would be an understatement. She ran track and cross country throughout middle school, high school, and college, and holds both an undergraduate and master's degree in exercise physiology. Her classes are high-energy and positive with the goal that everyone will feel good when they finish. 
Sam's Fitness Journey
Sam knew from an early age that physical health was an important component of overall wellness. She combined her love of fitness with education and studied Exercise Physiology at the University of Michigan and further elevated her education while at the University of Miami, obtaining her Master's in Exercise Physiology. 
What Brought Sam to Echelon 
Sam is an ever-smiling lover of EDM who became an Echelon instructor so she could connect with people outside of her current city of Miami. As a finisher of 10 half-marathons, you can trust Sam when she says "stay consistent and you will see results!" 
Sam's Advice for New Members
"Just get started! You can start anywhere, even 10 minutes a day". Sam knows what it takes to kick off a fitness journey and empathizes with Echelon Members who are just getting started on their journeys, making every class feel like an accomplishment.
-
New to Echelon? You can join Sam Jackson on Connect, FitPass, Reflect, and Echelon Stride. Her classes are available on-demand and live for Echelon Premier members in the Miami studio and on the Echelon Fit® app.
---