Get to Know… Susanna Barrett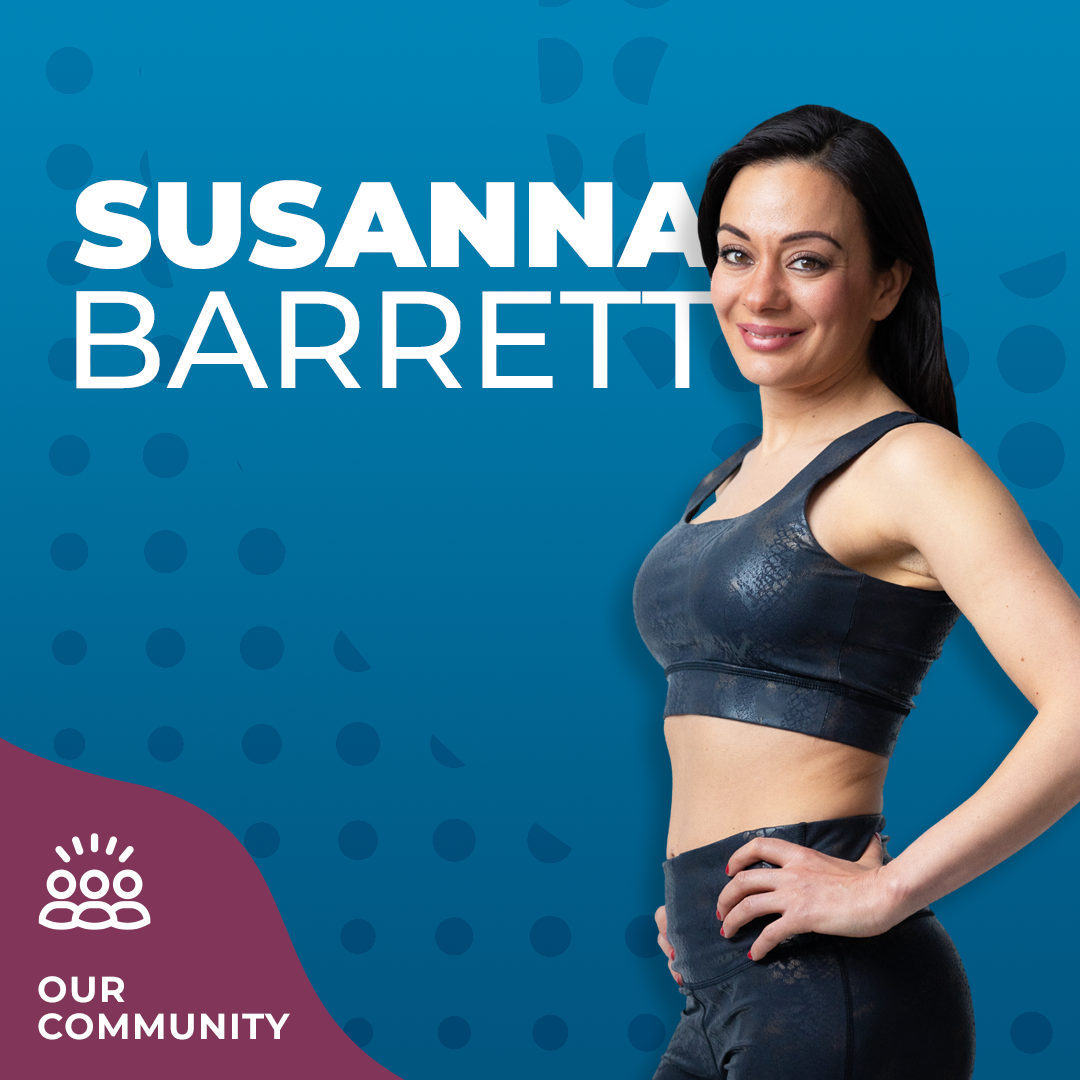 Get to Know… is Echelon's weekly spotlight on our amazing instructors. 
Learn more about your current favorite instructors and discover new ones below.
---
Instructor: Susanna Barrett
Language: English
Teaches On: Connect Bike
Studio: London
Instagram: @susannabfit
Meet Susanna
Susanna cites people who refuse to give up as her biggest inspiration – and she has done her fair share of inspiring others in this way. As a "previvor" of ovarian and breast cancer, Susanna tells her story, shares support, and raises BRCA1 awareness through her blog and other publications.
Being a professional in the fitness industry helped her heal post-mastectomy and post-oophorectomy, and she loves being able to help people in all different situations be healthier. Susanna also likes to remind members that rest days are essential — she spends hers pampering herself. When she isn't leading Echelon classes, Susanna likes to spend time with her three children and their cat, Patchy.
 
Susanna's Fitness Journey
Susanna has always had a passion for health and fitness and has been a fitness instructor since 2007. However, as a wife and a mom of three, she knows how difficult it can be to keep fitness as a priority — there's always so much to do balancing work and home life, and so efficient, purposeful training is paramount!
When she learned that she has the BRCA1 gene mutation, which means her risk of developing ovarian cancer was around 60% and breast cancer around 85%, Susanna decided to take control of her health and have a double mastectomy and oophorectomy. After, even lifting a cup of tea or opening doors was hard work, but she pushed through and now celebrates being active again.
Susanna was worried she would never get her full range of movement back, but in time she did. She urges others undergoing the same surgery to start doing the daily exercises vigilantly and as soon as possible. Be patient and kind to yourself! 


What Brought Susanna to Echelon 
Susanna has led cycling classes for over 15 years, and when Echelon's London studio opened, she knew it would be a perfect fit. She immediately clicked with the community and loved encouraging a larger audience to reach their fitness goals. 
She also loves dressing up for Echelon's themed rides — the zombie ride is one of her favorite memories as an instructor. So check out her classes for tough love with a smile.


Susanna's Advice for New Members
Susanna recommends new members start slowly and have fun with it. It's hard to build a habit around something you don't enjoy, so make sure you find the right equipment and class for you! And if you want a challenge, try a class with Susanna — she says you should only be able to speak one sentence during them. 
---
New to Echelon? You can join Susanna on Connect Bike. Her classes are available on-demand and live for Echelon Premier members in the London studio and on the Echelon Fit® app.
---