Home Gym Ideas to Perfect Your Echthetic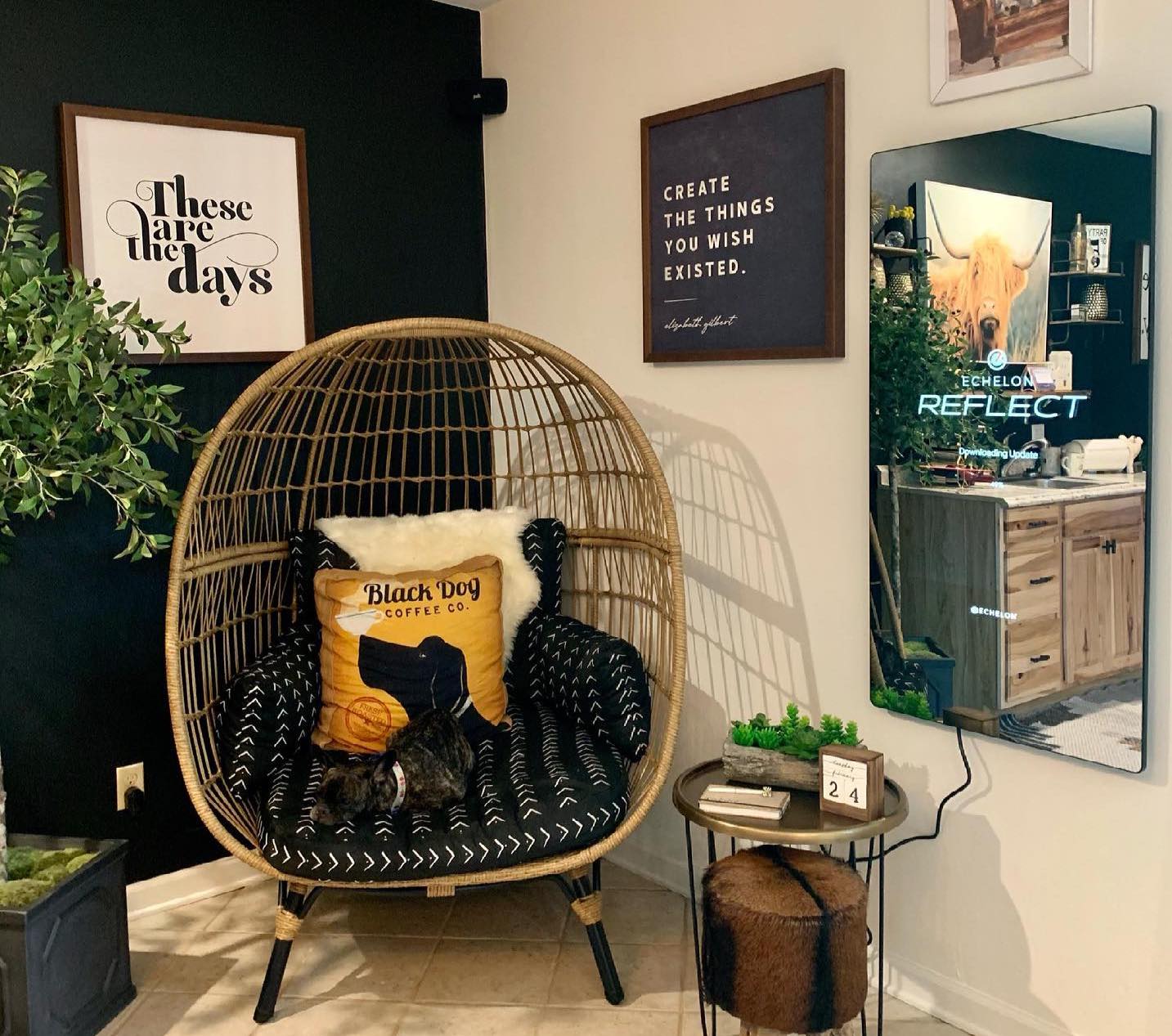 Thoughtful design can make a bedroom more relaxing or improve concentration in a home office. Despite the impact of good design, planning and decorating your exercise area can often feel like an afterthought. You may spend months picking out the perfect art for your living room and then just toss your exercise equipment wherever you have space.

Designing your home gym may seem like a daunting task, but you don't need floor-to-ceiling mirrors, special floors, or even a whole room to make it fantastic. We are constantly inspired by how our members are redefining workout spaces—from cozy workout nooks to spacious basement home gyms. We found some of our favorites and put together quick tips to find your Echthetic.
Choose your space
We see Echelon equipment in every part of homes and apartments. Maybe you know immediately that you want to work out in your basement or garage, but others might need to get creative. A common pairing is the home office/home gym, but if you have limited space, there are still plenty of options. Make a workout nook by the window in your living room or turn your laundry room into a fitness sanctuary.
@curationmeetschaos

 says they were "forced to get creative with our space and flex with the current environment. For us, this means my office doubles as the gym." We love the result!
Figure out your fitness essentials
Obviously, you will want to start with your Echelon equipment, but think about what else you might need or want in easy reach. We suggest some free weights and a yoga mat.
@curvyathlete introduced us to the perfect fitness nook with plenty of natural light and fitness accessories on hand.
Pick a color palette that encourages you
There are several ways to incorporate color into your workout space—from art on the walls to decorating your equipment, the sky is the limit! If you don't immediately know what colors will make you feel motivated, check out Pinterest for more inspiration or  pick colors based on their psychological impact. 
@sweet.carolyn uses a pink bike seat cushion cover to match her white Connect Bike with fun neon art.
Add some life to the space
When we were looking for our favorite Echthetics, there was a common theme—everyone seemed to have at least one plant. Plants have been shown to help reduce your stress level and there is something intangible about nature that can be invigorating.
@hajarstar  lets their love of nature shine in their workout space.
Add some inspiration
Everyone finds inspiration differently. Try incorporating some encouraging quotes or artwork that will help drive you towards your fitness goals.
@g8rbaby13's Reflect Mirror blends seamlessly into their decor and is paired with motivational art and a hidden puppy.
Regardless of the size of your space, what equipment you have, or your budget, the key to finding your #Echthetic is making it fit YOU. A little creativity paired with a pop of color, and a few meaningful accents goes a long way. With these simple tools, you are ready to form your personal #Echthetic—maybe you will come up with a brand new idea that will be our new favorite! Be sure to take a picture of your space and tag @echelon.fit with #Echthetic so we can check out your finished work!
---