How Angela Got Her Echelon Connect Bike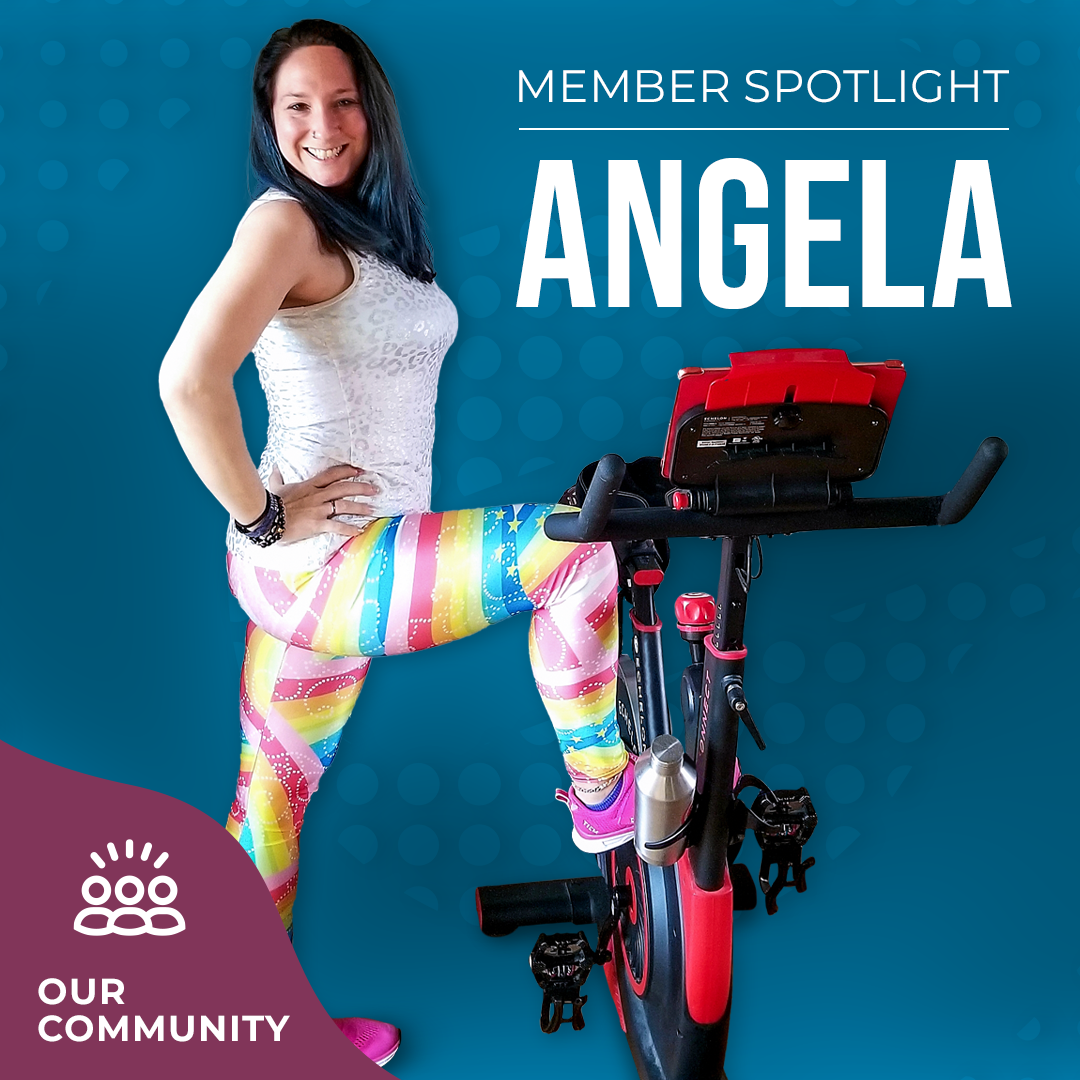 We always talk about how amazing the Echelon community is, but sometimes it still shocks us when we see inspirational stories of members helping members. Or, in the case of Angela, members helping people before they even officially joined the community! We spoke with Angela about her unique start with Echelon.
The Beginning
As a single mom of two kids, Angela was one of many who struggled with the school closures and general upheaval that came with 2020. The best fitness routine she could manage was walking to the refrigerator and back. But she struck inspiration after seeing the passion a friend had for cycling. The idea of connected fitness spoke to Angela — she knew she would need the support of a community and the thrill of live classes to keep her motivated. Most importantly, she wanted to find a group of "real" people that would be relatable to her. She found those people at Echelon.
The Roadblock
With her limited savings, Angela decided to buy an Echelon Connect Bike. She immediately joined the Official Echelon Riders Community Facebook group to connect with other people who could help encourage her on this new journey. While waiting for her bike to ship, Angela met the "average Joes" and "working moms" that she hoped to find and knew this was her place, her people.
But her excitement was cut short. After an emergency visit to a vet for her cat and a very expensive bill, Angela had to call customer service to cancel her order. When she finally made it home, she took to the Facebook group to share the news. Angela was devastated to end the relationships she had already fostered, but she didn't seem to have a choice. 
The Community 
Other members read her story and were equally devastated to lose their new friend. One member, Jim, wasn't content to give up. He knew that Angela deserved the chance to ride and the Echelon community, and set up a donation page that he then shared with other members. Less than 24 hours later, they raised enough money for Angela's new bike. 
Angela was overwhelmed by the kindness of people who had so recently been strangers. She had found the supportive community she had been searching for, and resolved to make new members feel welcomed. 
The Cheerleader
Angela's bike arrived, but that was just the first time that the community was there to support her. She'd had a difficult year, including the pandemic and a divorce, but she could count on her Echelon friends to be her rock. And those friends know they can rely on Angela, as well. 
One of those friends is instructor Marie Manalo. Marie was nervous for her first day — she had never taught in front of a live audience of that caliber before. This class also happened to be scheduled on Angela's birthday, so Angela took to the Facebook group to rally her friends. She filled Marie's class with supporters to cheer her on, and Marie knew she too had found the community she wanted to belong to.
The Next Chapter
Angela's is one of many incredible stories in the Echelon community. We are proud to have members that care so deeply for each other that they go above and beyond to support one another. Echelon isn't just about reaching your fitness goals, it is about the journey along the way.
–
New to Echelon? Join Angela, Jim, and our other amazing members on the Leaderboard with Echelon Premier Membership. And even if you don't have equipment yet, you can join the Official Echelon Riders Community. You may just find people who will change your life.
---