How to Level Up Your Home Workouts with a Fitness Mirror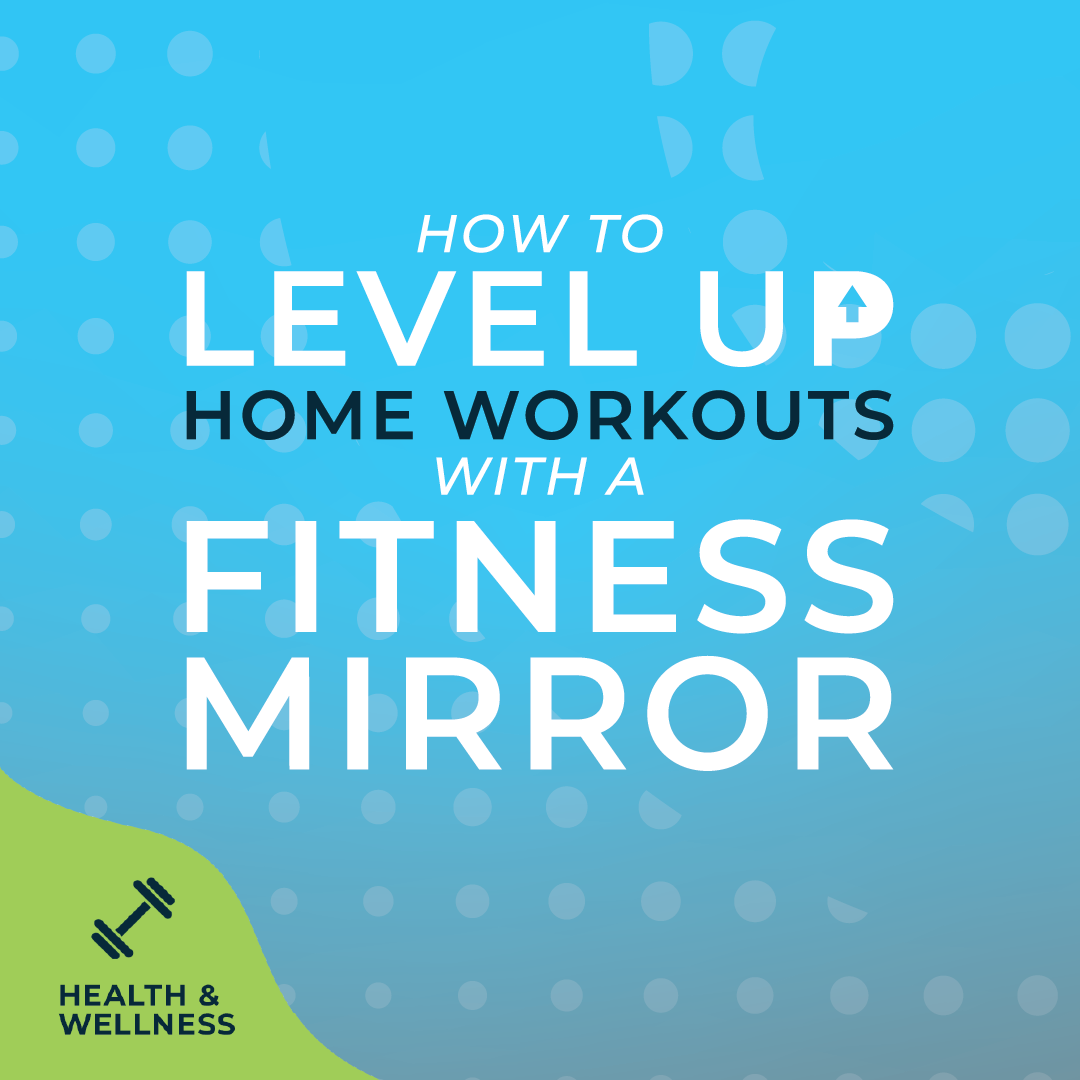 Kickstart your fitness journey at home, or switch up your current exercise regime with smart equipment that is guaranteed to challenge you. A fitness mirror is the perfect addition to any home workout. 
With access to your very own personal trainer in any room at any time, you can achieve your fitness goals from the comfort of your own home with a fitness mirror. This guide will take a closer look at what fitness mirrors are and how they can take your home workouts to the next level. 
What is a Fitness Mirror?
Often referred to as a workout mirror or a gym mirror, a fitness mirror is a piece of smart exercise equipment for your home gym that consists of a reflective and interactive surface that can typically stream workout classes, provide workout stats, display relevant information, and let you connect with other users. 
The top fitness devices offer a variety of multiple exercise options and regularly update their live and on-demand workout classes, so that you can vary your workouts to suit your needs. Fitness mirrors are highly convenient, as they allow you to work out around your schedule and are a suitable option for individuals that do not have enough time to attend gym classes. Instead, a fitness mirror allows you to enjoy aerobic exercises and strength training activities at any time or place.
Whilst the capabilities of each fitness mirror varies depending on the brand and model, the best fitness mirrors have touchscreen displays that enhance interactivity and speakers that leave you feeling immersed in every workout.
Ways Fitness Mirrors Can Enhance Your Home Workouts
Improve your form during exercise.
Fitness mirrors provide the perfect opportunity for you to review and improve your form, which is especially beneficial for strength training exercises, as it can reduce the likelihood of injuries and accidents occurring whilst you are training. 
Having correct form when working out will also ensure you are getting the most out of each session, enhancing your performance over time. Being able to watch yourself train, whilst streaming a class and watching the trainer in front of you, allows you to compare your technique against the trainer, something which is not always possible to do in a gym. Fitness mirrors will leave you feeling fully immersed in every class from the comfort of your own home.
Connect with other users
Having workout partners often encourages others to exercise more regularly and push themselves harder during sessions to meet fitness goals. Whilst you are working out in your own home, the majority of fitness mirrors allow you to connect with other users during classes, providing an opportunity to socialize from the comfort of your own home. 
Working out at home does not mean you have to be on your own, with access to live classes, you can meet lively instructors and other users, share progress, and start some friendly competition to encourage your fitness efforts.
Track health stats and fitness goals.
Another way that fitness mirrors can take your workout to the next level is through the ability to monitor and track key health statistics during and after each workout. Although the stats may vary between different makes and models, fitness mirrors typically display stats such as the number of calories you have burned and your heart rate, and some fitness mirrors allow users to set target calorie burns, heart rate and other fitness goals for their workouts. As with the Echelon Reflect, many fitness mirrors are accompanied by apps and compatible with other smart devices, so that you can view health stats and access classes on the go. 
The Echelon Reflect 50" Smart Fitness Mirror
At Echelon, our touchscreen fitness mirror delivers your very own personal trainer to any room in your home for a variety of live and on demand classes, including yoga, pilates, strength training and more. 
With no app download needed by each user, the Reflect Fitness Mirror offers an easy-to-use, sweat proof and Wi-Fi enabled display. Join the Echelon community today.
---