Start Here: Echelon FitPass Welcome Challenge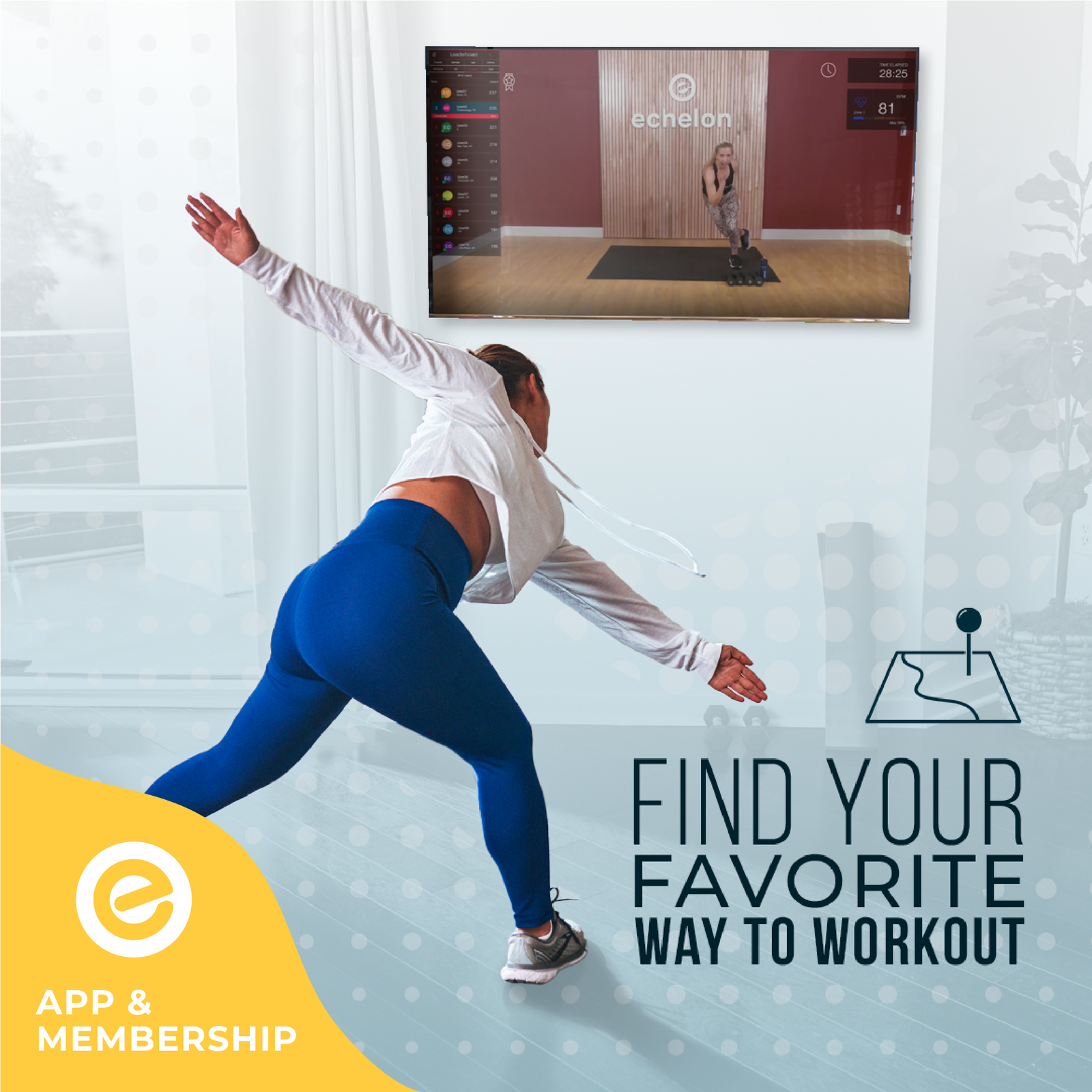 New to Echelon or wondering how to get started with an at-home fitness routine? Begin your fitness journey with Echelon's exclusive Start Here: FitPass welcome challenge! 
Enjoy a series of 5- and 10-minute sample workouts that introduce you to our variety of off-equipment classes and instructors. You'll walk away from the challenge feeling motivated and ready to dive deeper into the Echelon experience.
Here is what you can expect:
Welcome 5 - Michael
Welcome to Start Here. Through these classes, you will get a taste of the variety of workouts that FitPass has to offer.
Strength 10 - Total Body - Jama
Total Body Strength pushes your body to the next level using strength training intermixed with aerobic activity for a total-body burn both during and after class. Weights are recommended.
Kickboxing 10 - Amber
Kickboxing is a high-energy class that combines martial arts techniques with fast-paced cardio to challenge your strength and flexibility while improving coordination and stamina. Incorporating weights during this workout is optional.
Yoga 10 - Ryn
Yoga is an exercise practice that links breath with movement. It will build strength, flexibility, and balance.
Barre 10 - Marsha
Barre classes are inspired by classical ballet and Pilates-based movements and focus on high repetition, micromovement-based exercises, and smaller ranges of motion to achieve results. You can use a ballet barre, chair, arm of a couch, or countertop for this workout.
Boxing 10 - Paige
A shadowboxing class (punching air instead of a bag) that focuses on proper punching form and stances paired with high-intensity interval training.   
HIIT 10 - Jaime
HIIT, high-intensity interval training, is a total-body workout featuring intermittent bursts of vigorous activity mixed with periods of rest to maximize the cardiovascular system. Weights are optional.
Pilates 10 - Teresa
Pilates is a low-impact workout that strengthens and lengthens your core muscles while improving posture and flexibility. Incorporating light weights into this practice is optional.
Once you've found your favorite way to work out, get to know our wide range of FitPass classes to keep your fitness routine exciting and challenging. 
Ready to become an Echelon member? Explore our membership plans.
---