Celebrating World Earth Day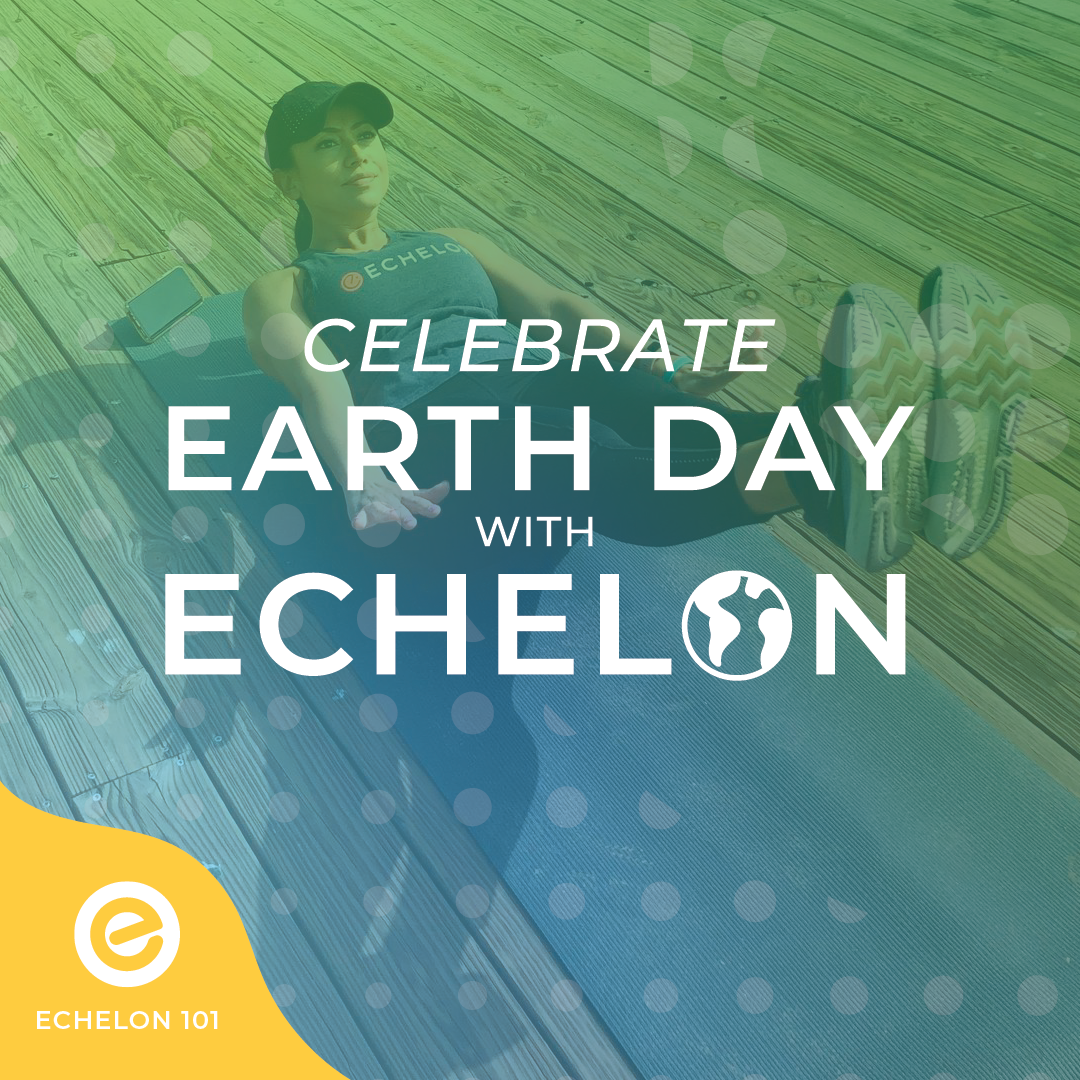 Your wellness routine just got greener!
Take your workout outside! 
In celebration of Earth Day, we have put together some outdoor friendly classes! With the weather warming up, this is the perfect time to grab your phone or tablet and head outside.
Keep in mind that all of our FitPass classes can be taken anywhere. Instead of doing your yoga class in the living room, find a quiet spot in your backyard or a local park.  
Echelon also has Guided Outdoor walks, runs, and jogs where you can enjoy the company of your favorite instructors on your outdoor walks.
Want to stay home but feel like you are outside? Check out our Scenic Rides. 
You can find these classes in the Echelon app.  
What is Earth Day? 
Earth Day is an annual event on April 22 to demonstrate support for environmental protection. It is meant to increase awareness of environmental problems, and is also becoming a popular time for many communities to gather together to clean up litter, plant trees, or simply reflect on the beauty of nature. 
How to Celebrate Earth Day
1. Support our pollinators by planting pollinator-friendly plants
2. Clean up plastic in your neighborhood or local park
3. Swap out your kitchen and household products for biodegradable items
4. Plant a tree
5. Use wildflowers and native plants
6. Reduce, reuse, recycle in the garden
7. Stop pesticides and chemicals in the garden
8. Conserve water
9. Think about your diet (about 1/3 of the food we produce every year goes to waste)
10. Get kids involved
EARTHDAY.ORG
Growing out of the first Earth Day in 1970, EARTHDAY.ORG is the world's largest recruiter to the environmental movement, working with more than 150,000 partners in over 192 countries to drive positive action for our planet.
Every year, they has a different theme to help inspire people to take action. The theme for 2023 is Take Action. Be a part of the green revolution. For Earth Day 2023, we need to act (boldly), innovate (broadly), and implement (equitably).
Check out their website to learn how YOU can take action.  
---