Cycle Your Way to Better Mental Health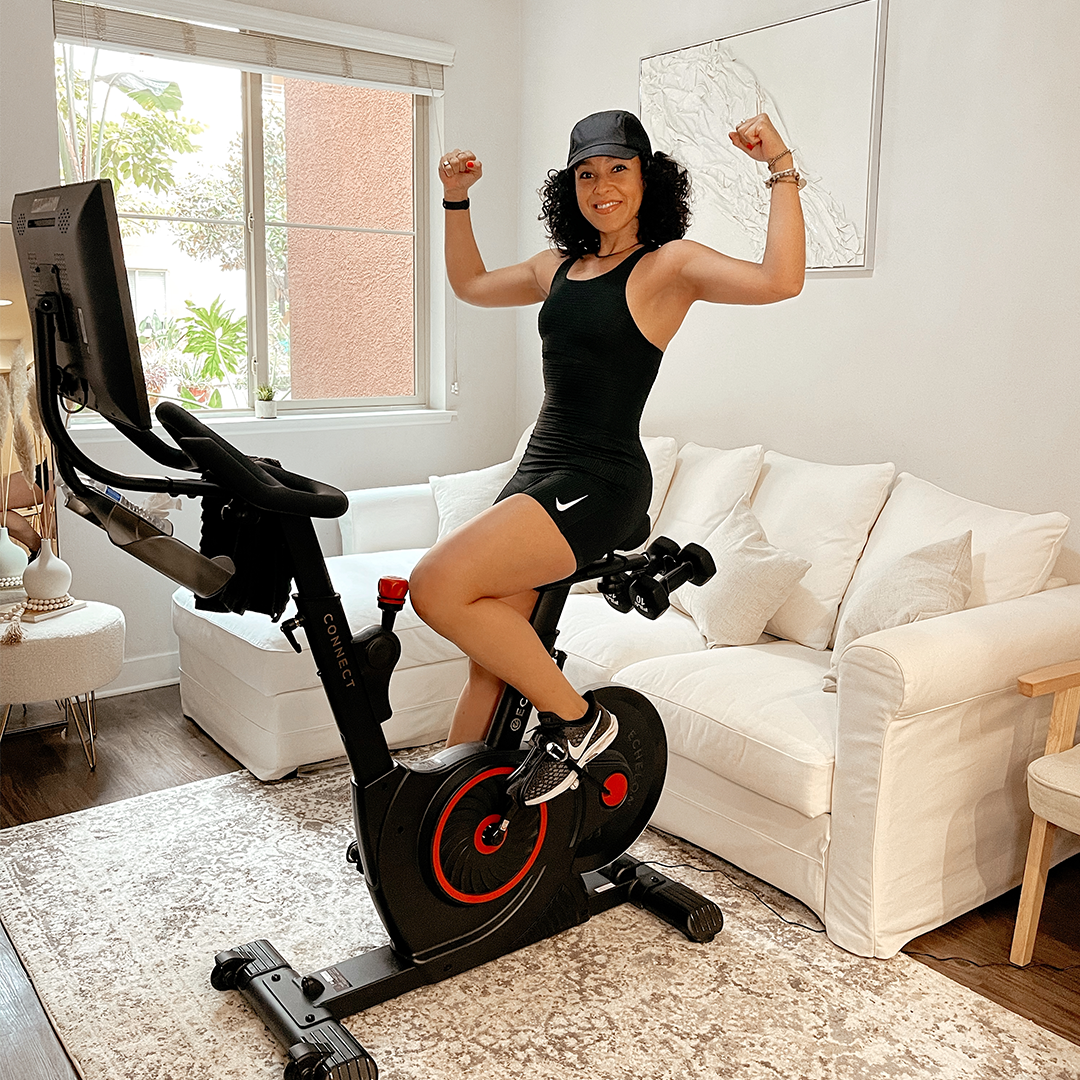 We hear a lot about the physical benefits of exercising, including helping to keep our hearts healthy, lowering cholesterol and blood pressure, having stronger bones, and decreasing the risk of developing osteoporosis.
In addition to the numerous physical benefits our bodies enjoy from exercise, the mental health benefits are equally rewarding. Aerobic exercise, including cycling, can enhance our mental state of mind and leave our brains, not just our bodies, feeling energized and rejuvenated.
Cycling's Positive Impact On Our Mental Health
The Mayo Clinic doesn't mince words when it comes to their belief on how to maintain a healthy brain: "Want a strong brain? Exercise!" Studies are continuing to document how essential exercise is to keep our brains fit. When doing aerobic exercise, we can actually build a stronger brain which benefits our mental health in numerous ways:
Stabilizing mood and helping with depressive symptoms
Controlling stress and regulating emotions
Enhancing learning
Sharpening memory
Improving vision and visual learning
Exercising Our Way To An Improved State of Mind
According to HelpGuide—an independent nonprofit that provides free, evidence-based mental health education and support—people who exercise regularly tend to do so because it gives them an enormous sense of well-being. HelpGuide highlights that they feel more energetic throughout the day, sleep better at night, have sharper memories, and feel more relaxed and positive about themselves and their lives.
Whether here in the United States or abroad, the evidence is unanimous that cycling not only improves physical health, but mental health as well. In the article "Cycling and the Mental Health Benefits" members of Cyclescheme, a cycling benefits program in the United Kingdom, were surveyed on how beneficial they believe this program is. The results speak for themselves:
82% are less stressed in the office
74% note an increase in their physical well-being
67% feel more productive
48% are happier, with increased confidence
47% report a long-term impact on their happiness levels
An Echelon Brand Ambassador Shares Her Story
Echelon Brand Ambassador Maria Mejia, @styleandamor, agrees that our bodies receive numerous mental health benefits when cycling. "One of the main reasons I like my bike so much is that it helped me reshape limiting beliefs I had about myself," she says. "I didn't realize how strong I was, and didn't think I had the willpower to push myself. This bike has taught me that the moment I want to pull back or stop, is the moment to pull forward and keep going."
She adds, "My Echelon EX-5s Connect Bike has truly changed me mentally and physically. It also changes my attitude daily and allows me to have a positive outlook."
So what are we waiting for? Let's start cycling so we can reap those positive mental health benefits! A great place to start is by checking out the Echelon EX-5s Connect Bike and become part of the ultimate connected biking experience.
---