Get to Know… Coumba Baradji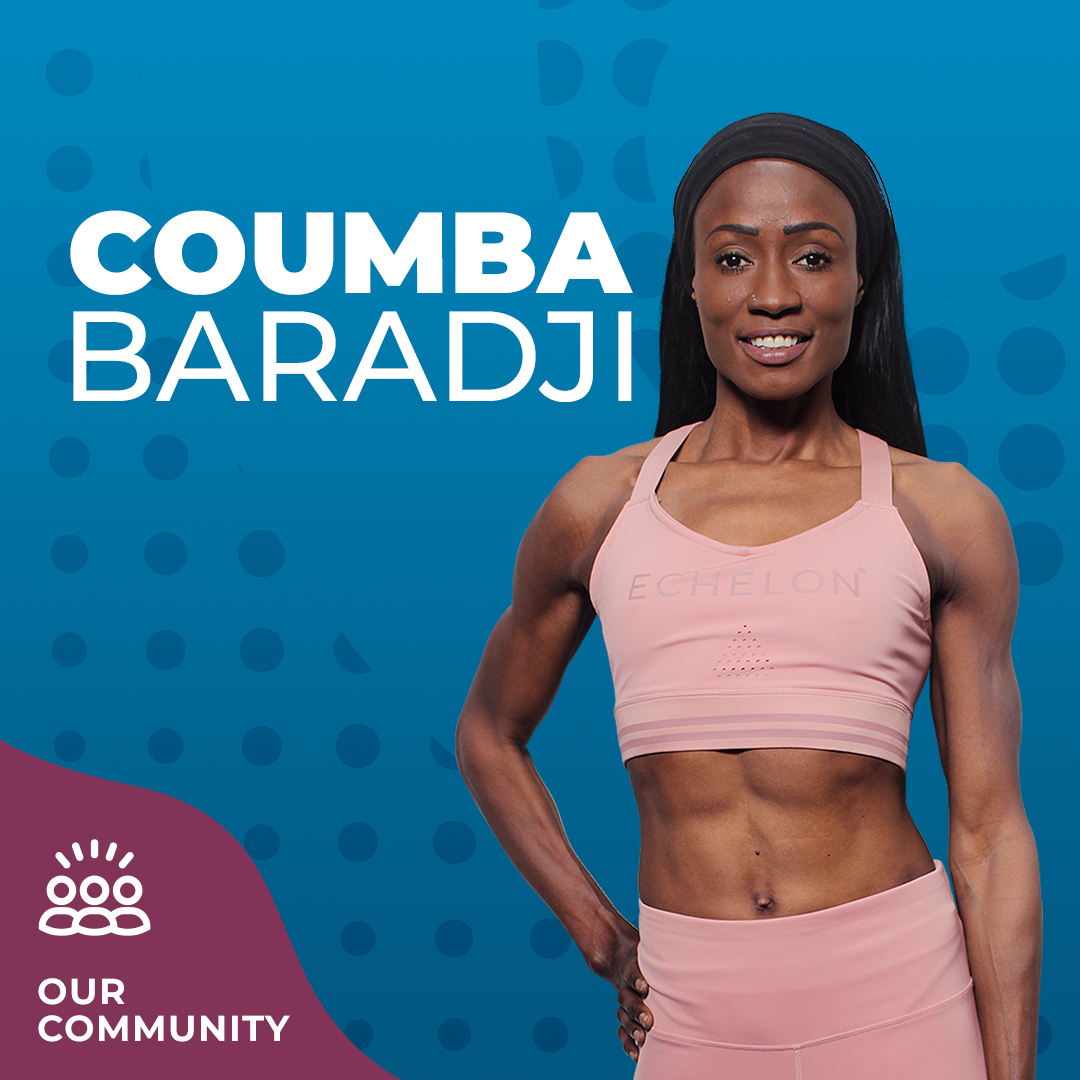 Get to Know… is Echelon's weekly spotlight on our amazing instructors. 
Learn more about your current favorite instructors and discover new ones below.
---
Instructor: Coumba Baradji
Language: French
Teaches On: Connect Bike, FitPass, Stride
Studio: Paris
Instagram: @coumba_koh_lanta_officiel
Meet Coumba 
If you're looking for energy and fun, Coumba's classes are for you! This triathlon trainer loves to motivate and encourage her students to push themselves. Her proudest accomplishments are when people go beyond their abilities. She is frequently telling her students to "Be strong, be brave — giving up is not an option."
Coumba's Fitness Journey
Coumba has not always worked as a fitness instructor. Before joining the Echelon community, she was a flight attendant, a personal assistant, and worked in an actor studio! After deciding to use her passion for sports and teaching, she worked to receive a fitness instructor certificate (BPJEPS AF). 
What Brought Coumba to Echelon
Coumba joined Echelon because she enjoys the live classes and fun energy. She finds being a member of the Echelon Community s rewarding because of the great opportunities to push herself and excel in a fun way. 
Coumba's Advice for New Members
Coumba advises new members to go step by step and gradually move forward! "Set yourself SMART goals to be always motivated." A SMART goal is Simple, Measurable, Attainable, Realistic, and Time-Bound. 
-
New to Echelon? You can join Coumba on the Connect Bike, Stride, and FitPass. Her classes are available on-demand and live for Echelon Premier members in the Paris studio and on the Echelon Fit® app.
---