Get to Know... Demi Patience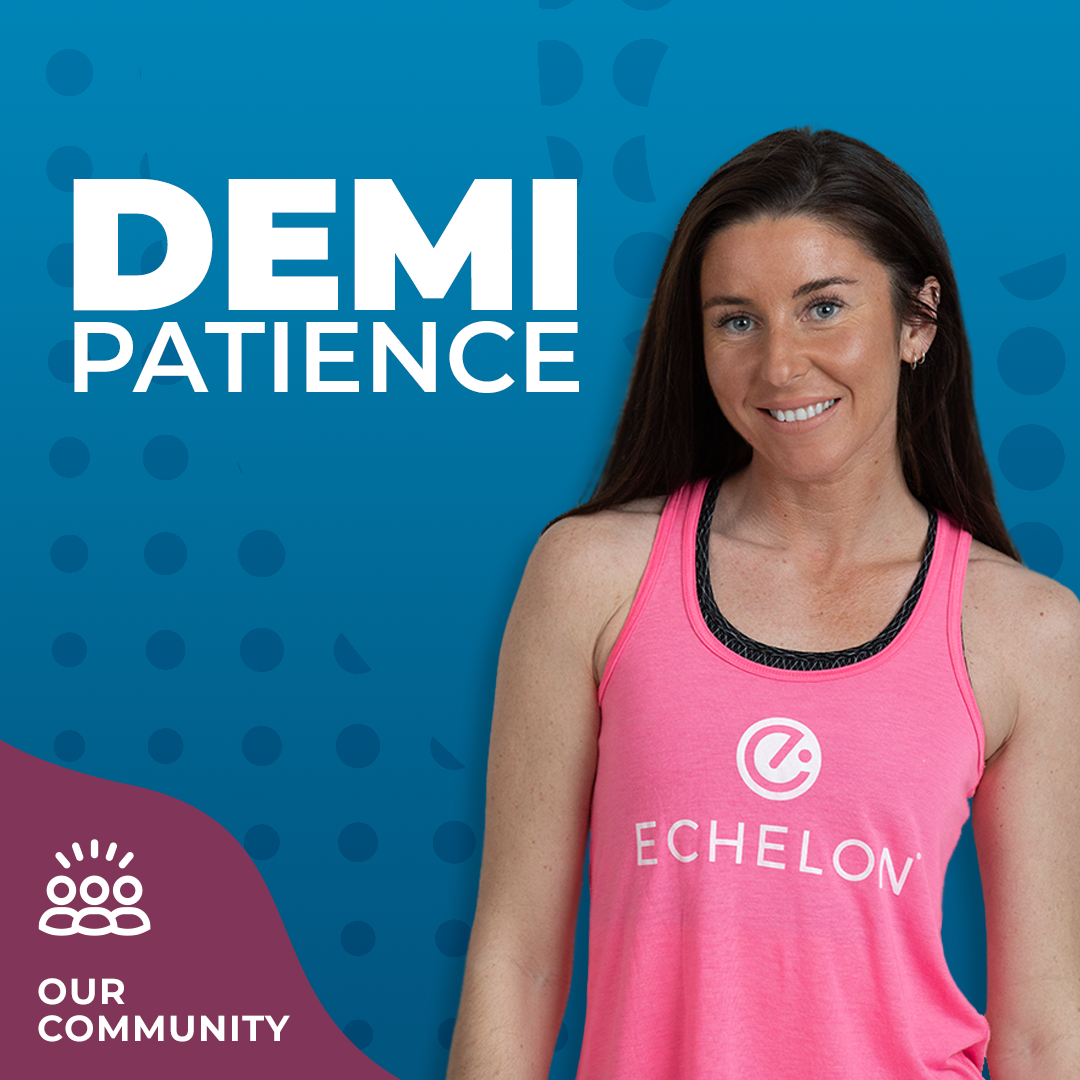 Get to Know… is Echelon's weekly spotlight on our amazing instructors. 
Learn more about your current favorite instructors and discover new ones below.
---
Instructor: Demi Patience
Language: English
Teaches On: Connect Bike, Echelon Stride
Studio: London
Instagram: @demileepatience
Meet Demi
Demi is a high-energy instructor who is perfect for people motivated by music. She syncs her classes to the beat of her favorite pop and house tunes and frequently leads sing-alongs to get your mind off the burn. When she's not on the bike, you can find Demi at Starbucks or hanging out with Bleu, her French bulldog. 
Take a break from the day's dramas with one of Demi's fun, energy-boosting classes.


Demi's Fitness Journey
Demi has been a fitness instructor for over 10 years and loves that she can help people mentally as well as physically. She sees her job as a great way to meet and connect with new people over shared interests, and her favorite thing is to help people feel better about themselves. This inspiration comes from the strength and compassion of her mum, but also from within — Demi always strives to be a better and happier person.
Demi loves to teach people how she would like to be taught, with very clear directions and a heavy emphasis on fun. She wants all the members in her class to enjoy the moment rather than watch the clock. She strives to give a safe, fun workout that is appropriate for all fitness levels.


What Brought Demi to Echelon 
Demi credits Echelon's amazing member community for bringing her into the fold. Being able to connect with all of the members and share her favorite tunes makes even the 4 a.m. wake-up times worth it for her. 
She also loves being a part of the instructor community. One of her favorite memories at Echelon is when she got to do a dual ride with Sage during membership appreciation week. Her proudest moment is when she got to teach in New York City during Echelon's pop-up event with other instructors from all over the world.


Demi's Advice for New Members
Demi's advice to new members is simple: don't ever give up. Find an instructor or workout partner who you can be motivated with. Don't give up when it gets tough, and remember each effort makes you better. The results will amaze you!
-
New to Echelon? You can join Demi and our other Echelon instructors through 3,000+ on-demand and live classes, available in the studio and on the Echelon Fit app.
---