Get to Know… Florian Brennecke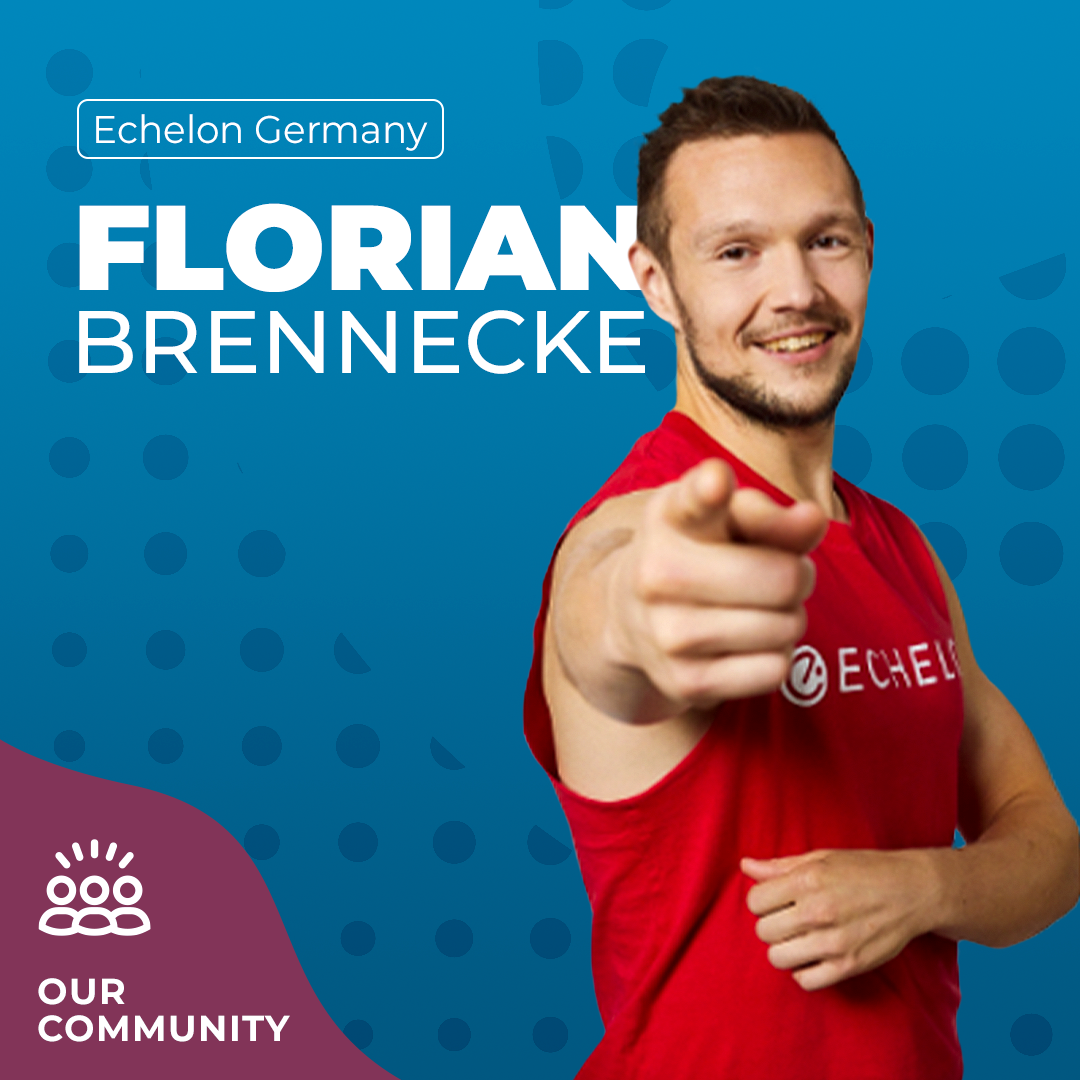 Get to Know… is Echelon's weekly spotlight on our amazing instructors. 
Learn more about your current favorite instructors and discover new ones below.
---
Instructor: Florian Brennecke
Language: German
Teaches On: Connect Bike, FitPass, Row, Reflect
Studio: Hamburg
Instagram: @Florian.Brennecke
Meet Florian
Florian didn't always consider himself athletic, but after focusing on his health, he discovered a love for being active. Florian believes that every workout should be like a party! In his opinion, the best workout routines are those with variety and incorporate weight training and yoga. Known for setting a casual tone in his classes, members can expect a fun and joyful workout with Florian!
Florian's Fitness Journey
Growing up, Florian wasn't happy with his body, but he discovered a passion for fitness when he turned his focus to health and physical training. In his ten years as a fitness instructor, Florian has earned numerous fitness certifications and licenses. He desired to learn as much as he could to bring the joy of athletics to everyone. He loves seeing the impact a quality exercise routine can have on a person.
What Brought Florian to Echelon 
Florian wanted to reach as many people as possible with the joy and motivation for fitness, and this desire led him to Echelon. He enjoys interacting with the Echelon Community on social media and loves getting their feedback. 
Florian's Advice for New Members
If you are new to fitness, Florian is ready to celebrate alongside you! He encourages new members to keep a positive attitude and remember that focusing on your health is "the best investment for your body and you!" 
-
New to Echelon? You can join Florian on Connect Bike, FitPass, Row, and Reflect. His classes are available on-demand and live for Echelon Premier members in the Hamburg studio and on the Echelon Fit® app.
---