Get to Know... Mari Espinoza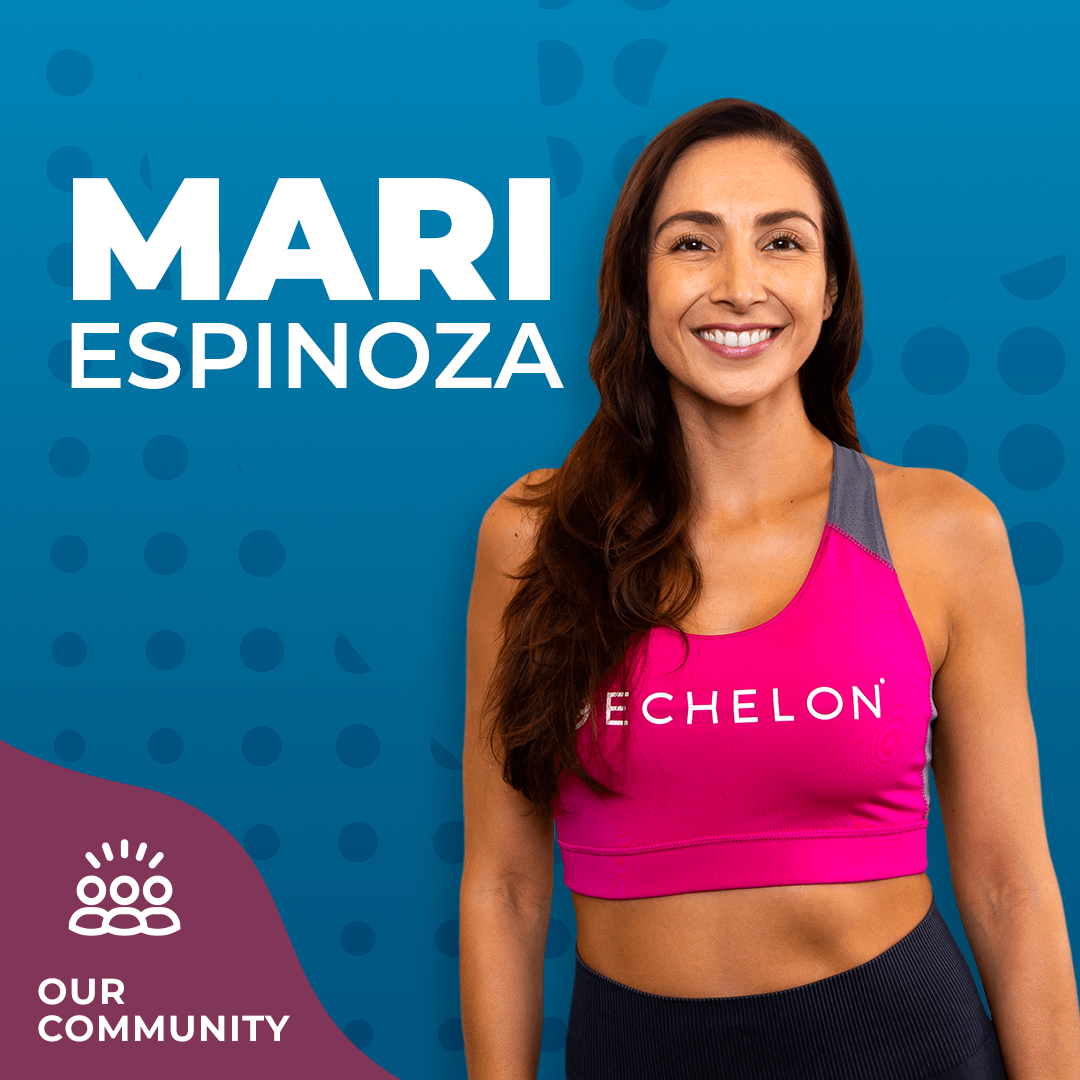 Get to Know… is Echelon's weekly spotlight on our amazing instructors. 
Learn more about your current favorite instructors and discover new ones below.
---
Instructor: Mari Espinoza
Language: English
Teaches On: Connect Bike
Studio: Miami
Instagram: @mariespinozafitness
Meet Mari
Mari is passionate about helping others to live an active, healthy lifestyle and will remind you to "do it for you...no excuses, give yourself the best that you can." Naturally a night owl, Mari listens to hip-hop to get her pumped for a workout because the beats and lyrics always get her moving. 
On rest days, she loves to sleep in and relax with her kids and five-pound Yorkie. You should join her classes if you are looking for a high-energy class that mixes technicality and motivation.  
Mari's Fitness Journey
Mari has been a fitness instructor for almost 10 years. She loves to motivate people to be healthy. As a person who has always been active, Mari really enjoys encouraging others to see the fun in exercise and see them progress on their fitness journey. 
What Brought Mari to Echelon 
Mari was approached by Echelon staff to see if she would be interested in instructing, and though she wasn't sure what to expect she decided to give it a try. There were no in-studio riders at that point, but the online community really welcomed her and made her feel comfortable. She has really bonded with the riding community, especially the no-excuse team. She appreciates how supportive they all are; some riders even sent her flowers when her mom passed away. 
Mari's Advice for New Members
Mari's advice is to go into every workout doing it for yourself, no matter how you're feeling or what you are going through — no excuses, give yourself the best that you can. She also wants members to know that everyone has to start somewhere, and baby steps count. Consistency is what will get you far, so keep going!
---
New to Echelon? You can join Mari on the Connect Bike. Her classes are available on-demand and live for Echelon Premier members in the Miami studio and on the Echelon Fit® app.
---