Get to Know… Marie Manalo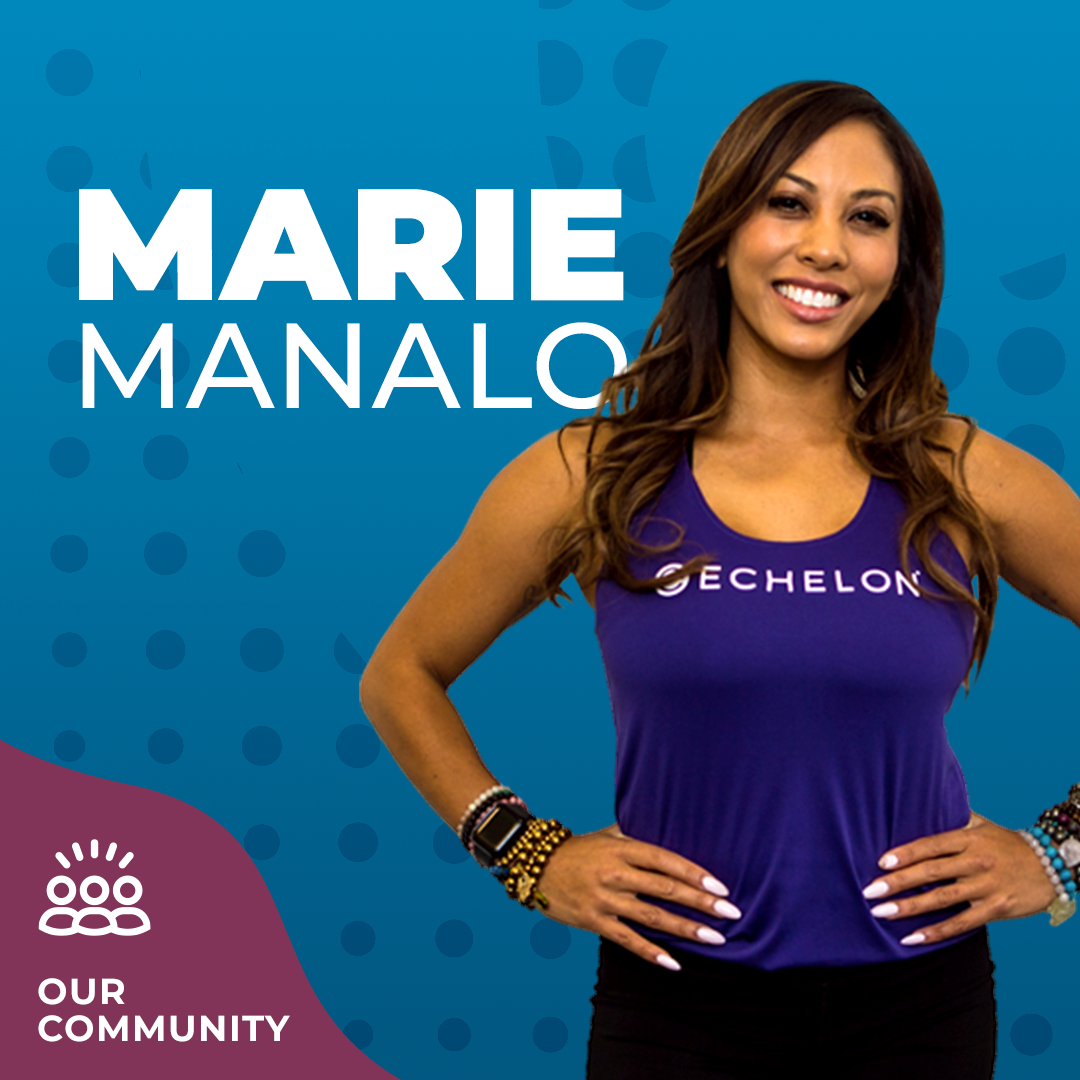 Get to Know… is Echelon's weekly spotlight on our amazing instructors. 
Learn more about your current favorite instructors and discover new ones below.
---
Instructor: Marie Manalo
Teaches On: Connect Bike, Reflect
Studio: Miami 
Instagram: @moma_marie

Meet Marie
The first thing you'll notice in a class with Marie is her genuine joy and love for Echelon members. She loves to lead morning classes that set a good mood for the rest of the day and bring her positive encouragement to every workout. When she isn't leading classes you can often find her bowling, golfing, or biking with her son. 
Marie's Fitness Journey
Marie discovered her passion for cycling in college — she was taking classes every day when the studio owner asked if she would like to teach and she never looked back. After over a decade leading fitness classes, Marie knows how to keep members motivated and focused through every workout.
What Brought Marie to Echelon 
During quarantine, Marie missed being able to teach and connect with riders. When the opportunity at Echelon opened up it was a great chance to get back in a community and expand her reach to members around the world.

Marie discovered first hand the impact of the Echelon community. She was really nervous for her first live class but one of our members, Angela, gathered a bunch of people to take the class to encourage Marie. At that moment, she knew this was the right place for her!
Marie's Advice for New Members
Marie knows that it can be a challenge starting out and believes that you need to be realistic about where you are. She encourages members to "give yourself grace" because "you'll only get better the more you do." Just stick with it and remember Marie will be there cheering you on! 
-
New to Echelon? You can join Marie on the Connect Bike and Reflect. Her classes are available on-demand and live for Echelon Premier members in the Miami studio and on the Echelon Fit® app.
---