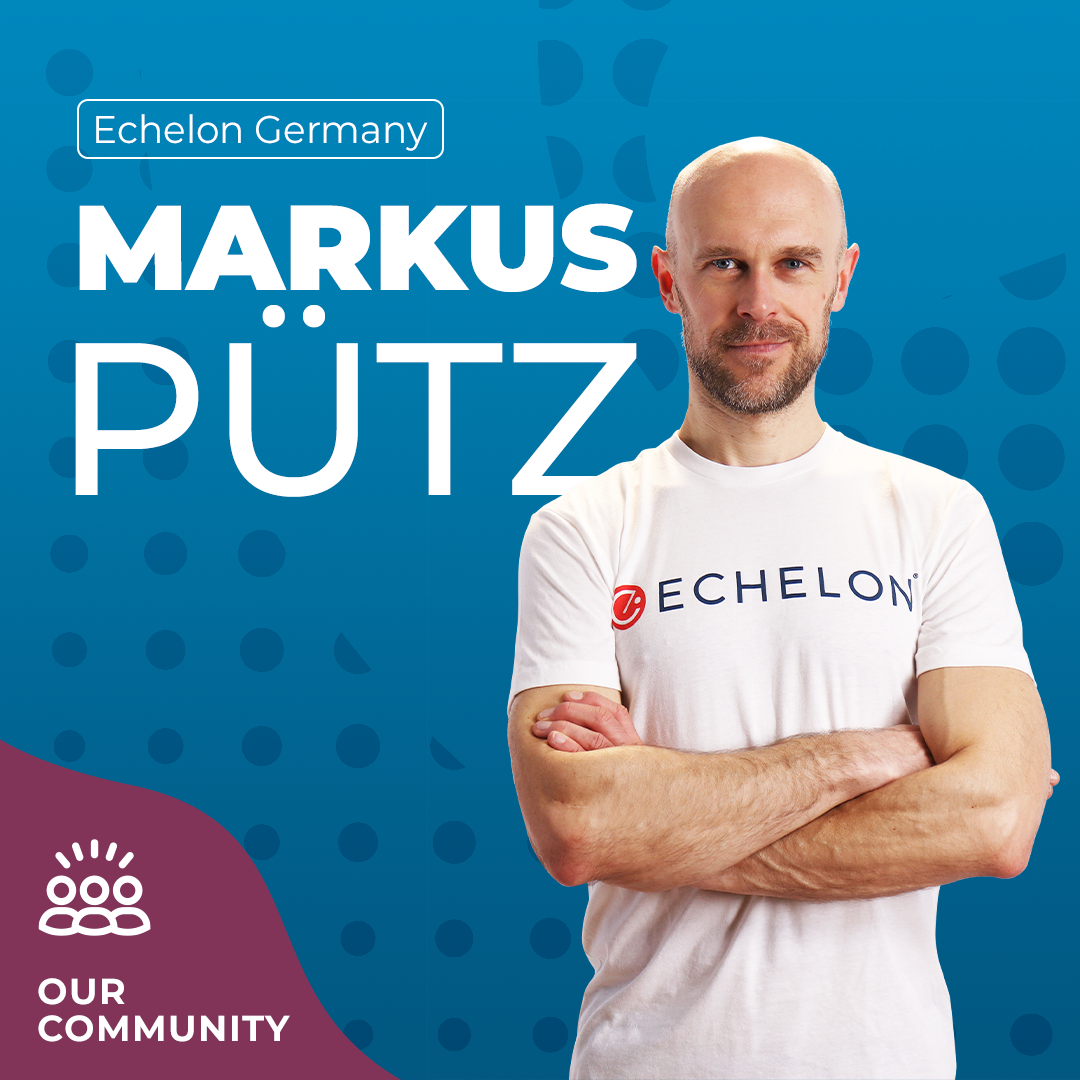 Get to Know… is Echelon's weekly spotlight on our amazing instructors. 
Learn more about your current favorite instructors and discover new ones below.
---
Instructor: Markus Pütz
Language: German
Teaches On: Row
Studio: Hamburg 
Instagram: @markus_puetz
Meet Markus

Markus started rowing at the age of 14 and competed for 10 years — on the German national rowing team for six of them. He has won two silver medals and one gold at the World Championships. He brings his competitive spirit and positive energy to every Echelon class. He believes competition is a huge part of fitness and enjoys setting clear goals that help keep him and others around him motivated. If you're looking for a "tough love" instructor who will challenge and inspire you to reach your health goals, try a rowing class with Markus on the Echelon Fit app. 
Markus's Fitness Journey
After several years of burnout, Markus rediscovered his love of fitness in 2018 competing in running and Hyrox competitions. He still finds time to row on the water now and then, too. After dedicating his life to sports, earning various championship awards, training for years, and successfully completing a marathon, Markus began searching for what's next — which happened to be a career with Echelon. 
What Brought Markus to Echelon 
The opportunity to join the Echelon team as a rowing instructor fell into his lap by chance, and so far, Markus loves it. "I enjoy working with the other instructors and leading classes," he said. "It's fun to teach and motivate Echelon members around the world."
Advice for New Members
Markus encourages the Echelon community to remember that only YOU rule your body. "Always push for your best," Markus says. We agree that's great advice, during workouts and beyond! 
-
New to Echelon? You can join Markus on the Row. His classes are available on-demand and live for Echelon Premier members in the Hamburg studio and on the Echelon Fit® app.
---