Get to Know… Nicole Griffin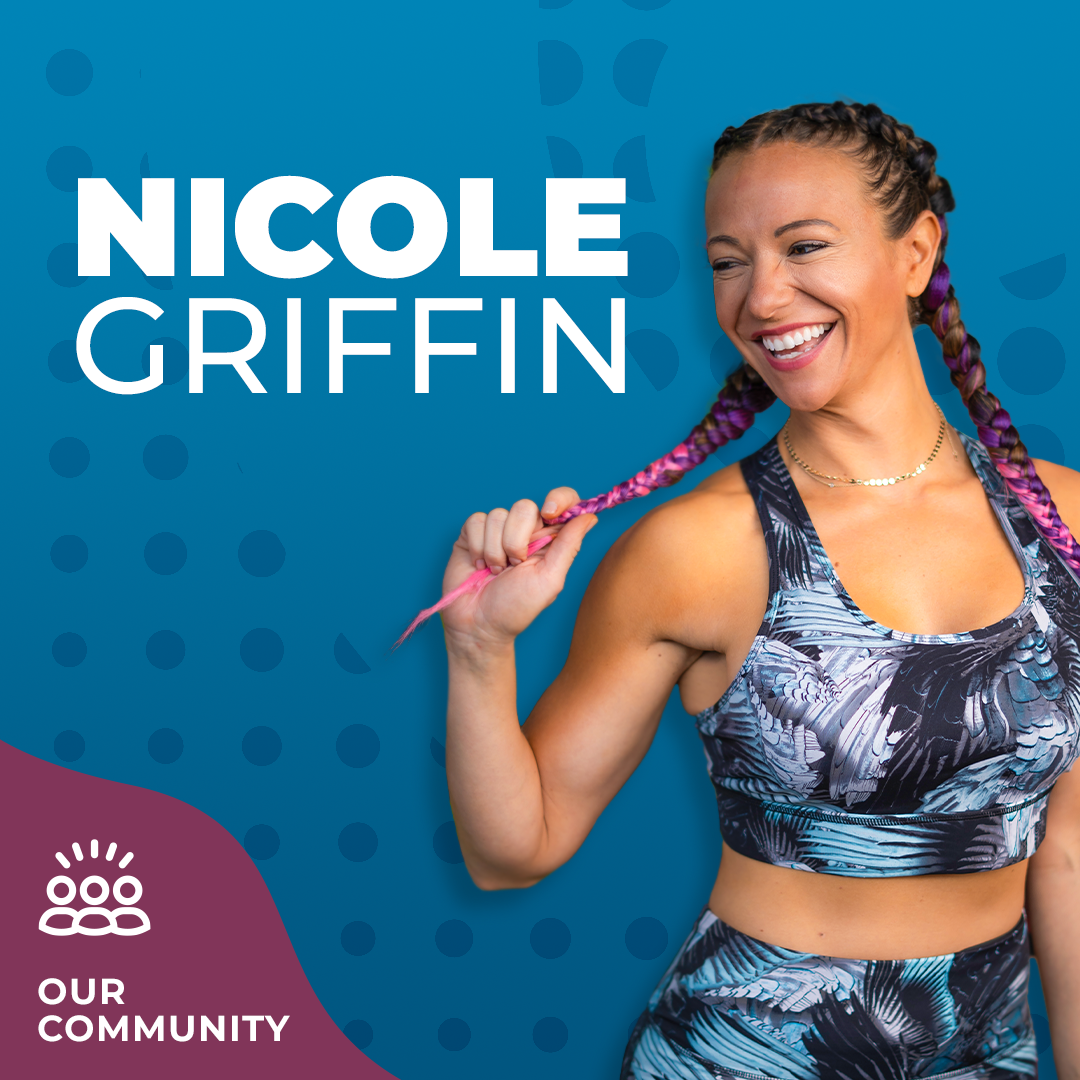 Get to Know… is Echelon's weekly spotlight on our amazing instructors. Learn more about your current favorite instructors and discover new ones below.
---
Instructor: Nicole Griffin
Language: English
Teaches On: Connect Bike, FitPass, Reflect, Row
Studio: Chattanooga
Instagram: @nicolegriffin.fit
Meet Nicole
Nicole has been bringing positive vibes and good rides to the Echelon community since January of 2018. When she's not creating classes, Nicole can be found in her art studio. She is an artist skilled in woodworking and painting and loves to create whimsical pieces. 
Nicole's dog, Orange, is a beagle with a zest for life and a passion for smelling every single blade of grass on walks. Nicole likes to say he gets that excitement for life from his mama. 
Nicole's Fitness Journey
Certified in indoor cycling, AFAA Group Fitness, and American Red Cross CPR, Nicole finds joy in helping people succeed and become stronger. Her philosophy is "strong is the new skinny" — the number on the scale does not define you. 
Nicole's drive to motivate others is what inspires her to keep going. She loves pushing people to do their best, with plenty of positivity and inspiration when the ride gets challenging. Nicole loves encouraging others to get out of their comfort zones as much as she does herself — she competed in Dare to Dance, a Chattanooga nonprofit event, and won the Sunshine award for personality. She is very aware that this was a non-dance-related award.
Most of all, Nicole is a friend to those who want to push themselves. Her rainbow braids and a plethora of jokes keep workouts lighthearted, and she strives to turn every class into a musical journey with stories about concerts and plenty of new songs.
What Brought Nicole to Echelon 
Nicole loves the creative outlet of putting together classes, but what really brought her to Echelon is the community. One of the best parts of being an instructor for her is being a part of each rider's fitness journey — she loves to hear all of the stories and possibly have a positive impact on their day. Below is one of her favorites:
Recently I received a message from a rider. When she started she could only ride for 2-3 minutes at a time. She kept working, practicing, and staying committed. The other week she completed her first Power Hour. Gave me goosebumps! 
Nicole's Advice for New Members
Everything takes practice, and you may not crush it your first time on the bike. Nicole certainly didn't — she struggled through her first cycling class and somehow left with disinfectant bubbles in her hair. 
The advice she gives to any new rider is simply to be patient with your progress and body. Everything worth having takes time and effort. Do not take yourself too seriously. Competition is fun and goals are important, but it is way more important to feel good when you hop off the bike. Change doesn't happen overnight so have fun along the way!
Join Nicole for Connect Bike, Row, or FitPass classes on the Echelon Fit app or in-person at the Chattanooga studio.
-
New to Echelon? You can join Nicole and our other Echelon instructors through 3,000+ on-demand and live classes, available in the studio, and on the Echelon Fit app.
---