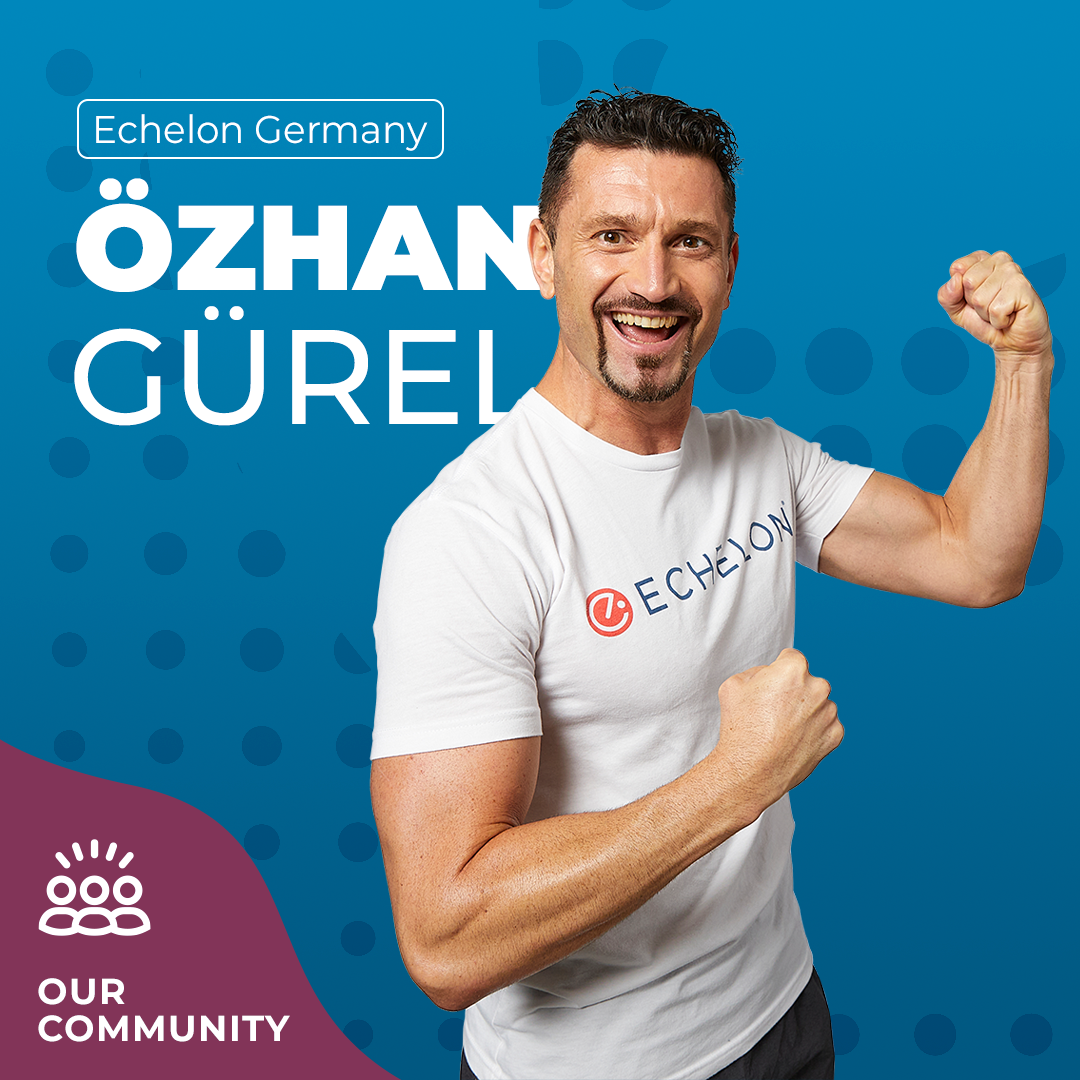 Get to Know… is Echelon's weekly spotlight on our amazing instructors. 
Learn more about your current favorite instructors and discover new ones below.
---
Instructor: Özhan Gürel
Language: German, Turkish
Teaches On: Connect Bike, FitPass, Reflect 
Studio: Hamburg
Instagram: @oezhan_guerel
Meet Özhan
Özhan is a disciplined instructor who loves to push members beyond their limits. He played professional basketball and later served as a basketball coach for several years. Özhan uses the skills he learned from high-performance sports to help drive all of his classes. In addition to being a full-time instructor, Özhan works as a social studies teacher. 
Özhan's Fitness Journey
Fitness has always been a part of Özhan's career. He played professional basketball in Turkey for 16 years before his career brought him to Germany. He then began coaching basketball and pursuing education in athletics. He later discovered a love for cycling — especially the "powerful" formats like tabata or hills with lots of resistance that force you to leave your comfort zone. He often pairs dance and "electro" music with hills to keep members moving!
What Brought Özhan to Echelon 
Özhan was excited to join Echelon because of our international memberbase. One of his favorite things is seeing multiple countries, and timezones, represented on the Leaderboard. It may be an afternoon class in Germany, but for some in Canada they are just starting their day!
He believes that every class he gets to lead is a career highlight but especially loves the chance to lead dual rides with fellow instructor Florian. Flo's hyperactive personality and Özhan's calm nature mesh well together and members seem to enjoy how they balance each other out. Florian affectionately calls Özhan "old man" and Ozhan calls him "the young rocket."
Özhan's Advice for New Members
Özhan is no stranger to the challenges in fitness but will always encourage new members to push their limits and to get out of their comfort zone. But above all else — be yourself!
-
New to Echelon? You can join Özhan on the Connect Bike, FitPass, and Reflect. His classes are available on-demand and live from the Hamburg studio for Echelon Premier members and on the Echelon Fit® app.
---