Get to Know… Paige Howell Parish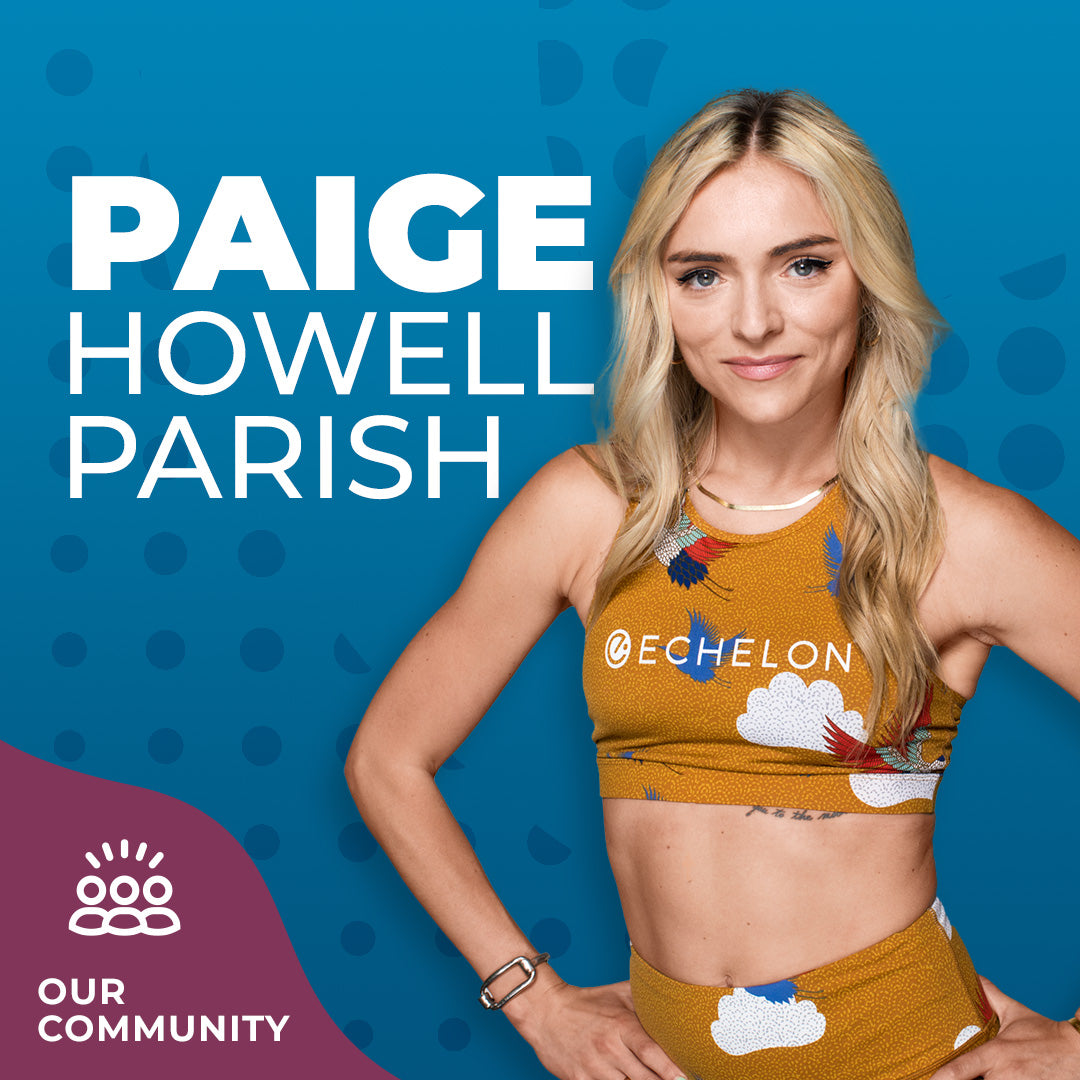 Get to Know… is Echelon's weekly spotlight on our amazing instructors. 
Learn more about your current favorite instructors and discover new ones below.
---
Instructor: Paige Howell Parish
Language: English
Teaches On: Connect Bike, FitPass, Reflect, Stride
Studio: Chattanooga
Instagram: @paigehowellparish
Meet Paige
Paige is a natural performer who grew up dancing and majored in music and vocals in college. Fitness instructing felt like a natural next step, and she now directs this energy into sharing her passion for movement. 
Prepare to get hyped up with a perfect pop playlist in Paige's classes — it's her all-time favorite music! Don't expect her to go easy on you, though. Paige will train you like the athlete you were born to be. 
Paige's Fitness Journey
Paige grew up a ballerina and is a life-long athlete. As an adult she turned her focus to music and starting her pop career. While in Los Angeles recording and writing a record, she found herself at a group fitness class every time she needed to blow off steam. She realized that she was just purging money into fitness and thought, "why don't I just make money doing it instead?" Her confidence and skills as a performer made the transition easy and Paige now loves to incorporate her passion for music into her classes. 
What Brought Paige to Echelon 
After relocating to Tennessee from New York, Paige discovered Echelon's studio in Chattanooga and knew it would be a great opportunity to share her love of movement with a global audience.
She has a tough love approach to instructing because she believes that while it may not be easy, you will get stronger. She wants members to have the soreness and satisfaction of a full workout at the end of each class but also leave feeling motivated to take on their day with confidence.
Paige's Advice for New Members

In her classes, Paige always says "Show up to win because the only way to lose is to quit." She turns to top professional athletes for inspiration as a reminder that their level of success requires time, dedication, and a lot of hard work. But she wants to remind new members that she is with them every step of the way and will freely share her own experiences to make sure everyone feels included.
-
New to Echelon? You can join Paige on Connect Bike, FitPass, Reflect, and Stride. Her classes are available on-demand and live for Echelon Premier members in the Chattanooga studio and on the Echelon Fit® app.
---