How Richard Created His Personal Echelon Studio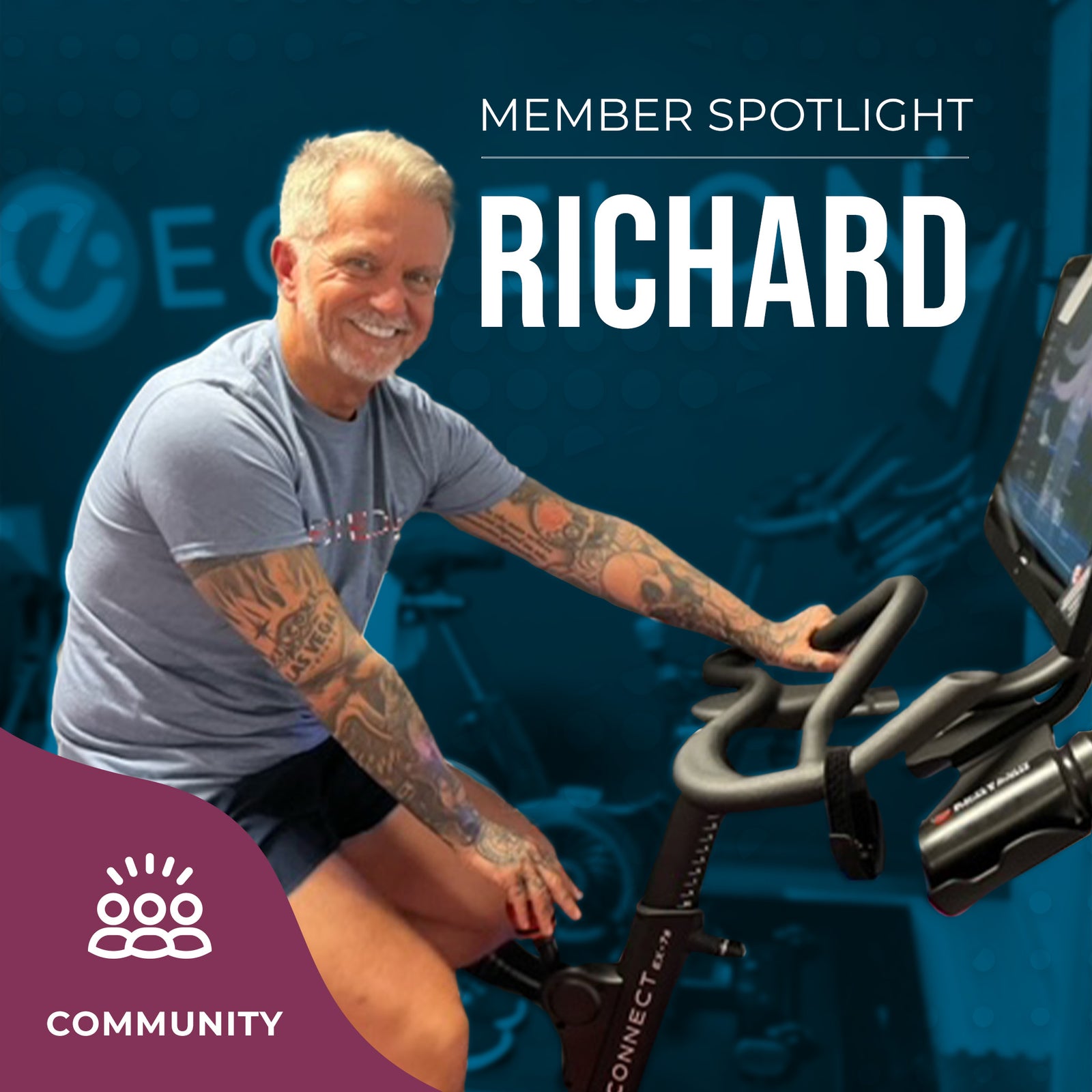 Many members of the Echelon community are familiar with UK member Richard Wilnes (née Wilson) either from his constant presence on the Leaderboard or his legendary home gym. Even our CEO Lou Lentine reached out to Richard personally when pictures of his personal Echelon studio started making the rounds on social media. We chatted with Richard to get more details about his dedication to Echelon, the process in creating his workout space, and advice he has for others looking to perfect their Echthetic. 
Can you introduce yourself?
Hi, my name is Richard Wilnes — formerly Wilson, but I officially became Mr. Wilnes after my wedding on November 21! You can find me on the Leaderboard by searching @RICHARD .
I've been with Echelon for just over a year and now own two bikes — the EX-5s & EX-7s — the Row, and the Reflect Touch fitness mirror. 
What motivated you to join the Echelon community?
I decided to join the Echelon community when the gyms closed for the second time due to lockdown. I looked at what bikes were available and what I considered to be extras, which was the community and the interaction with the groups that are out there.
Before Echelon, I would make a trip to the gym four to six times a week at 6 am; I now have the luxury of going to my personal gym anytime, not [sitting] in a car waiting for opening time. 
Why did you decide to create this home gym?
I had the EX-5s and [rode it] four to five times a day and decided very soon I wanted a space for the bike other than just at the end of a bed. As we are lucky to have the [extra] space, the decision was made that I needed a gym. I decided the best space was one of the spare bedrooms that was used the least. 
The decision to give away the bedroom furniture and create a gym was actually made while on a ride. From that decision to completion it took around a week to complete the makeover. The longest process was the time-old problem of waiting for paint to dry!
My now-husband also uses the space. It now feels like we're working out in a private gym; we purchased the second bike so we can do live rides together. 
What was the process of creating your home gym?
As I mentioned before, the space was originally a spare bedroom and we are lucky enough to have the space to sacrifice a room — although I wouldn't say it was a sacrifice, it's a gain to both of us.
I feel the essential part of a great home gym is an individual's personality and stamp on it that will inspire them to use it and others to want one. I find I wouldn't work out as much or as often if I didn't have this space, and the fact it's across the hall from my bedroom is perfect.
To help personalize it, we decided to make a mural to reflect the branding on the equipment and make the space as much a real-looking gym as possible. I wanted a space I could immerse myself in and feel it was a real workout space.  The other quotes on the wall were given to us by some of the Echelon instructors; I told them what I was doing and asked them for a couple of taglines.
Do you have any advice for people who want to build their own home gym?
Research, research, and research on what would work for you. Don't look at other people's gyms and carbon copy it; make your space yours. Look at what equipment you would use and rate things that are essential and those that are just a wish list. And before you buy, look at your wish list again. Has it changed? Finally, let your imagination run wild! It's your space; put your stamp on it.  Oh, and a great fan — invest in a good one!
We love Richard's passion for Echelon and how he was able to translate that into a motivating fitness space. We know that not everyone can afford to sacrifice a bedroom or paint custom murals, but that doesn't mean you can't create your ideal workout space. Check our blog post Home Gym Ideas to Perfect Your Echthetic to discover how you can make a great home gym — regardless of the size of your space or your budget!
—
New to Echelon? Join Richard and the rest of the Echelon community with an Echelon Premier Membership and discover why people love Echelon!
---