Join the Echelon and Zumba® Fitness Party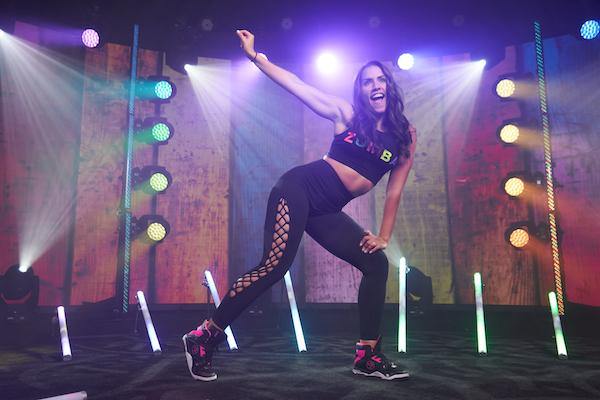 The fitness party just keeps getting better! We're excited to share the recent launch of two new Zumba® inspired classes available on the Echelon Fit app. You'll be joining a fitness dance experience like no other. These Latin-inspired Zumba® dance fitness classes are fun, energetic, and make you feel amazing.
Whether you are new to Zumba,® a veteran, or somewhere in between, you don't need to be a great dancer to feel welcome. These high-energy dance workouts are one of the most popular groups of exercise classes in the world, set to fun, upbeat music featuring choreographed dance fitness routines that are sure to leave you energized and with a true sense of accomplishment.

TASTE OF ZUMBA® 
TASTE OF ZUMBA® is a 20- to 30-minute adaptation of the total-body dance-fitness experience you know and love from Zumba.® This fitness experience is sure to leave you wanting more. 

ZUMBA® PARTY RIDE
ZUMBA® PARTY RIDE, also offered on the Echelon Fit app, is an Echelon-exclusive bike class where connected cycling meets high-energy Zumba® music and choreography. Set to fun, upbeat music, ZUMBA® PARTY RIDE is the ideal workout for all levels of dance and bike enthusiasts. You will ride with encouraging Zumba® instructors who lead you on the most empowering biking dance party of your life. 

You can experience these classes first-hand by joining the Echelon fitness community. Echelon is a family and we inspire, empower, and connect with you on a personal level. We care about you and your fitness goals and are here to educate and guide you on every step of your fitness journey. Because we know that setting and achieving fitness goals can be a long, daunting, and lonely process. We've been in your shoes and understand the importance of feeling connected to others in a fun, meaningful, and rewarding way. 

That's why when you purchase  an Echelon Premier Membership, you will be joining a fitness community with you in mind. You become a valued member of a community that inspires you. You will participate in classes that challenge you. And you will work out with instructors who motivate you in a positive and engaging way.

For current Echelon members, we thank you for putting your trust in us. There's no time like the present to check out TASTE OF ZUMBA® and ZUMBA PARTY RIDE.® These two new, inspiring Zumba® classes are an excellent complement to the numerous stimulating classes you already enjoy. 

Echelon. We make it easy for you to find what fits you best, and will take you exactly where you want to go. Find what moves you. And we'll be moving right there with you.
---