Echelon U: Physical Education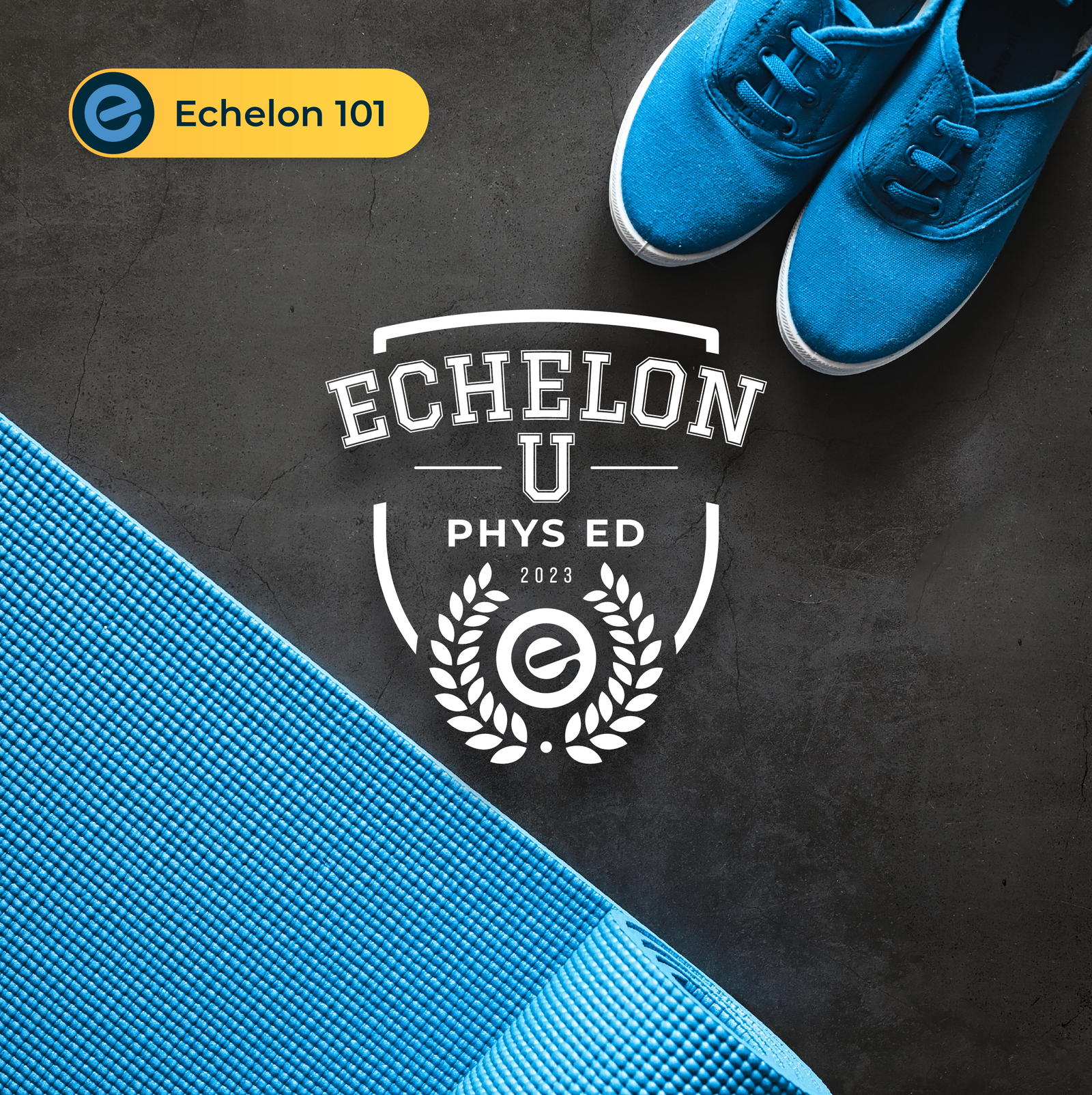 Get ready to prioritize your overall health and wellness with the brand new Physical Education Program in the EchelonFit App this Fall Semester! This curriculum is available worldwide and spans 14 weeks, starting on September 18th. With a comprehensive syllabus, you'll be able to explore various subjects, such as Movement Improvement, Overall Health, My Learn & Burn Program, and even earn Extra Credit. The curriculum covers a wide range of topics, including proper form, breathing techniques, and mobility exercises. Additionally, you can listen to our Echelon Sessions Podcast or take a Warm Up Class in-app to earn extra credit. All PHYS ED classes are accessible in both the Connect and FitPass sections of your Echelon App, and there's even a syllabus available to help you track your progress. Stay updated with more information by subscribing to our emails, joining the Official Echelon Community page on Facebook, and following us on social media @Echelon.Fit.
The Fall Semester of the Physical Education Program begins on September 18th, so sharpen your pencils and get ready to achieve your wellness goals!
FAQs
What is PHYS ED?
Physical Education or PHYS ED will be a holistic opportunity for our members internationally. Using a scholastic structure, each "semester" will contain a syllabus featuring all the classes members can take to complete a course, which can be used as a checklist. This syllabus will consist of various subjects, or categories. Of these categories, a participant will complete a certain amount to earn "credit" (i.e. 5 out of the 10 classes listed).
What can I expect to learn?
Each semester will cover a wide range of topics including movement improvement, overall health, my learn & burn program and extra credit!
When is the fall 2023 semester?
The first semester will start September 18, 2023 and lasts 14 weeks. 
Where can I find the syllabus for each semester? 
Each semester syllabus will be featured in a blog post linked below. 
Where is it available? 
Classes are available on the Echelon Fitness(R) App under Connect and FitPass.
Who is it available to?
PHYS ED is available to all Echelon members. However, some content are exclusive to Connected equipment. 
Are the classes Live or On-Demand?
Both! Some classes can be found in the On Demand library while others will be live - keep an eye out for Eden's live Learn & Burn program in October. Any live classes that you are unable to attend will be made available On Demand.
Does it cost extra?
No, PHYS ED in included in your Echelon membership. 
---