Start Here: Echelon Stride Treadmill Welcome Challenge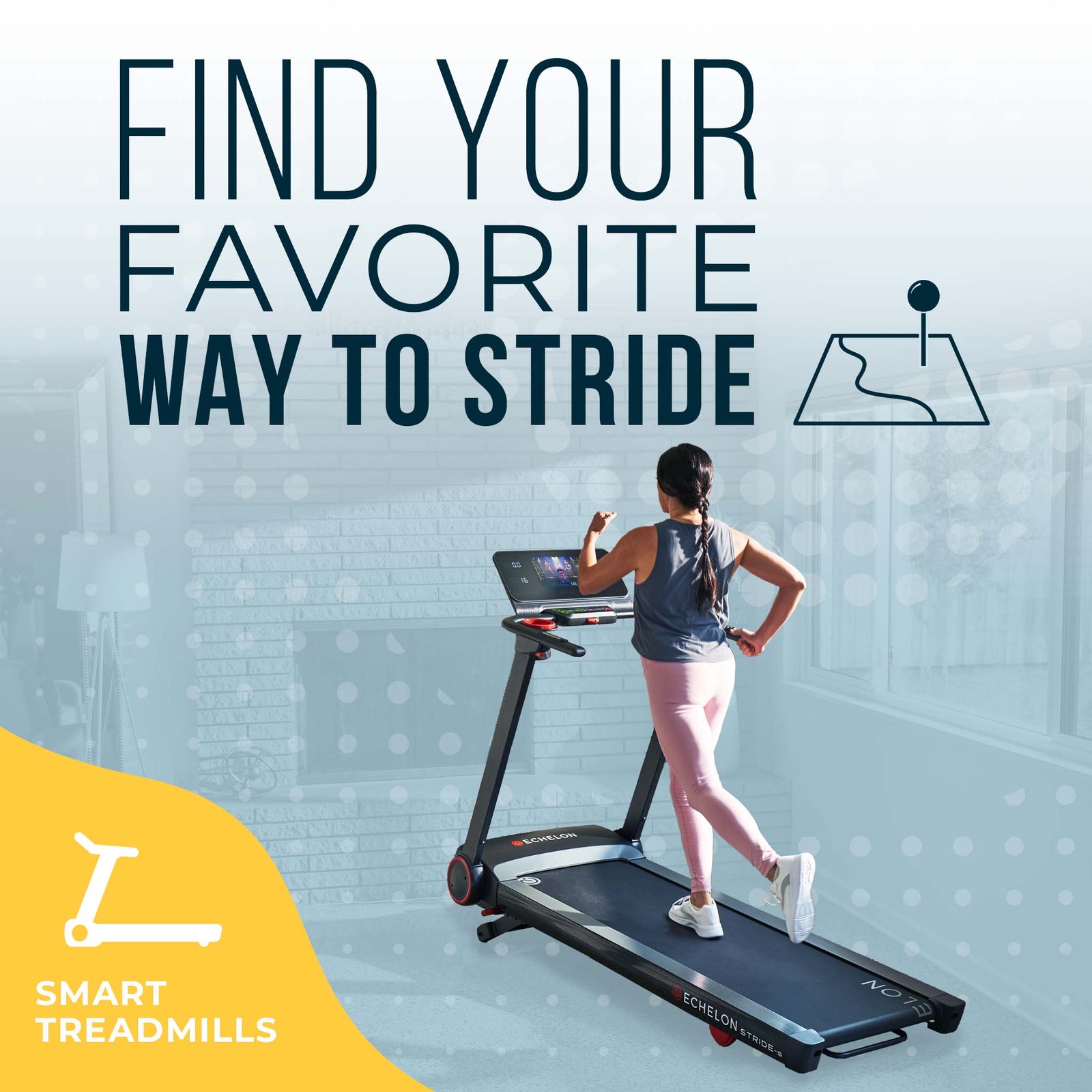 New to Echelon or wondering how to get started with an at-home fitness routine? Begin your fitness journey with Echelon's exclusive Start Here: Echelon Stride welcome challenge! 
Enjoy a series of 5- and 10-minute sample workouts that introduce you to our variety of running classes and instructors. You'll walk away from the challenge feeling motivated and ready to dive deeper into the Echelon experience.
Here is what you can expect:
Welcome Run 5 - Dani
Welcome to Start Here. Through these classes, you will get a taste of the variety of runs that Stride has to offer.
Rhythm Run 10 - Ashley
Rhythm runs are fun total body music-based classes that get your heart rate up while you run to the beat of the music at a steady, easy pace.
Hill Sprints 10 - Sam
The focus of Hill Sprints is short bursts of high-intensity speeds followed by low-intensity recovery time on an incline. Designed to build strength and speed, these workouts are a sure way to leave you feeling invigorated and empowered.
Intervals 10 - Rick
Interval Runs are broken into 60-second to 3-minute intervals of intermediate-intensity (sprints or running) followed by active recoveries (jog or walking). You will use your aerobic and anaerobic systems to build both power and endurance.
Bootcamp 10 - Dani
Stride bootcamp is a workout that has you on your treadmill for half the class, and strength training for the other half. It will give your metabolism a wake-up call and have you feeling invigorated throughout the entire day.
Endurance 10 - Jaime
Endurance Runs have you running in longer intervals followed by recoveries. You will use your aerobic system to build stamina and improve your longer-running goals.
Sprints 10 - Nick
During Sprints, you'll engage in short bursts of high-intensity speeds followed by low-intensity recovery time. This workout will challenge your anaerobic system to improve agility and power.
Walk 10 - Ryn
Walking is a low-impact class that will strengthen your entire body as you ascend inclines that challenge your cardiovascular fitness.
Once you've found your favorite way to run, get to know our wide range of Echelon Stride classes to keep your fitness routine exciting and challenging. 
Ready to become an Echelon member? Explore our membership plans.
---