Pink Up the Pace Challenge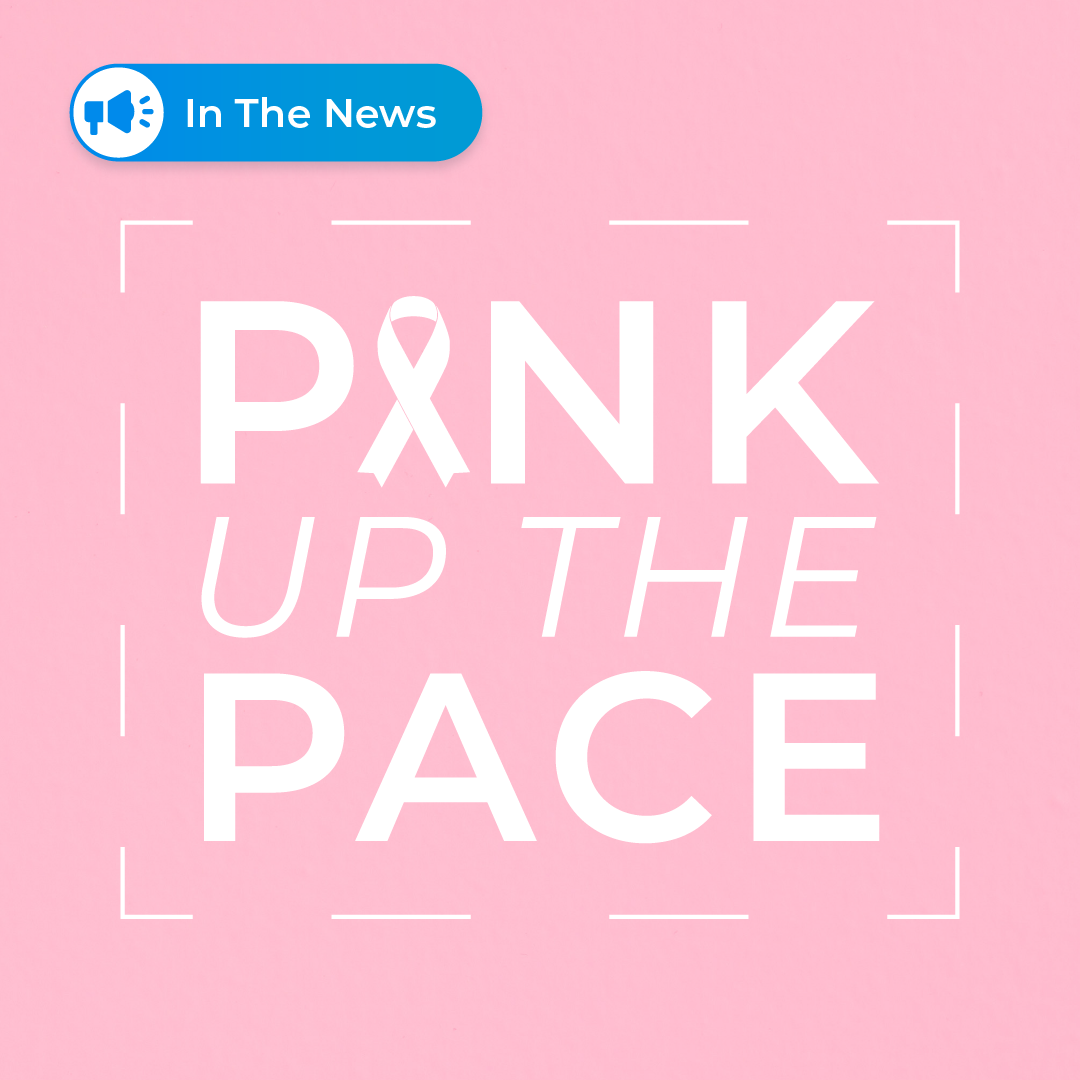 ABOUT THE CHALLENGE
We are asking you to "Pink Up the Pace" each week by committing to 150 minutes of exercise. Whether you are up for a one (150 minutes), two (300 minutes), three (450 minutes) or four (600 minutes) week challenge, we want to encourage you to Pink Up YOUR Pace during October.

For each week you complete, you will earn an exclusive badge to share your accomplishment with friends, family and other members.

Week 1 complete – Bronze level
Week 2 complete – Silver level
Week 3 complete – Gold level
Week 4 complete – Diamond level

Sign up now and create your own personal fundraising page and aim to raise $1 for each minute you complete. Share your page with your family and friends to help you reach your own personal fundraising goal. You can customize your page with a message, a personal story, impact or other. We want to encourage you to decorate your page with inspirational photos, achievement badges, whatever motivates and showcases you.
Why 150 minutes? 
Many studies have shown that moderate to vigorous physical activity is linked with lower breast cancer risk, so it's important to get regular physical activity. The American Cancer Society recommends that adults get at least 150 to 300 minutes of moderate intensity or 75 to 150 minutes of vigorous intensity activity each week (or a combination of these), preferably spread throughout the week. Getting to or exceeding the upper limit of 300 minutes is ideal.
FAQs
How do I participate? 
Step 1: Register, personalize, set your fundraising goal and share your fundraising page.
Step 2: Complete 150 minutes of exercise each week and earn badges.
Step 3: Log your exercise milestones weekly and collect your weekly badges.
Click here for step by step instructions to register.
What exercises count?
ANY! Choose your favorite activity to reach your goals: running, biking, rowing, yoga, paddle boarding, pickleball – the options are endless!  You can use Connected equipment or just go outside. All you need to do is mix and match those minutes until you hit 150 for the week.
In need of some inspiration? Check out the Pink Up the Pace challenge icon on the Echelon Fit app.  We have 600 minutes worth of content for each of our pieces of equipment and Fitpass to help you hit your goal.
How do I log my minutes?
A survey will be sent to your email from our research partner AdventHealth at the end of each week where you can log your challenge minutes that you manually recorded (or can find in the Echelon app) to claim your badge AND be entered for tons of prizes.  If you miss a week, don't fret!  Your page will still be active and you can jump back in the following week.
I'm not an Echelon member, can I still participate? 
Yes! Participants of Pink Up the Pace are being offered a complimentary 30-day FitPass trial by Echelon, granting access to a vast array of classes that can help boost your workout regimen and inspire new experiences. By completing any of the workouts offered through FitPass, you can easily log your minutes in the Progress tab of the app, streamlining the tracking of your challenge. Take advantage of this offer and begin your free trial on 10/1 by clicking here.
What are the badges for?
Pride of course!  Use your badge to decorate your fundraising page, post on social media, and even update your photo on the in-app leaderboard.  These are our little way of saying great job for Pinking Up YOUR Pace.  
Did you say prizes?
We did!  Each week we will be awarding random participants prizes. Once the challenge is over, to the participant who raised the most fundraising dollars, that individual will receive three pieces of Echelon equipment!!  More details coming soon!
---