Tips to get back into your fitness routine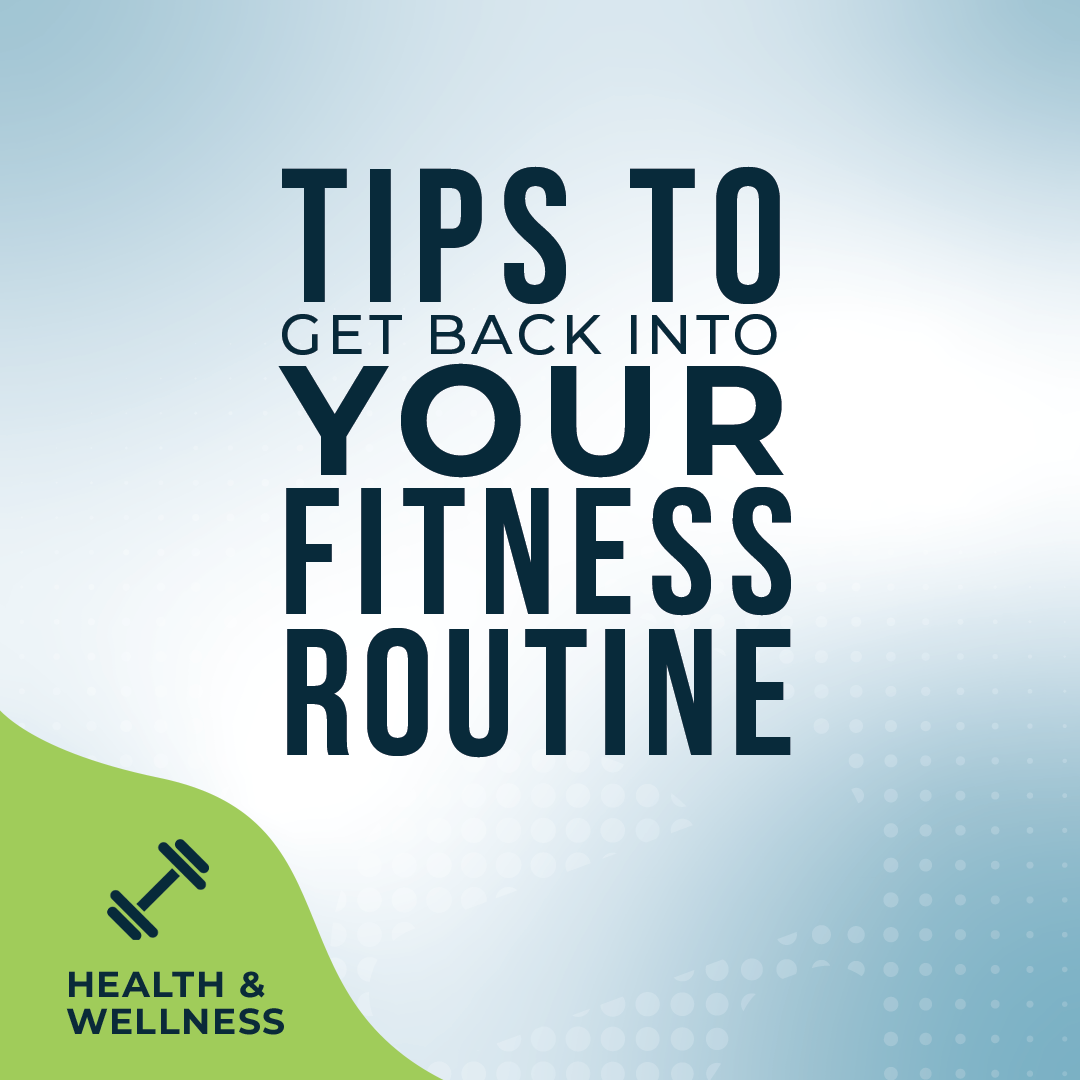 Keeping your workout routine can be difficult, especially during the holidays. There are often changes to your schedule with holiday parties, traveling to visit families, and additional opportunities to overindulge. Many of us have unintentionally taken a break from our routine during the holiday season and use the beginning of the year as a fresh start. Whether you have taken a hiatus for a few months or years, we've come up with some tips to help you get back into your fitness routine. 
1. Set a goal 
This is the first thing you should do. Set specific and realistic goals and expectations for yourself. Depending on your fitness level, your goal can range from completing a 5k to improving your finishing time in a marathon. Having something to work toward will help keep you motivated. 
Read about setting fitness goals with Jama. 
2. Start slow 
Since it's been a little while since you were at your fitness peak, don't assume you'll be able to start where you left off. Overdoing it can lead to injury which will surely set you back further. Try short and beginner classes to increase your stamina. 
3. Schedule your workouts
Make fitness your priority. Plan workouts by day and time. If you want to work out three times per week, pick specific dates and times and write them down. Lay out your workout clothes and set a reminder on your phone 10 minutes before a live class. 
Download the Echelon Fit app. 
4. Track your progress
Tracking your progress can be the best motivation. Seeing how you're moving toward your goals can keep you on the right track. Don't just track your weight loss. If your goal is to drink 14 cups a day, track your water intake. Trying to improve your running time? Keep a log of your running data. 
5. Find a Workout Routine that You LOVE
Echelon offers more than 40 daily live Classes and thousands of On-Demand classes from 30 instructors. 
Explore class schedules
---